Few days ago, I was parading the mall. I went past Express, and you know everything is so attractive in there. I found a skirt I liked, but it was out of my price range, so I've been left just dreaming about it. I decided to look around some more. That was when I spotted it.
It was a simple blouse on sale. Curious, I decided to try it on. It fit perfectly — except for one problem: the nipples!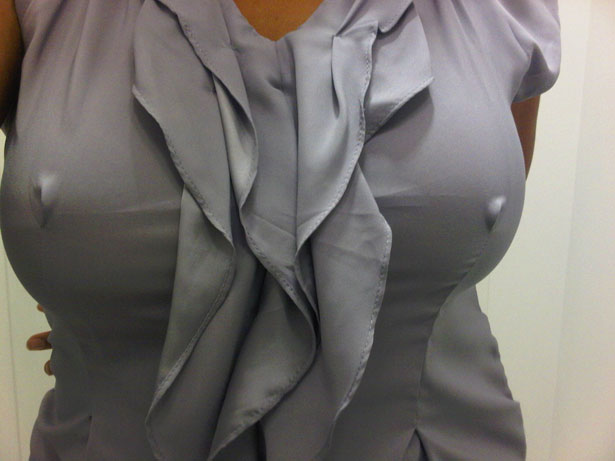 For the record, those are not my nipples. I know my nipples are famous for leading their own way, but for this blouse, this is not me. This blouse has sewn-in nipples that no padded bra,  tissue, or iron can eradicate. No wonder they put it on sale.
What kind of nonsense tailor sewed nipple-lookalikes on top of a blouse? Who said I want to walk around looking like I'm about to be occupied? [Pun intended]. So yeah, that was the end of what could have been. It ended before it even had a chance to start.  Believe me, I tugged at this blouse many times to see if I could resolve this nipples issue. For someone who has nipples that act out by themselves for no apparent reason, you can understand why I was reluctant to do anything that will bring any kind of attention to them, or worse, further aggravate them.
Soon as I get myself situated, I'm going over to Express to demand a subsidy removal of the nipples on that blouse. Enough is enough.