I have been a proud member of TeamBlackberry (used to be known as Crackberry before Twitter became all popular and stuff) for the past five years. I remember how I felt before I got my first Blackberry; I was ecstatic! My biggest excitement was that I would be able to get and respond to my e-mails on my phone. Do you know what that means for a blogger?
I am due for a new phone, and before I smelled the coffee, I was actually considering getting a new Blackberry. But then, I reviewed my on-growing Blackberry signs and symptoms, and I decided that maybe I should choose a different route. Below is a list of some of the symptoms my Blackberry has been displaying:
1) It goes off by itself when it feels like it, and it doesn't come back on until I notice it's off and turn it back on (by popping the battery out and replacing it).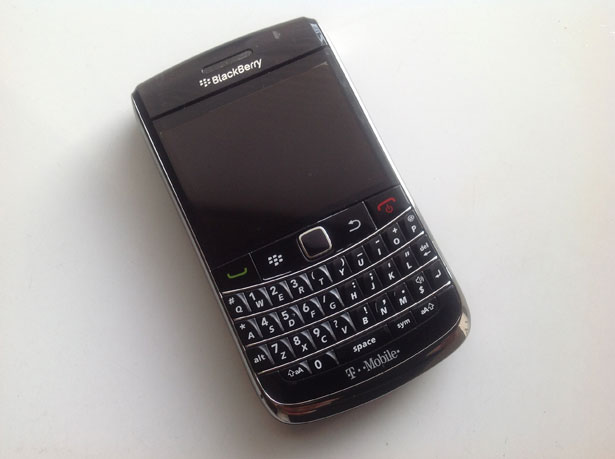 2) It freezes countless times a day. Heaven forbid that I receive a text while I'm in the middle of chatting on the Blackberry Messenger. That's it! Phone is frozen. I'd have to pop the battery out and attempt to continue the conversation when it comes back on.
3) It decides when it wants to ring. When it does not feel like ringing, it just doesn't. It may light up, but then, it goes back off immediately.
4) While ringing, it is sometimes frozen, so although I can see (and sometimes hear) that it's ringing, picking the call isn't an option, as that clock-looking thing just keeps going and going. And going.
5) Sometimes it shows me that I have a missed call, but when I press the button to see the call, it says it is from an Unknown Caller. The problem with this is that it is usually not from an Unknown Caller. It's from someone whose number is saved on my phone. To fix this, I have to call everyone who I suspect might have called me to ask, "Did you just call me?" And to prevent this problem altogether, I tell everyone, "If you call me and I don't pick up, leave me a message or a page! That's the only way I know you called."
6) I manage several e-mail accounts. All the ones on verastic.com no longer receive or send mails on/from my Blackberry because I changed their passwords. Naturally, I tried to change/update their passwords on my Blackberry, too, but it won't let me. Once I press the E-mail Account icon under Setup, it takes me right back to the homepage, so it's like going through a revolving door.
7) My Blackberry prompts me – at least once a day – to delete some apps and free up some space. Problem is, I only have one app! UberSocial is the ONLY app on my phone. I don't save e-mails and texts, and all pictures and about 10 songs are all on my microSD card.
8 ) Not all text messages come through. Some of them get lost in transition – wherever that may be.
9) I get Facebook notifications, but I cannot check them on my phone because it always says it's unavailable. So what are the notifications for?
10) I have woken up late more times than I can remember because my phone is frozen when it is supposed to be ringing. I have learned to rely on a new alarm clock.
These are just ten of my favorite Blackberry fudge ups (Yes, I don't have the balls to say the real F Word) – at least not here anyway. In a future post, I will tell you how I subsequently got saved and delivered from this bondage.
What's your Blackberry story?