I love facial hair on men. I mean, I can't tell you in words how much I love it. But it depends though. There's a line between hot and Father Christmas (Santa Clause for the Americans). Facial hair on a man just makes him some kind of rugged. Strangely though, I have never dated anyone with facial hair *pauses and thinks about it* Yup, haven't dated anyone with facial hair.
Igwe had one small collection of hair under his jaw which we – for lack of a better word – referred to as his goatee. The way he always used to touch it and pull it was just funny, and when he said things like, "I need to shave" in all seriousness, that was pure entertainment. That hair was small, but I loved it anyway. Now, he has gone and shaved off the small hair I was praying for.
I have told him to let the hair grow back – however many years it may take – but he insists that I'm only saying that because I want to make fun of his hair and count them for him. In my defense, I have never attempted to count his hair. I have only said that he has just two strands of hair. This is totally different from counting it. Besides, records will show that he has a little more than 2 strands.
My dad doesn't have facial hair either. I have seen him with facial hair in his old pictures – before the afo beer (beer gut) and bald, shiny head. I'd probably burst out laughing now if he decides to grow his facial hair. Daddy, please don't do that. Another thing my dad has is very yellow, hairless legs. So does my mom, too, which explains the lack of bountiful hair on any part of my body. Let your imagination roam.
Igwe doesn't have much hair on his body either. So now we can guesstimate our children's bodily hair. Just to be clear, I'm not saying that any ol' kind of hair is good, but there's just a certain amount and look that is catchy. I'll explain with the pictures of some popular male celebrities. Ladies, let's gawk. We are allowed.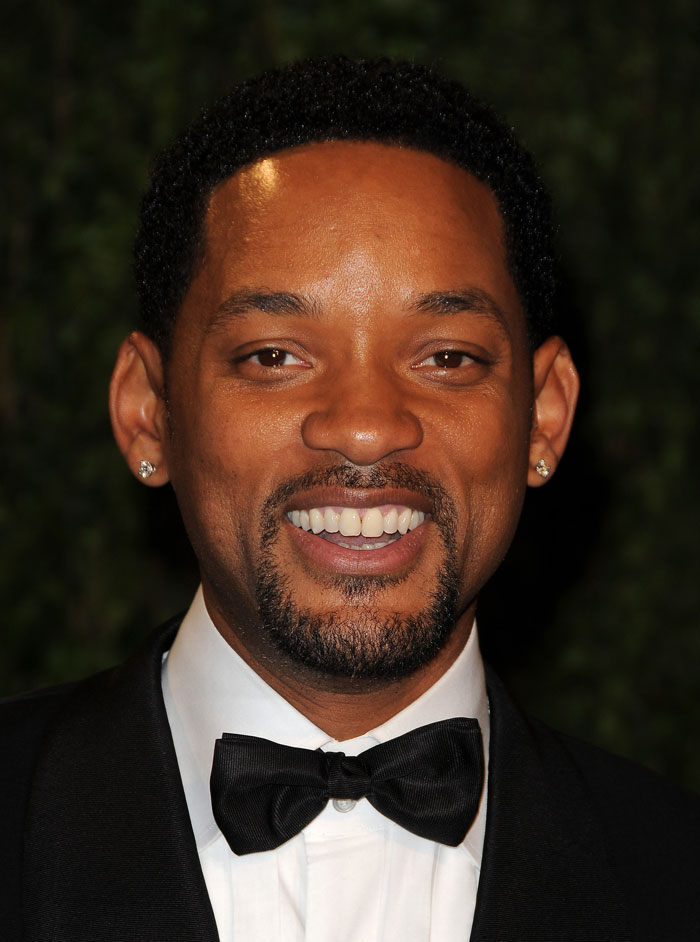 Will Smith: This isn't my favorite picture of him, but I do like him better with hair
How do you feel about facial hair on men? And err, which one of these boys can get it?