Last week, I decided to start telling you about what I did over the weekend. This is because I have convinced myself that you are remotely interested in what I did over the weekend. Please indulge me.
Friday: It was a movie date with Igwe. BV (Before Vera), Igwe did not go to movies a lot. But before, I definitely went to see a lot of movies. I've always loved the movie theatre. It remains one of my favorite fun-things-to-do. So I dragged Igwe to go see Snow White & The Huntsman. From the very first time I saw the movie trailer (in November of last year), I knew I had to see the movie. I love all those fairytales. Shoot, I watch the cartoons, and it was only a few months ago that I just read the book again. Don't judge me.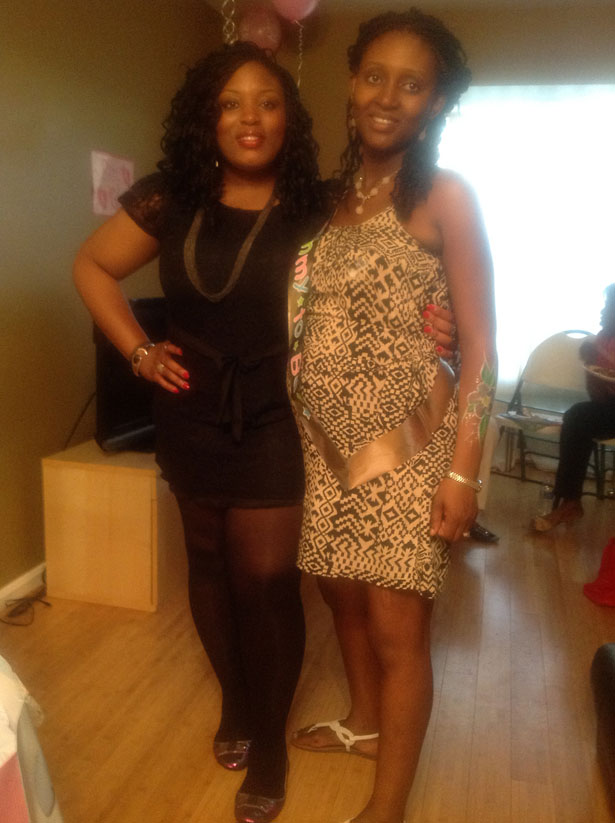 Me and the pregnant chic, Busola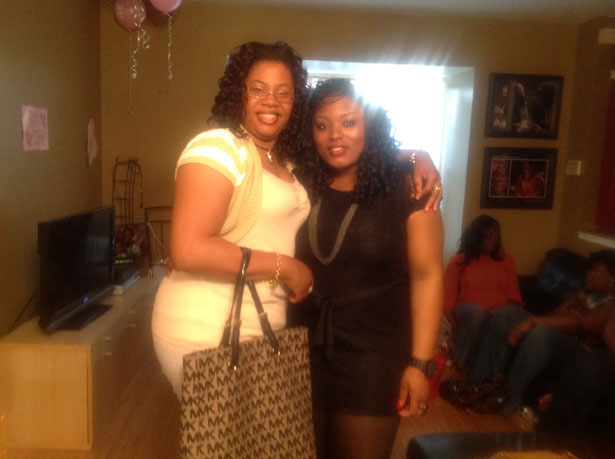 Me and Aunt Oma. I'm currently working on a plan to steal that bag from her. Who's with me?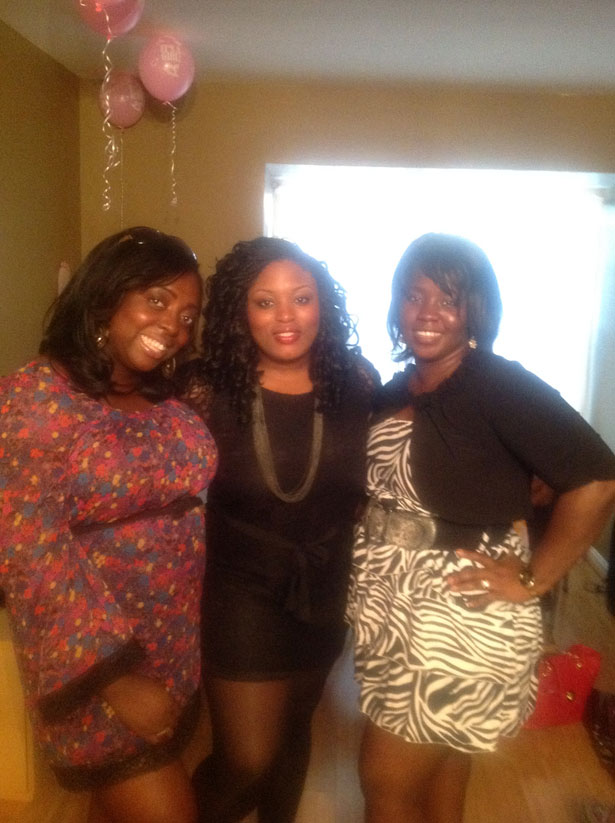 Funmie, Me, and Deola. I think we were unconsciously competing for who could wear the shortest dress.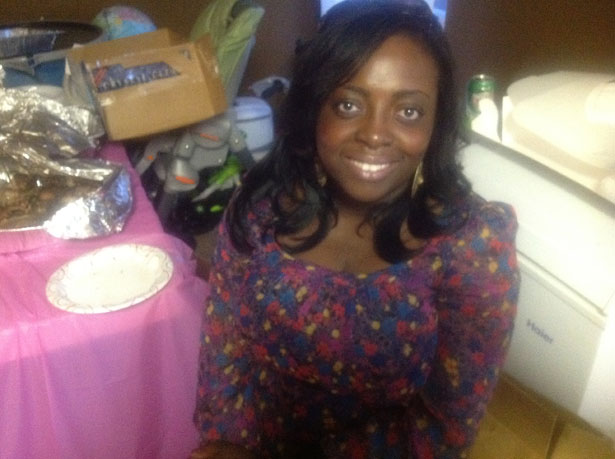 I love you, Funmie. You're like totally awesome 🙂
Saturday: It was Busola's surprise baby shower. Funmie and I got there in time — right after the pregnant woman walked in. It was fun all the same. I got to host a couple of games, hang out with one of my favorite aunts, Aunt Oma, and err, take pictures. Once again, strictly for your viewing pleasure.
Sunday: We were in the middle of church when Igwe showed me the breaking news on his phone: the Dana Air crash. My mouth hung open for a few seconds as I imagined how many people were rolling on the floor, weeping for the lost lives of their loved ones. May their souls rest in perfect peace. I don't have the wisdom to conjure up any comforting words for the families of the lost lives.
After church, Igwe took me to dinner at a soul food restaurant. And guess what I ordered? Fettuccine Alfredo. Yes, I know it's ironic that I went to a soul food restaurant and ordered Italian food, but indulge me. First of all, the restaurant serves a lot of seafood, like shrimps, oysters, crabs, all of which I don't eat. Secondly, I had never ever ordered fettuccine alfredo. I won't be ordering fettuccine alfredo any time soon again, but I won't mind eating it off of someone else's plate. It was just too cheesy. And I consider myself a proud cheese lover.
I ate a few forks and that was it. Not because of the cheese, but because I also had a bowl of tomato soup and a plate of salad. Oh, the third reason why I had Italian food instead of soul food – actually, this is more like the second reason – with the exception of seafood and regular foods (like mashed potatoes), their other foods looked suicidal. Like the fried pork chops. The thought of it was raising my cholesterol.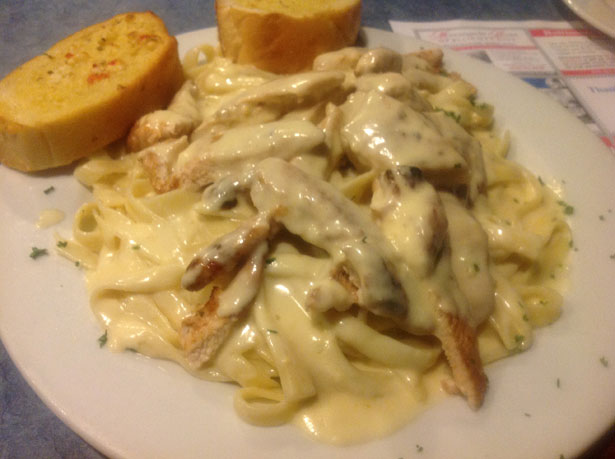 Looking at this picture again is giving me a heart burn.
So that was it for my weekend. How was yours?