When I read the 50 Shades trilogy and got to the part where Christian Grey gave Anastasia Steele an orgasm simply by doing whatever he was doing to her nipples, I was not really impressed because, well, I was reading a novel. And it was all fiction. So yes, of course, orgasm by nipple-playing is very possible.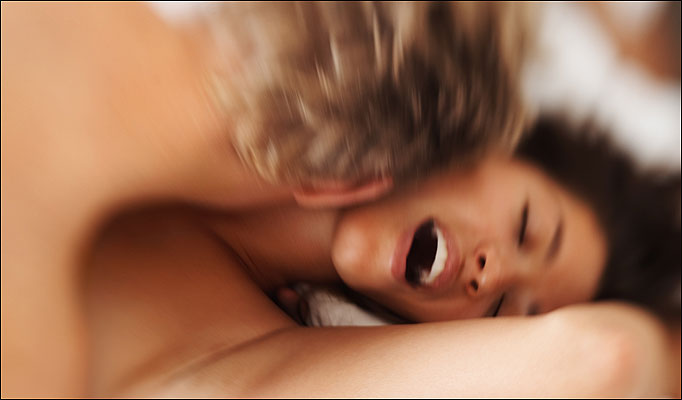 But then I came across this, and my mind was blown away! Wait, there are actually women who orgasm in their breasts? This is not about having an orgasm only via breast/nipple stimulation. No, this is about having an orgasm in the breasts.  Shut up! And why am I just finding out about this? I'm sitting here and trying to decipher what a breast orgasm would feel like, and my mind cannot conceive it. Here are a few excerpts from the article:
"The researchers discovered that stimulation of the nipple activated an area of the brain known as the genital sensory cortex. This is the same brain region activated by stimulation of the clitoris, vagina and cervix. What this means is that women's brains seem to process nipple and genital stimulation in the same way. In light of this, it is not at all surprising that many women are aroused by having their nipples touched and that, for some, this may be enough to lead to orgasm."
"According to nationally known women's health expert, Dr. Jennifer Wider, your nipples go from a pale to deeper hue the more you're aroused. This makes sense, given that your blood flow increases when you're turned on. This sexy nipple visual may be what it takes to send you over the edge."
Now, there's only one thing left to do: I'm going to test this thing. It's not as if I am so interested in knowing if this is true, or if it is possible for me … no, nothing like that. I am only going to undergo this painful and inconvenient experiment because of you, my loyal readers. I want you to know what's possible. You'll thank me later.
That said, err, Igwe, meet me in the lab. Be absolutely naked. It's for safety concerns, that's all.
Credits: Huffington Post