Yup. Ada Verastic and I are traveling today. It will be the first time we both are going to Austin, Texas. I was in Texas some years ago for Chisom's fun wedding, but it was not in Austin, and Ada Verastic's reason for never having been to Austin is that she only came into the world three months ago.
Anyway, we're going to Austin to see Uju. If Mohammed does not go to the mountain, then the mountain must go to Mohammed. Although, this isn't an apt example of Mohammed not going to the mountain, since Uju was here (Maryland) for my baby shower in September. Still, she hasn't seen Ada Verastic in person, and I have never gone to see her in Austin. So here we are.
This trip is different for two reasons. The first reason is that I'm happy that this trip isn't for an event or for work (although work will still be done), but for pleasure. I'm simply going to visit my friend (who has ignored all my plea to return to Maryland. Beg her for me oh, biko). The other reason is that for the first time in my life, I am traveling as a mom AND with an infant. I won't lie, I'm kinda nervous. I can't really give Ada Verastic the look and make her stop misbehaving..
That said, let me show you some ways that are different from my regular travel.
1.  Planning, packing, and folding little clothes: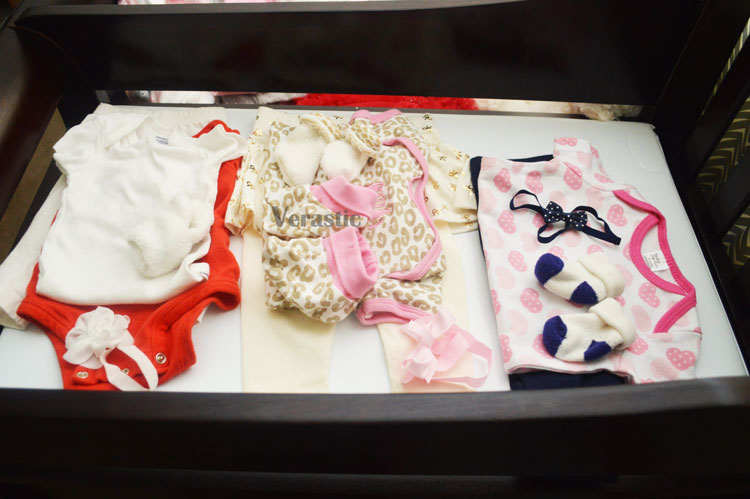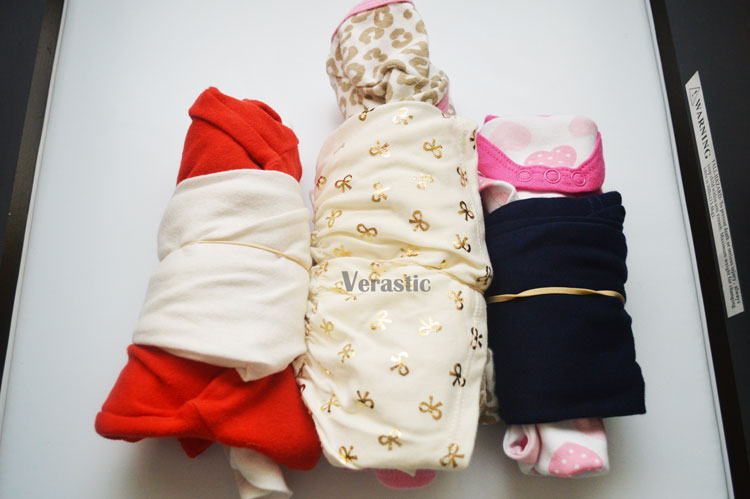 I have never had to pack little clothes like this, down to the socks and head bands. I love those head bands. Whether or not Ada Verastic (and other babies) likes it is yet to be known. After sorting them out, I rolled them up and held them with rubber bands because they're so little that they can get missing very easily.
2.  My beauty bag is different, too: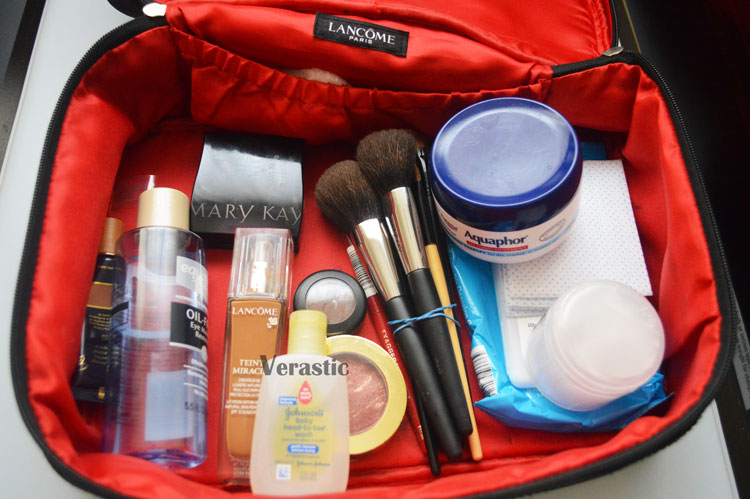 First time I've had to pack Johnson's baby wash, Aquaphor, and coconut oil in my beauty bag. Her comb isn't in the picture, but I have a story about her comb coming soon. Well, maybe more about her hair than it is about her comb. And as much as I love my fragrances, I did not pack any full size bottle because I don't want my luggage to be too heavy since it's just me. So instead, I packed two little samples (of fragrances that I've never owned).
3.  My entire luggage is different:
I don't need to tell you that I have never had to include breast pads, diapers, bibs, and wipes in my luggage. And to think, as of when I took this picture, I was yet to pack everything. For example, I still have to pack my breast pump and supplies. I still have to include her towel and wash clothes. I don't understand how such a little person can use so much.
Wish me luck, Sweet Potatoes!! I hope she sleeps throughout the flight. I bought a new diaper bag that's a backpack so it's easier for me to carry. I cannot say for sure how great the actual "commute" will be until I've done it. I'll be on Instagram, Twitter, and Facebook sharing my journey. If time permits, I might even do a quick scope.
P.S. Thanks to everyone who asked questions for my 10th anniversary! I'll be answering via video when I come back from Austin. If you haven't asked yours, there's still time. Leave a comment on the post here.
P.P.S. The pictures of Ada Verastic's clothes are deceptively big. They look bigger than they are.