My favorite travel buddy and I are on our way to Houston, Texas today to see Uju – or Jiji as Ada Verastic calls her. Last time we traveled to Texas (January 2016), it was also to see Uju, but she has now moved from Austin to Houston. And just like the last time, we are going for the heck of it Uju was just here last month, and she spent her entire time with us, but I guess we enjoyed having her so much that I have decided to retaliate. So, yes, off we go to Houston!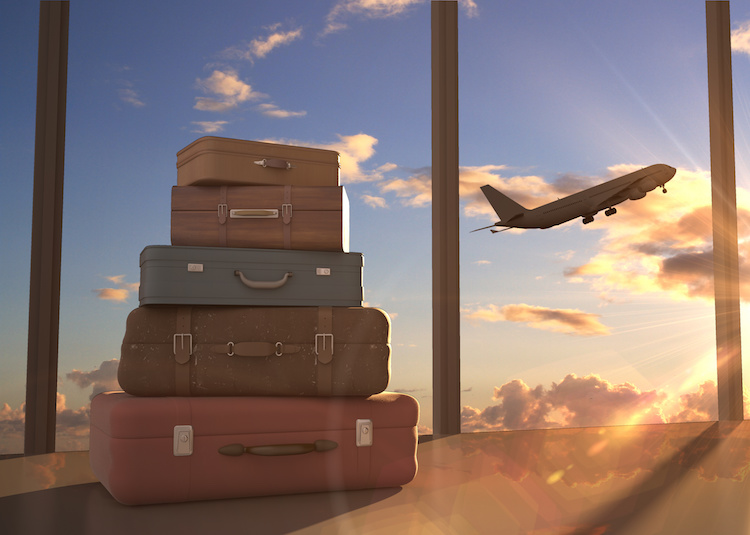 This isn't my first time in Houston, but it's been a while since I've gone. You know what I'm looking forward to most in Houston? Nkwobi! Uju said I will eat nkwobi tire, so for the few days I will be in Houston, I plan to be on a strict no-carb-only-nkwobi diet. Uju is trying to throw me off my game by talking about this hot fresh-from-the-oven Agege bread. Who sent her oh? Meanwhile, Igwe has already committed me to bringing back two loaves of Agege bread. We shall see.
Every time I travel by air with Ada Verastic, it's a new learning experience. The first time we traveled by air, it was new because I had never traveled with an infant. Then last year we traveled to Nigeria, and it was different because it was our first international flight. And now, it's different again because Ada Verastic is a toddler. Unlike our previous travels when I carried lots of milk, this time, have a fully charged tablet and a variety of snacks (grapes, cookies, goldfish, and fruit snacks). She probably won't eat the cookies, but she'll definitely eat the grapes. I also have a coloring book and some crayons and a headphone. I'm definitely a toddler mom.
Well, that's it for now. You can follow along on Instagram, Facebook, and Twitter to see our journey.