I know, I know, you have been having sleepless nights about what to get me for my birthday. Yup. My birthday is only 12 days away, and as usual, I am pumped! I will be celebrating my 21st birthday — again.  As is customary on Verastic, I am here to let you know what I want, so that you in turn can get me what it is that I want. That way, everybody is happy. Easy, I know.
1.  Dodge Charger [2013]: So this is the sexiest car alive, I kid not. I have never seen anything so sexy. Every time I see one on the road, I cannot stop staring at it. And I imagine myself in one all the time. It's black, and it has a mild tint. I have made it my desktop background picture, and in my mind's eye, I drive it everyday.  Those who have been following my blog know that I have always had a thing for Range Rovers. Well, that isn't over yet. I still like it, but it's on the back burner. Right now, my love for the Dodge Charger is blazing hot. You may purchase it HERE … I think [Don't forget the slight tint oh!]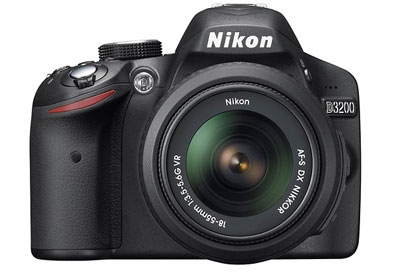 2.  Nikon D3200: This is right next to the Dodge Charger on my list. I have been literally obsessing over getting a new camera. I used to have a Nikon D40X, but it packed up after four years. I still have my external flash and batteries, and I cannot wait to get my hands on a new camera. It's hard to miss what you never had, you know, but I have had the Nikon; I have had a DSLR camera, so I know the kind of great pictures it's capable of taking. No matter how good my Samsung Galaxy SIII is, it leaves me wanting for more. And there is so much I need my camera for on this blog. You may purchase it HERE.
3. Ange ou Démon Le Secret Elixir de Parfum : When I purchased my Givenchy perfume from Macy's, one of the many little samples they included was Ange ou Démon Le Secret Elixir Eau de Parfum - also by Givenchy. The day I used it, I just knew I had to have it. Funny enough, I don't remember testing it at the store, but that's fine. The problem now is that I don't like the name of this perfume. Ange ou Démon means Angel or Demon. At first, I decided that I won't even buy it, but then I love it. So, I thought, maybe I'd buy it and plead the blood of Jesus on it everyday. Abi? How I for take do am? I don't know why these Oyibo people would name a perfume like this. Don't they know that as a Nigerian Christian, this perfume is in conflict with my spiritual and cultural values? Somebody needs to tell them. Anyway, luckily for them, the conflict is not enough for me to not buy it. As a daughter of the Most High God, I am more than able to trample upon the demons and use the perfume still *adjusts halo* Keep in mind that it's the elixir version I want, not just the regular one. You may purchase it HERE.
4.  Lancôme Brushes: I need a new set of make-up brushes. The ones I have now, I take care of them pretty well, but it'll be nice to have a new set, and if Lancôme products are anything to go by, then I am sure that these brushes will be just as awesome. You know when I'm bored, I go into random face-painting, so imagine the kind of good damage I will do with these bad boys. You may purchase this set HERE.
4.  iPod Touch [in yellow]:
I've always wanted an iPod, but it has never been number one on my list, just like now that it's number four. I have a five-year old mp3 player, and while it still works, you can only imagine how behind it is in technology. Five years is a long time in the techno world, so I want a new one. A yellow one. And each time I see the iPod commercial where all those iPods are dancing around, I stop what I'm doing to watch it. This can only mean one thing: we are destined to be together at some point. You may purchase it 
HERE
.
5.  Blackberry: As you may or may not know, my relationship with Blackberry went sour this year when I was forced to switch to Android (Samsung Galaxy SIII) because my Blackberry was less than functional at its best. That said, we are entering a New Year, so I feel inclined to forgive Blackberry and consider a new relationship with it. Plus, the new operating system – Blackberry 10 – looks delicious. Therefore, Blackberry is on my list. I am under the assumption that they have a new device coming, too, along with the new operating system. And I am not aware that there is an official picture of this yet. Still, I want it. Yes, I'm asking for a phone that I am yet to see or experience. And yes, I trust RIM that much.
That's it. Just five items on my wish list. I know, I know, I'm so understanding. Thank you. Now, go ye into the shops – virtual or brick and mortar – and buy me my gifts. Thank you in advance. I love you.