I don't care what anyone says oh, but I still refer to myself as a new mom. Ada Verastic might be popping her own baby out before I stop referring to myself as a new mom. I cannot speak for all moms, but for me, I feel like I just had a baby. I know it's a whole year – 13 months – later, but it does not feel like it's been that long since Ada Verastic came.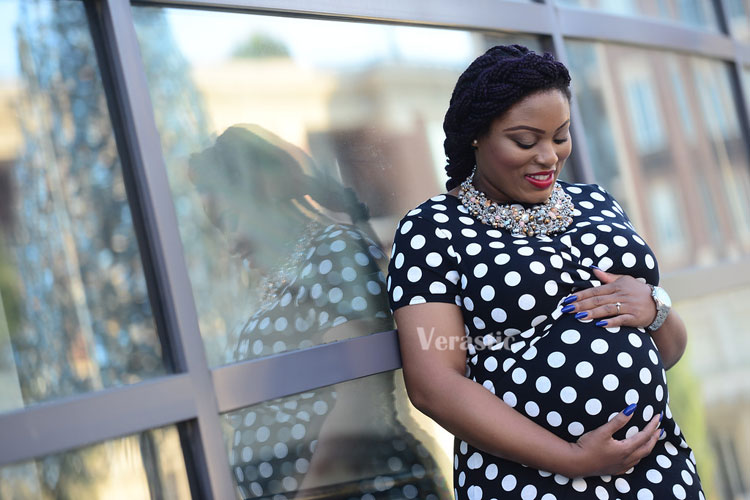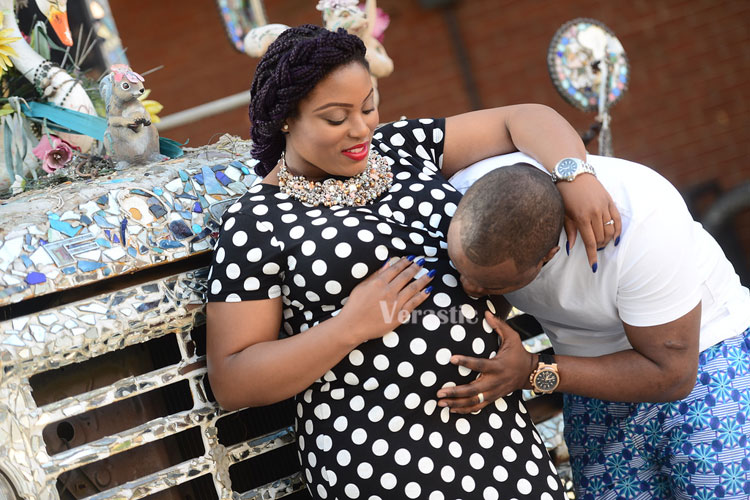 That being said, the pressure is on for Baby Number 2. Or if things go my way, we'll be talking about Baby Number 2 and Baby Number 3. Hello, my name is Vera, and I am obsessed with having confusingly identical twin boys. Have you met me? So yes, I do hope that when next I get pregnant, I will have confusing identical twin boys. Dear God, I'm putting it out there; make it happen. Don't allow the world to laugh at You for providing twins for Your daughter oh.
Ehen, back to the pressure. Some women who had babies around the time I did are already heavily pregnant, and even some women who had babies after me are already heavily pregnant. But I will not be moved. I'm standing my ground gidigba. Ha!
The older Ada Verastic gets, the more pressure I get to have Baby Number 2. The presence of my mother-in-law has not made it easy. No, the pressure isn't coming from her at all, but everyone else believes that I have no excuse, now that my mother-in-law is here. They tell me that my mother-in-law is here to hold Ada Verastic while Igwe and I get to work, and that after the baby gets here, she's also here to help take care of him/her (or them :D).
Just yesterday, I went to drop Ada Verastic off in Kid Life (children's church) in church for the first time. The two kind ladies who were checking kids in were Yoruba, which was exciting for me because they were my fellow Nigerians. Because this was my first time, I had wasted some time trying to find my way to where exactly I needed to drop Ada Verastic off (the check-in place is not the drop-off place), and I was in a hurry because the sermon was about to start.
The Yoruba lady who was checking Ada Verastic in told me, "Hurry up."
And I said, "I know. I'll rush over and drop her off before the sermon."
She responded, "You know that's not what I mean."
That was when I realized she was telling me to hurry up and have the second baby. I burst out laughing. Oh, and she also told me that I needed to change my last name to my husband's name.
[For now], the pressure to have a second baby has not been annoying like the pressure to get married and the pressure to have a baby. This time, it's funny. Funmie's mom's jaw almost dropped to the floor on Saturday when she told me that I should be pregnant by now sef and I told her that I was not ready. Her reaction was priceless. I laughed till my belly hurt. I bet these women (women the age of my mom) think that people like me are insane. Not ready, ke? What does that mean? Then they follow up by asking if I just want to be doing sisi upandan because I suppose being a mommy and being a sisi are mutually exclusive. Can I get an amen for being a Sisi Mommy? Sisi Mommy = Yummy Mommy, for the non-Nigerians.
I want more babies. But honestly, I'm scared. I'm scared to do it all over again. I'm scared to carry a human two humans inside me for three-quarters of a year. And I love Ada Verastic so much that I wonder from where the love will come to love more children. Still, in spite of currently neutralizing Igwe's sperm, I'm excited at the prospect of being a new mom again.
P.S. My mommy, by the way, thinks I should take my time and not be in a hurry.
P.P.S. More of my maternity pictures.