In case you missed the big news, I'm a mommy now! Now, about this photoshoot. We did this photoshoot when I was 8 months pregnant. I have seen so many maternity photo shoots, and they are always so beautiful and oooh and aaahh, but for some reason, I always fail to muster up the excitement to do things like this. So for this photoshoot, I absolutely refused to do it.
Igwe wanted me to do the shoot, but I refused. I was not feeling ugly and "not pretty" or any of that, but I just didn't feel like it. Igwe tried to beg me and make me see reasoning, but I refused. He went ahead and scheduled PaOsin to do the shoot. I did not buy one single item for this shoot; it was my way of telling Igwe and the world that me, I'm not doing oh. I didn't buy an outfit or a pair of shoes or earrings. I didn't even get my hair done. I just didn't want to do it.
Before the shoot, Femi called Igwe to tell him to ask me what location I'd like to use because usually, the mother-to-be has a place in mind. I thought to myself that these people are not serious oh! How many times have I said I don't want to do? So I said I did not care and had no place in mind. Femi picked the venue and told us.
The day came and all my attempts to be defiant were null and void, so I went ahead and did it. When the pictures came, I was all oh-my-God-I-love-these-pictures! And Igwe, of course, gave me the major side eye. Femi (PaOsin) did an amazing job as usual. It's really nice to have a friend who is also a photographer. Thank you, Femi! I had a problem with Femi's pictures though. As usual, there were too many pictures and they were all too fine. Picking these 11 pictures was hard work. Igwe and I went through the pictures and tried to pick a couple from each background, and we put stars on all the ones that had to be included – and they ended up being every one of them anyway. So, thank you, Femi for making my life difficult. Enough words.
Below you look at these pictures, please know that you're viewing them at your own risk. There is a risk in looking at them because I am just too fine, and too sexy, and too beereeful, so if you look at them, you run the risk of falling deeply in love with me. If you're a woman, you will want to sleep with me. If you're a man, you, too, will want to sleep with me. In addition, you will leave your woman for me and possibly slap your mother. Enjoy the pictures sha, and don't say that I didn't warn you.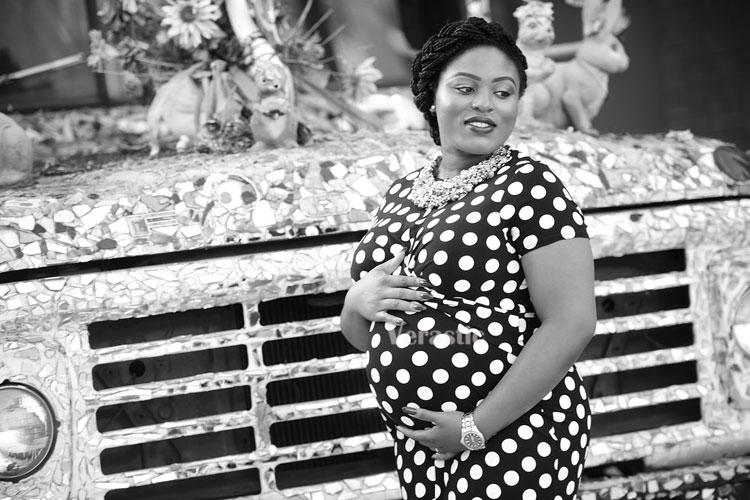 P.S. I told Igwe that he was lucky that at 8 months pregnant, I had not gained a hundred pounds because that was the only reason I went ahead and did the shoot. Who schedules a maternity photoshoot at 8 months pregnant? Mba nu.
P.P.S. I know I haven't been as active here, but please be patient with me as I get to know myself again.
P.P.P.S. Don't forget to check Femi of PaOsin out. He does weddings too — and he travels.