One of the questions I get asked ALL THE TIME is, "Should I start a blog?" This is usually followed by "How do I start a blog?" and "How do I make money from my blog?" Let's start with if you should start a blog, and then, in another post, we'll tackle how to start a blog and how to make money from said blog. And if you need one-on-one consultation on starting or growing your blog, then I am your girl. Just fill out this 30-second questionnaire, and I'll be in touch.
Should I start a blog? Or rather, should you start a blog?
Well, YES, of course!!! But as a seasoned blogger, I am obviously biased. I love blogging. I love writing generally, and really, even if blogs did not exist, I would still be writing. That being said, here are 10 wonderful reasons why you should blog, and they are listed in no particular order.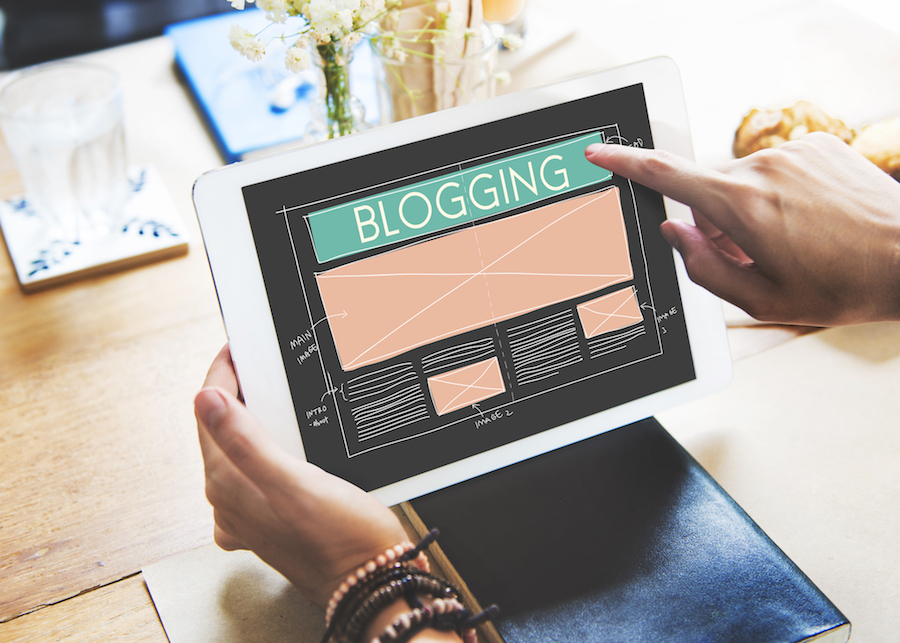 10 Reasons Why You Should Start A Blog In 2018
1. To share your life/talent with the world: Do you have a special talent that you want to share with the world? For example, do you know how to lay an egg? Well, you should blog about it! Many people have established and grown their brands by sharing their talents on their blog. Think about hair stylists, DIY experts, makeup artists — and even egg layers!
2. For your personal/professional development: Guess what? I once got a contract job with Johns Hopkins University, and my only "experience" was my blog. They loved my blog and loved the way I write, and before I knew it, I was a Communications Specialist for Johns Hopkins. So yes, please blog because you never, ever know who's reading.
3. To connect with people and grow your tribe: Looking for like-minded people? Well, start a blog. Every blogger has a tribe. Sometimes it's a tribe of 10 people, and sometimes, it's a tribe of one million. A tribe is a tribe. A blog is a great place to find yours.
4. To make money: I have not made the money I dream of making through my blog, but I have done okay. I have paid many, many, MANY bills through my blog money, and I am looking forward to doing more in 2018. Full disclosure: it's not the fastest way to make money, but when you make it big, you make it big.
5. To write a book: Have you ever noticed how many bloggers have turned writers (or writers who have turned bloggers)? I am the latter. Although I'm yet to publish that book. My God will epp me in 2018!
6. To establish authority/credibility: Thanks to blogging, I have become an expert in my field. Brands trust me to tell their story and share their message. People trust me and ask my opinion on certain things. If you're knowledgeable about something – example fashion – people will look to you to tell them how to wear tear-tear jeans.
7. To tell your story (or other people's stories): This one is major for me. It's a huge reason why I started blogging (to tell my story), but this year, I will also be telling other people's stories. Watch this space. Blogging is a GREAT way to tell any story
8. To get new opportunities: Thanks to my blog, I have gone to the White House. Thanks to my blog, I have gotten to work with so many wonderful brands like Olay, Toyota, Target, WeeSchool, Vine Vera, Lancome, Always, BBT, Disney, and much more. Thanks to my blog, I've gotten to speak at events hosted by brands like Prudential and Stay Free.
9. To help people: I'd be lying if I said that I got into blogging to help people, BUT as the years have gone by, I have come to realize that my blog does help people, and honestly, it is so rewarding to know that I have such an impact on people's lives. I am blessed.
10. To meet new people: This, too, was a big one for me. I wanted to meet new people and make new friends, and I have! In 2016 when I went to Nigeria, for example, I got to meet several Sweet Potatoes AND I got to finally meet several blogging OGs.
So, the next time you ask yourself, should I start a blog – the answer is a big, fat YES. You should start a blog, and you should start it now. No, you have not missed the blogging boat, and yes, there are people out there who will read your blog. Do it already. I will start working on a post about how to start a blog because I don't want you to have excuses.
P.S. If you already have a blog and you're wondering how to pitch brands to work with them and make some money, then you should download this free guide that tells you 5 things you must include in your email when you pitch a brand.
P.P.S. Like I mentioned in the first paragraph, if you need help starting or growing your blog, I can help you for a really minimal fee. Just fill out this 30-second questionnaire and we'll go from there.