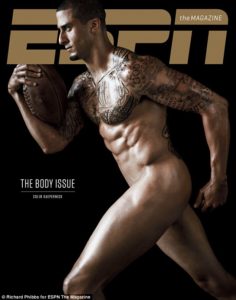 I first knew of Colin Kaepernick during the Superbowl because he was the quarterback for the San Francisco 49ers who played against my dear Baltimore Ravens – and lost, hehe. He was the backup quarterback to the starter quarterback, Alex Smith who got injured sometime during the season, so Kaepernick had to replace him. And that was how Kaepernick led his team to their first Superbowl since 1994. They didn't win (you know, because my Baltimore Ravens won *cough*), but Kaepernick played his ass off. And now, we know his name.
Kaepernick is the cover for ESPN's body issue, and peeps are talking. They're saying that Kaepernick has too many tattoos, which is apparently not good because he's a role model. And I say, go 'head with that. I don't see anything wrong with Kaepernick's tattoos. The argument is that because he is a celebrity – and consequently, a role model – it is his responsibility to look the part, too. Basically, image is everything, and his image isn't everything they want to see.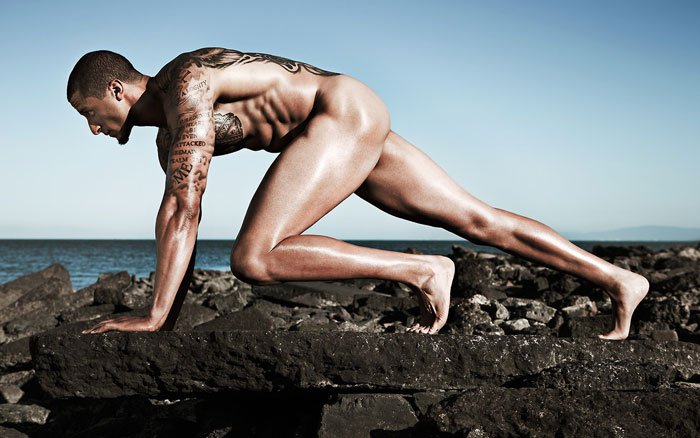 I have said so many times that while celebrities of all kinds are looked up to as role models, we must remember that these people are first human beings (and they did not ask for us to pick them as our role models). So if you choose to make a certain celebrity your role model, please remember that he/she is a human being, so there is plenty of room for error. That said, I don't think there's anything erroneous about his tattoos. It would be something different if he was driving under the influence, or caught with illegal drugs, or soliciting a prostitute, or at least with tear drop tattoos on his face. Since when did being a role model celebrity strip you of your rights to do what you want with you body (as long as it's not hurting anyone else)?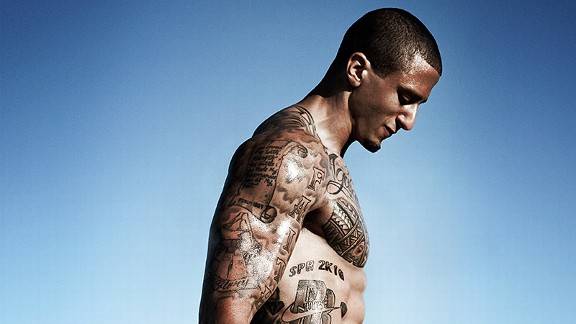 Lastly – and most importantly even – I have a question for the critics: You mean you saw this body and all you thought about was his tattoos? Who are you?!?!?! When I see Colin's body, all I think about is — is — My, what nice knuckles he has.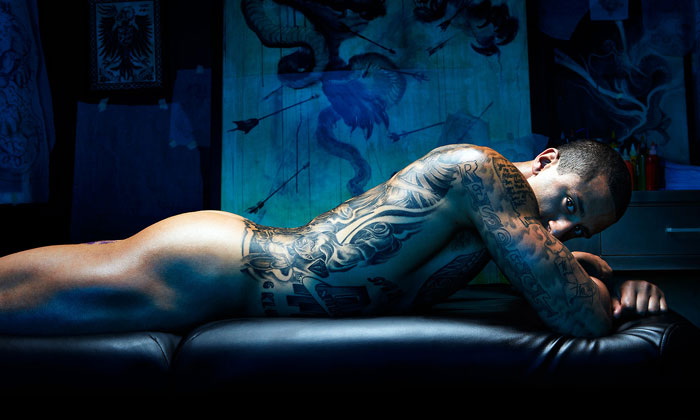 *Insert straight face*