Ehn ehn [in high pitched voice like my mommy], Ndi Yoruba relax, I am not here to disrespect your korshor (culture). So remember my neighbor, Tatiana? Well, she's been gone since 2014, thank God. She was a nuisance. Now, I want to tell you about my Yoruba neighbor, Kemi. I don't know how long she's been my neighbor, and she lives in the building next to mine (no, she didn't take Tatiana's space), but Kemi makes my heart go paulina-paulina. She makes it yori yori. She makes it go kpo kpo di kpo kpo di kpo kpo di kpo kpo di kpo … you get?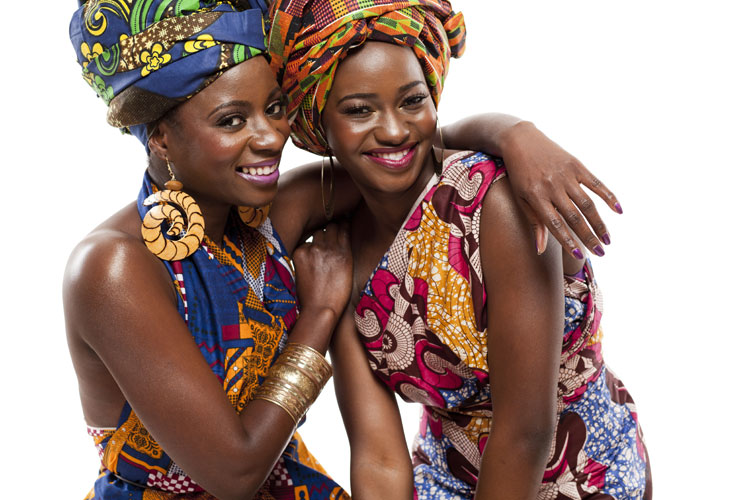 I don't know this woman's name, and I'd guess her age to be late 30s or early 40s. She's pregnant and has two kids that are about the ages of 5 and 8. I don't know how long she's been in America or who she's married to or what her husband does. I don't even know if she knows that I'm Nigerian. Depending on what kind of neighbor you like to have, you may judge me as either the best or worst neighbor. Best because I don't bother you and worst because I never really say hello or introduce myself.
In the mornings, I hear my Yoruba neighbor walking her kids to the school bus which picks them up about a stone throw away from the house. She doesn't always walk them all the way there because this is a very safe and residential area and you can see the bus stop from the house. But sometimes in the morning, I can hear her yelling at her children as she sluggishly pulls her body behind them, "Stop running!" … "How many times have I warned you?" … "Hold your sister!" Sometimes she warns them in Yoruba that she will beat them. Sometimes she yells their names, and they respond, "Yes, mommy!" then they stop running, only to resume two seconds later.
It brings me so much bliss to hear them in the morning (and in the afternoon when they return from school). It makes me feel like I'm a little bit at home. Hearing that very familiar accent, and the way the children respond with both love and reverence – you know, the way children should – it reminds me of me as a little girl, and how I always responded to my parents: yes, mommy! Yes, daddy! It's different these days as American children say "Shut up, mom!" and it's all funny. Note to my future child: the day you tell me to shut up, we will be taking measurements for your casket because that is where I'll be putting you, and in true Nigerian fashion, I'll be sending you on a first class ticket to Nigeria. Nonsense!
Ehen, back to my Yoruba neighbor, Kemi, unlike when Tatiana used to make noise at my window and I used to be irritated, the voice of my Yoruba neighbor is rather warm and welcoming and familiar. I'm assuming she has not been here for long because both she and her children still have the full Nigerian accent, and you know children lose their accent fast. The other day, I saw her setting up cones in the parking lot and practicing to parallel park. I don't know if she's gone for her driving test yet, but I secretly wished her luck.
I don't know if I'll say hi one day, and it's unlikely that she'll say hi to me first because as I have been told many, many times, I have a snobbish face. People assume that I'm mean and/or not in the mood to talk. Well, I'm not mean, but I really might not be in the mood to talk. I can admire from afar though. Oh, well. Nothing says good neighbor more than blogging about your neighbor instead of saying hello.
P.S. I don't know her real name, so I just used Kemi for the purpose of this story.
P.P.S. Lord, please don't allow this woman's real name to be Kemi.
P.P.P.S. The picture above is not of me and Kemi, and I don't foresee us posing like this any time soon. But for this post, the illusion of friendship has been created. Please enjoy.