First of all, I apologize for taking this long to tell you about my birthday (it was on the 14th of January). That said, this year's birthday was a blast! Last year was a blast. But this year was an even bigger blast. And most times, bigger is better … right?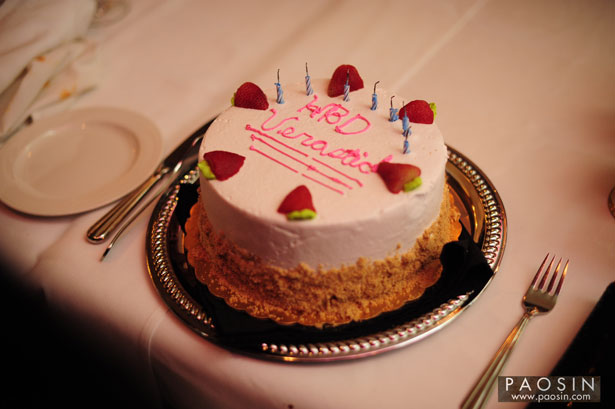 This cake was courtesy of Funmie, and it was mm mm good!
More pictures and stories when you continue.
I share my birthday with the little love of my life, Toby. He's my cousin, and he, too, was born on January 14th. He was supposed to be born in April, but he came out three months early (on January 14th 2002). Just goes to show you what some people will do to be close to me *cough*. So first, I spent my our birthday with him. He turned 10. I turned 21. Shut up. I don't want to know what you have to say about my age. He spent the day bowling with his little friends. I spent the day taking pictures of him bowling with his little friends.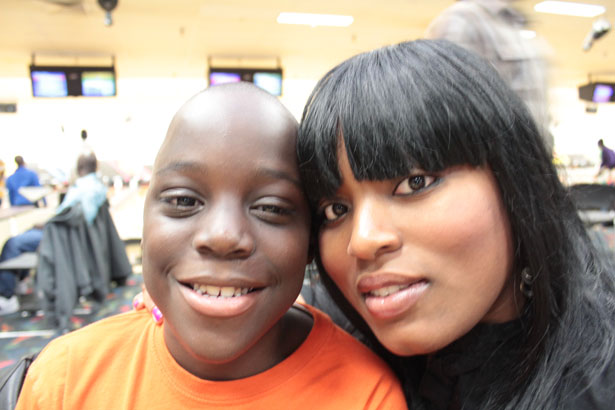 This is a picture of  Toby and Vera: the finest January 14th birthday celebrants in the whole wide world.
After that, I went back home to meet him. He said he was taking me out to dinner for my birthday. I took a shower, got dressed, and was ready to roll. He dressed up like he was the celebrant. Someone needs to remind him. He said we're going to a place starting with the letter D. Then he said we were going to Delaware, and I wondered why he did not tell me sooner. Delaware is about 2 hours away from us. We ended up in Downtown Baltimore. He said we weren't going to Delaware, but rather Downtown, and that even the restaurant we were going to starts with letter D. Every corner we turned, I scanned around for any restaurants starting with the letter D.
Finally, we got into Della Notte Italian restaurant, and I was too busy to notice the group of familiar faces sitting around tables, and then before I could gather my thoughts, they all said, "Surprise!" There were 21 of us, and I was filled with so much awe and appreciation. We ate, drank, talked, laughed, and of course, took pictures. My favorite part was when everyone stood up and gave a speech about how awesomely fabulous I am *gulp*
I had no clue whatsoever that he was planning this dinner party for me. He specifically told me that no one was allowed except me and him. Reason he said that was because I usually spend my birthday with my friends, especially Funmie. So he warned me to not invite anyone to the dinner. He even got mad at me one time because he thought I had invited Funmie. Said if I invite anyone, he's cancelling the plans. Two days before my birthday, he said he was having problems deciding what restaurant to book. I told him I didn't care; he should just book one. No big deal to me. Unknown to me, he had made the plans for my surprise dinner over a month ago. I was totally fooled … and that wasn't even my birthday gift *insert Igbo girl blush*
I'm really so grateful to all my friends for making out the time to come out and celebrate with me. I'm thankful for the laughs we shared, the bonds we made, the memories we created, and of course, the gifts I received. Hehe. Saying that I'm grateful for him would not do justice to the way I feel. My words fail me. And this time, it's a good thing. I'm grateful to my mom and dad for the love and support they've given me all my life. I wouldn't pick another family if I could. And to my sweet, sweet Toby who believes ANYTHING I tell him (including the fact that I'm only 18), I love you die. Most of all, I'm grateful to God for giving me the grace to celebrate another 21st birthday.

My only regret is that my gorgeous sister-friend, Uju could not make it. She just had to attend med school in Chicago. Some people just don't know their priorities!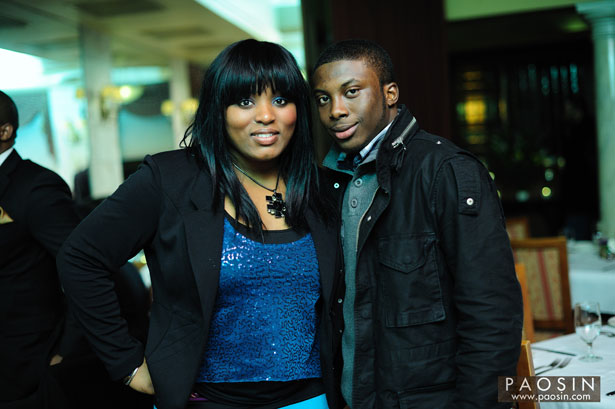 Me and Dayo. He's like a baby brother.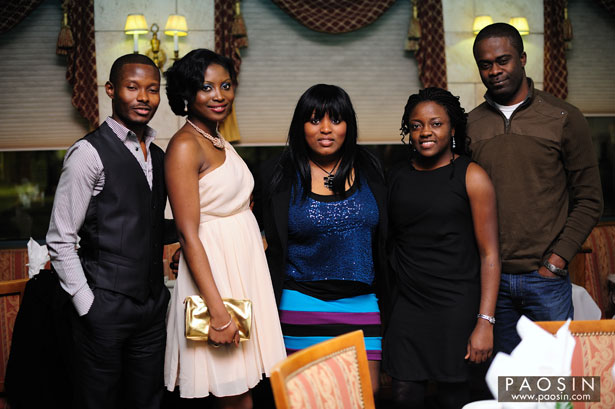 Temi, Biola, Me, Seun (Funmie's sister, and my baby sister too), and her boo, Niyi.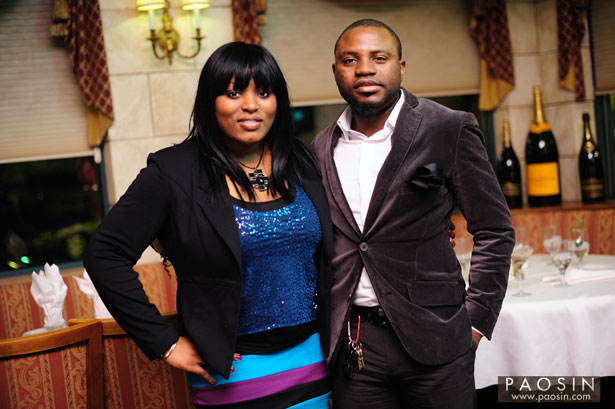 Me and DJ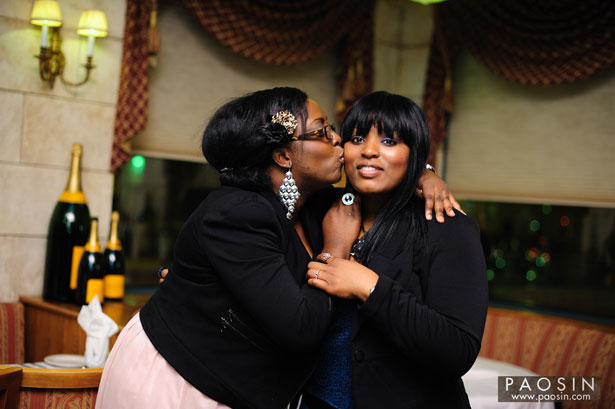 Me and my sweerat, Funmie. I told you this girl is in love with me. Here's another proof.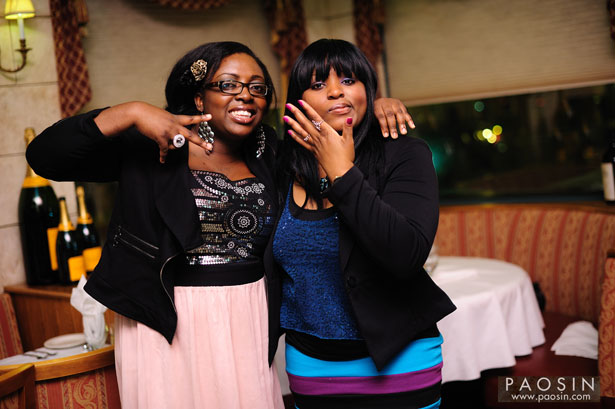 I had to wipe the kiss off my face.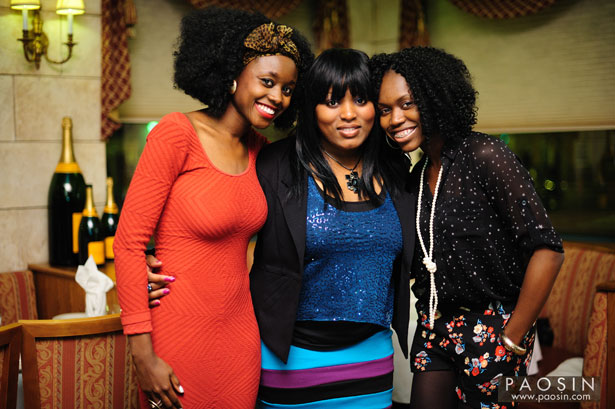 The bloggers unite: SkinnyHipster, Me, and MikkiSoXtra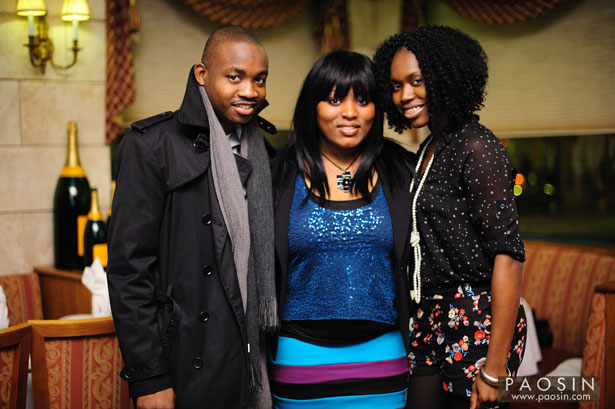 Ayo, me, and Mikki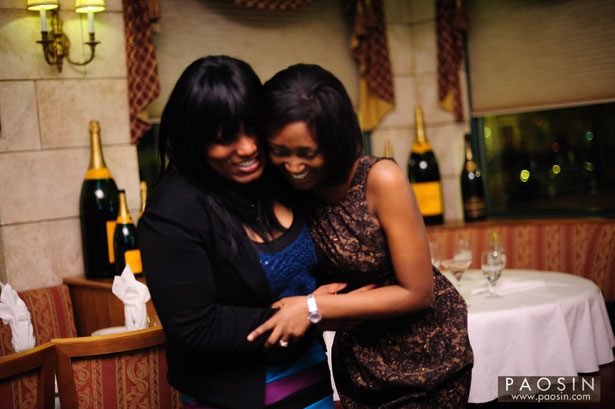 Me and Busola. Have nooo idea what we were laughing at. Absolutely love the picture.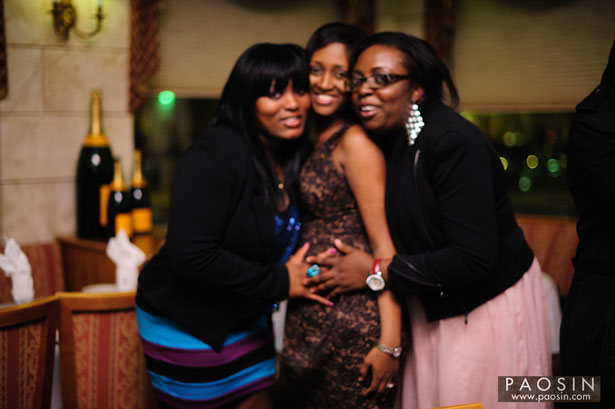 Me, Busola, and Funmie. There is a clearer version of this picture, but I really love this version.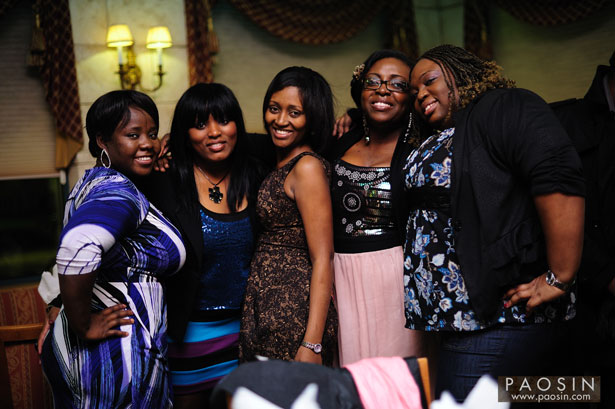 Left to right: Deola, me, Busola, Funmie, and Ibukun.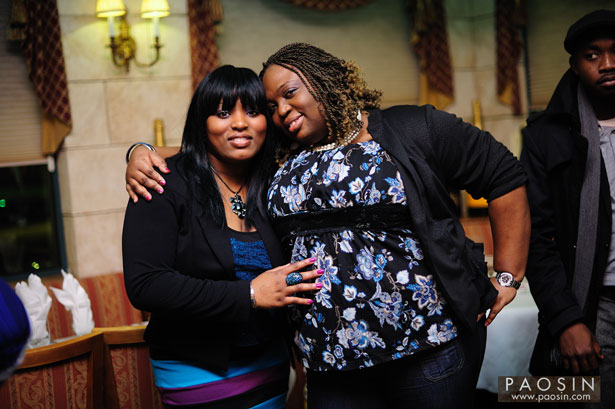 Me and Ibukun.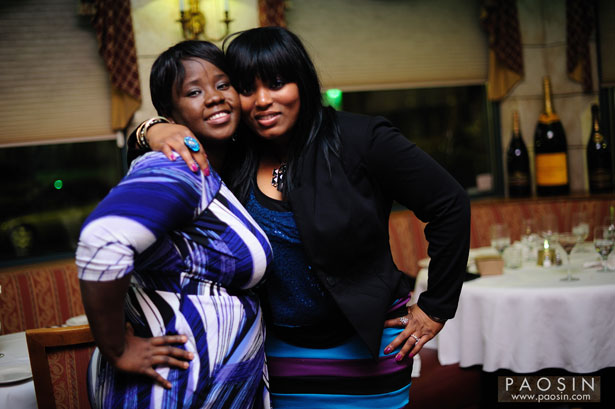 Deola and me.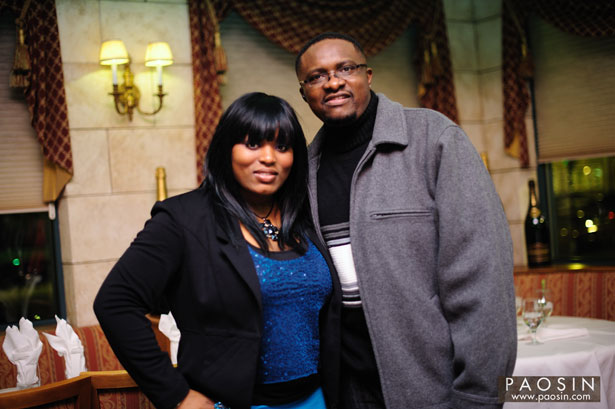 Me and Kayode.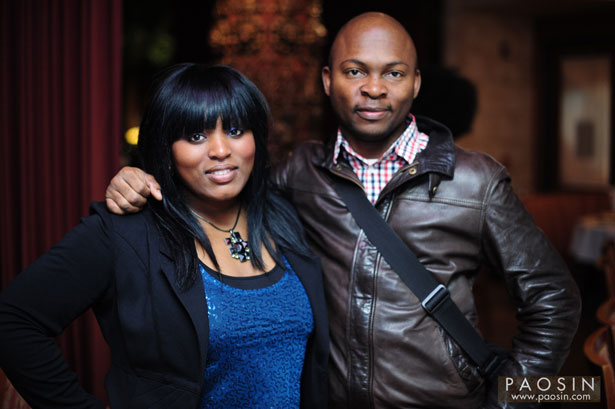 Me and my one and only photographer, PaOsin. He came through for me as usual. Lovvvvve my pictures!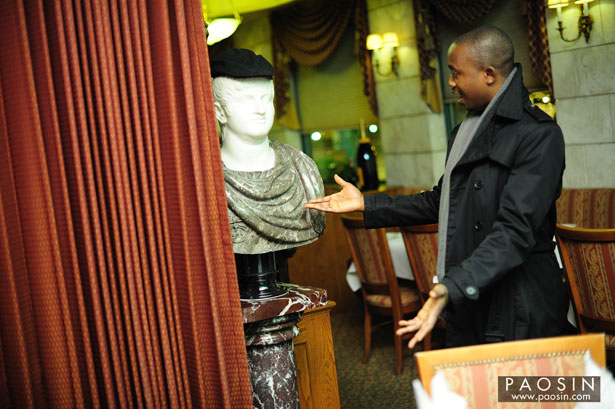 I'm gonna call Ayo and ask him what the heck he was doing putting his hat on that statue and talking to it. I'd also like to know what the statue said back to him.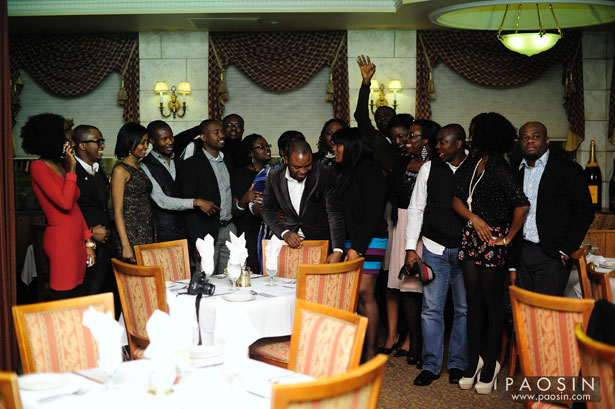 A failed attempt at taking a group picture.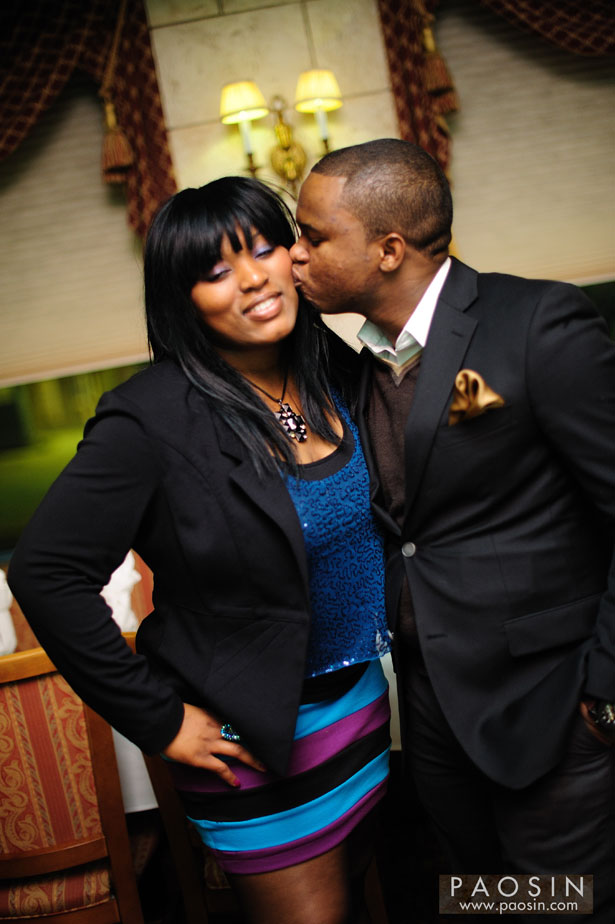 And I have no idea who that is. Or why he's kissing me. I clearly hated every moment of it.
Pictures by PaOsin.
Hair by Marci. I'll tell you more about her later.
The End.