The title of this post probably doesn't make your eyes widen with excitement, and that's normal, especially if you are a woman. There are really four interesting things about this latest discovery in the women's panties world.
1.  This average of 34 panties is three times what it was in 1999.
2.  58% of women say that big, white knickers are their favorite. My mom and grand mom are the only women I can think of who like white knickers.
3.  Many women have admitted that reading books like Fifty Shades of Grey has influenced their decision in owning special-occasion panties. I don't own one single special-occasion panty. I need to read this book already.
4.  In true Verastic fashion, I did the only plausible thing I could think: I counted and took a picture of all my panties. For your viewing pleasure, of course. You'll thank me later.
Continue to see.
Turns out I have a total of 41 panties, and they include all sorts: boy shorts, g-strings, lace, low rise, bikini, thongs, hipsters, and whatever else is in there.   I'm not sure exactly what to do with this information, or how to feel about it. Nonetheless, I have used three of the panties to send you a special message. Enjoy.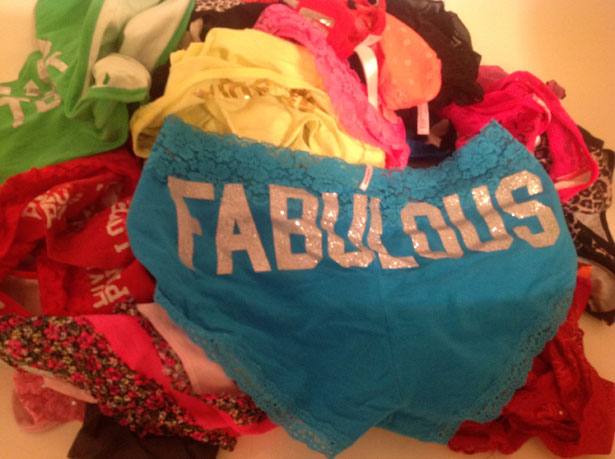 Fabulous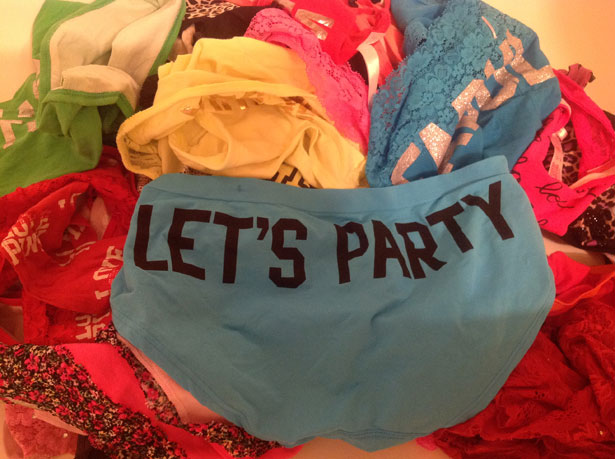 Let's Party.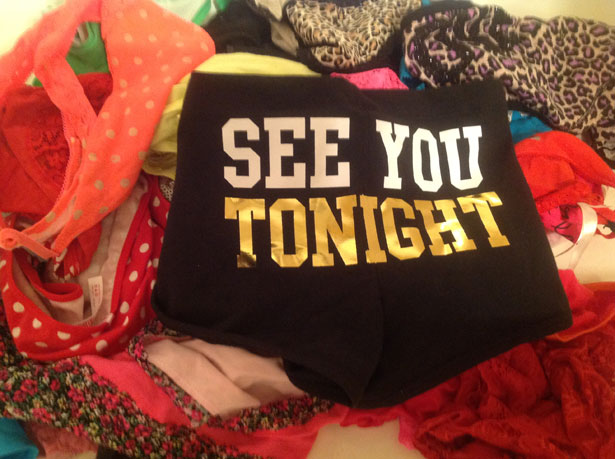 See You Tonight.
My 41 panties? Fabulous! What do I wanna do about it? Let's Party! When?? See You Tonight.
How many panties (or boxers/briefs/boxer-briefs) do you own?
P.S. That fabulous panty is one of the few ones that leave glitter on my face and Igwe's face. I'm not gonna be buying glitter panties any time soon.
[Source]