Are you stressed? Me, too. Between Verastic, Igwe's project (which I will tell you about later), and life in general, I am  practically steaming from my ears. Not enough sleep. Not enough rest. Every day, there is something that has to get done urgently. So when neuro Bliss said I should try their  beverage that would make me feel better, I thought, why the heck not? So what exactly is neuro Bliss?
neuro BLISS is a delicious tropical citrus lychee flavored drink designed to reduce stress and relax the mind.
It contains chamomile and a powerful blend of vitamins, minerals and antioxidants including L-theanine, an amino acid found in green tea which has been found to reduce stress, produce relaxation and enhance focus.
This combination provides a calming effect and promotes a positive outlook by reducing stress levels, improving memory and attention and supporting the brain, resulting in the ability to concentrate on one's goals – not the pressure.
So you know what I did? I popped myself a bottle, drank it like a bottle of expensive wine, relaxed some more, and then, did what I needed most: curled in my bed and slept.
See that smiley face? That's me blushing for neuro Bliss. There is something else you need to know about neuro Bliss and the case study they did. The study (of more than 1,200 people) revealed that
Nearly 50 percent of Americans spend at least half their daily lives stressed out.
The cure for stress varies, with 89 percent agreeing that a night out on the town does little for stress relief.
More than half admit a vacation is what they need the most, while a quarter of the respondents say personal time would help treat the stress.
And there's more information about stress on this infographic below: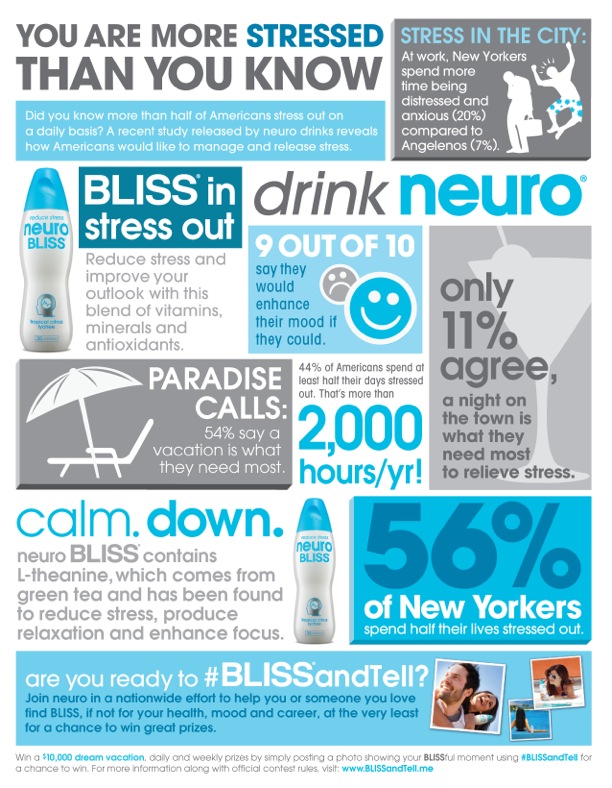 neuro Bliss is currently running a weekly contest and giveaway, and I highly suggest that you take part in it for a chance to win a $10,000 dream vacation. Enter HERE. And for your buying pleasure, here's a coupon to make buying neuro Bliss even more stress free.
I saved the best for last: my blissful moment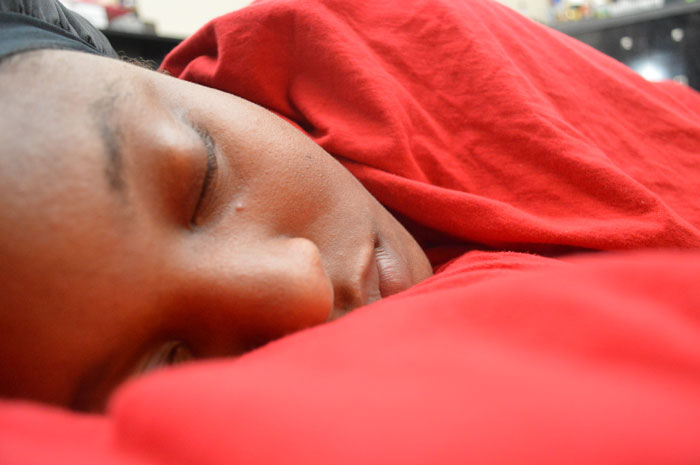 I was selected for this opportunity as a member of Clever Girls Collective and the content and opinions expressed here are all my own.