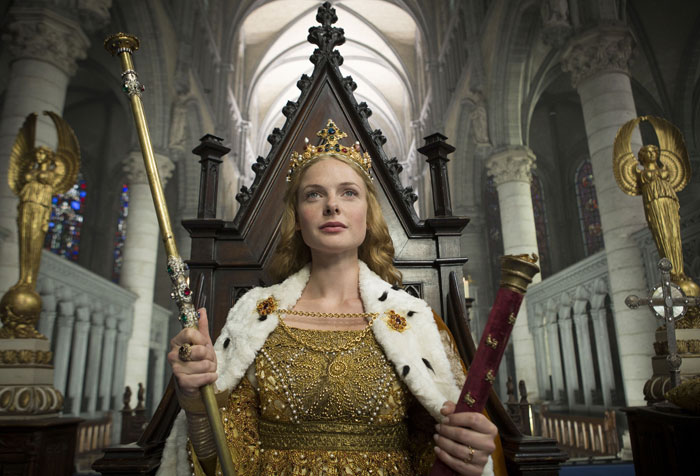 Last week Saturday, premium cable network, Starz premiered a new mini series, The White Queen. On the day of the premiere, I watched that first episode three times — consecutively. Yes, I liked it that much. The show is set in the medieval times – a couple years before I was born. And like just about everything on premium cable TV, there is a lot of nudity. A. Lot. Of. Nudity. In the first episode alone, I think I saw Elizabeth and King Edward have sex three or four times.
King Edward "stole" the throne by sending the current witless King into exile. He then secretly married Elizabeth, a widow with two sons. The marriage isn't popular because King Edward and Elizabeth are from two feuding houses: House York (where King Edward is from) and House Lancaster (where Elizabeth is from). But the show isn't really about King Edward. It's actually about three very powerful women, Queen Elizabeth included. That's pretty much all the summary I have to give you. Oh, and the show is based on the novels by Philippa Gregory.
I'm looking forward to the new episode later tonight (although I won't be able to watch it live because I will be MCing a birthday party in Laurel, Maryland.
The one thing I have figured out – thanks to this show – is what I want my Queen name to be. What? Everyone has one, too right?
It's Queen Sophia IV (Queen Sophia The Fourth). Why Sophia? Because it sounds like what my parents would have named me if I was royalty.  And why fourth? It just sounds cool.
Moving forward, you may now refer to me as Your Grace, Queen Sophia IV
😀