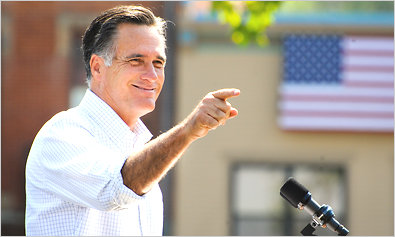 Well, this is shocking. You mean to tell me that Mitt Romney and all his thirty-seven personalities might have a secret? What could it be? That he's an alien from out of space, is Thor's first cousin and Superman's nephew? Or maybe that he's not Mitt Romney, but actually err .. MITT ROMNEY? Well, we don't know what it is yet, but maybe we'll find out soon. Maybe we won't.
According to TMZ, "The Boston Globe is going to court tomorrow, reportedly to ask a judge to unseal the sworn testimony of Mitt Romney in a confidential matter in family court. 
Gloria Allred – who insinuated she might have a bombshell that could affect the presidential election — has a client who is somehow involved in the case and who wants to go on the record.  
We're told the Globe will ask the judge both to unseal Romney's testimony and lift the gag order imposed on everyone involved in the case. 
As for what the case involves … it's a secret … and Gloria's not spillin' the beans. But we do know the court in question handles lots of sensitive family law matters, including those involving high profile people."
Family court, huh? Wonder what this could be about. I have a few ideas, but I don't want to be accosted for defaming the name of the presidential hopeful. Believe it or not, but there are certain things that I actually will not say. I know. Weird, huh? I'll keep you posted when if it ever comes out.
Sources: Picture from NY Times | Story from TMZ