True story.
My coworker at my former job is a lesbian, and she wants me. Or let me say, she wanted me and still wants me. But I only just found out. I was speaking to another former coworker and we happened to be speaking about this lesbian coworker. Let's call the lesbian coworker Tina because her name starts with a T.
When we worked together, I did not know she was a lesbian. She was never the girly girl type, but that doesn't mean much these days. We were never really close, and I did not go around discussing my personal life with my coworkers unless we were close. Some coworkers did not even know my marital status.
So, back to Tina. Her dressing style was more masculine, but I did not assume anything because these days, you cannot even assume that a person who looks, acts, walks, and talks like a female is a female, so yeah, I could not really care less what Tina was.
Then my other former coworker – let's call her Anita – decided to spill the tea last week. "You know Tina likes you." She said it so casually like she was merely telling me that the weather forecast was calling for snow.
Huh?
She repeated it, "Yeah, she likes you. But I told her you only do poles, not holes."
I must have still looked very confused because she then asked, "You do only do poles, not holes, right?" She asked, looking for verbal confirmation.
Stuttering (because I was still imagining the poles versus holes thing), I said, "Well, yeah, of course, if that's how you want to put it."
"You're straight." She said. Although it sounded more like a question.
"Yes, Ms. Anita, I'm very straight," I said, this time with authority.
"Well, good. I told her that, but she said you were very good-looking, and she could flip you over like a biscuit."
Ehn? Me, Vera? Flip me over like a common biscuit? Me? Sweet Potatoes of Verastic, where are you people oh? Are you just going to sit there and let a woman flip me over like that? Men of Verastic, should you not be fighting and clamoring to flip me over instead? I know I've been fighting for gender equality, but the thing no reach this side oh. When it comes to flipping Vera over, it is not an equal opportunity something between men and women biko.
Now I was laughing hysterically. I mean, no one has ever threatened to flip me over like a biscuit. Also, I don't know if Tina was planning on flipping me over metaphorically (flipping me from straight to gay) or if she was talking about flipping me over literally. The latter sounds better by the way, but I'm thinking she meant the former.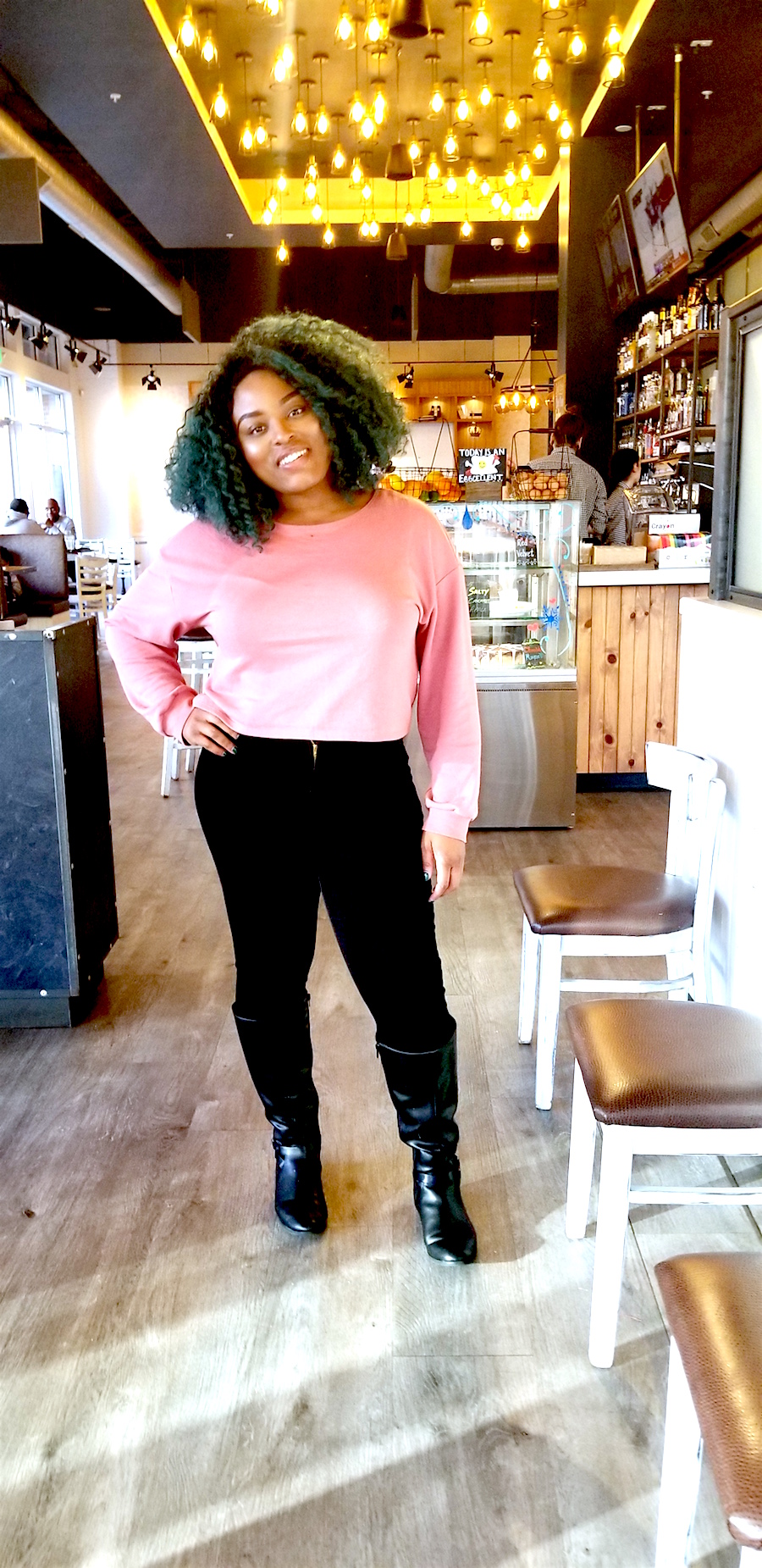 I told Anita that I did not even know that Tina was gay, and Anita was looking at me like I was crazy because it was obvious, she said. I no longer work with either one of these ladies (both African-Americans), but in retrospect, I'm glad that I no longer work with Tina because I wonder if it would have been awkward working with someone who wants to flip you over like a biscuit when you are not ready to reciprocate the want.
I want to say that this is my first encounter with having a woman wanting me like that, but I'm wondering if it has happened before and if I wrote about it. I'm too lazy to go searching for that story, so I'm taking this in like it's the first time. And I don't know why the knowledge that a lesbian wants to flip me over like a biscuit is so exciting to me.
Well, I suppose that I know why it's exciting. First of all, flipping me over, hello, yes, please. Secondly, being wanted by a woman is just a new type of excitement. I think I walked away from Anita with a little more pep in my step – you know, as someone who is wanted by a woman – a chic magnet, if I do say so myself. I'm flattered. It means I got it – even for a woman. Ha!
Now, if Vera were not a loyal "Christian mother," I would have asked for Tina's contacts and gone to experiment what it's like to be flipped over like a biscuit, and I would have been doing it for you, my female Sweet Potatoes. Let's say that I would have been taking one for the team, ka udo we di kwa (for the sake of peace). But alas, I like men Jesus too much.
If I must be flipped over like a cookie – and I demand to be – then it must be by a man. A tall, bearded man with long fingers, a big vocabulary, and twins in his genes. If you're looking for me, I'll be over here imagining myself being flipped over by this man.
Praise the Lord, somebody!