First of, I want to apologize to you for my delay in responding to comments. I am terribly sorry. I don't like responding to new comments when I have old ones that I have not responded to. I literally do first-come-first-serve when it comes to replying comments. But I will get to them, I promise.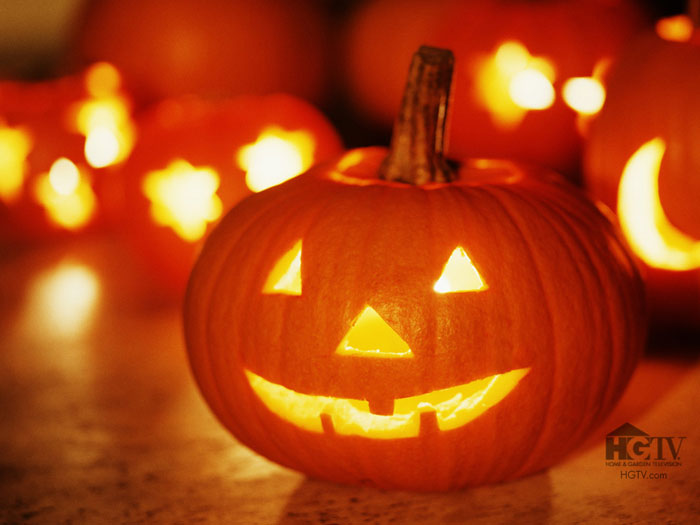 Now, on to Halloween. I have been living in America for 13 years now, and I am still yet to celebrate Halloween. When I first came (I was in high school then), I believed it was absolutely demonic. Why else would someone decide to dress as the devil and go outside at night? It was demonic, and there was no changing my mind.
Now that I'm older, I'm torn. I still don't celebrate Halloween, and I still have absolutely no intention of celebrating it (for now). I have read many things about the history of Halloween, and the most memorable one is the one that claims that Halloween was created for people to protect themselves from the roaming spirits of the dead. It was believed that on October 31st, the realm of the living and the realm of the dead would overlap, and that roaming spirits of the dead would all come out and would torture any living soul they found. In order not to die, the living people would dress like the spirits, in order to camouflage and not get killed. It is for this reason that Halloween costumes and decors are usually scary. I remember reading this in a black and orange pamphlet that my aunt – who, by the way, used to attend Deeper Life Church (you know what that means already) – gave to me.
I don't know how true this story is, but if it is true, then I have to ask myself, do I want to take part in a celebration of the living dead? No. Do I want my children to take part in the celebration of the living dead? No. And then I have to wonder, even if this was what Halloween was all about back then, is that what it's still about today? Halloween, just like Christmas, has been commercialized. These days, it seems to be more about the costumes and candy than anything else. It seems harmless. Or maybe that's what the devil wants us to think. Yes, I have a conspiracy theory against the devil. Nothing good comes from him, and this part is not a conspiracy theory.
The other Halloween history is that November 1st was marked as All Hallows Day (All Saints' Day), which was a day to celebrate our dearly departed saints. The night before – the eve – was Hallow's Day, which became Halloween. The word, Halloween, is of Christian background, and literally translates to 'Holy Evening.' Now that I think about it, don't we celebrate All Saints' Day in the Catholic church?
So, is Halloween Christian? Or is it Pagan? I still don't know. As my friends and I get older, more and more we have these conversations – not about us, but about our born and unborn children: would we let them participate in Halloween? Would I let my children go out trick or treating? Would I let my children buy costumes (not the scary ones)? I honestly do not know.
What I know for sure right now is that I, Vera Ezimora, would absolutely love to attend a costume party – but not a Halloween party. I do not care to see scary people dressed as zombies and vampires. This is of no interest to me or my peace. But a costume party that is not related to Halloween, I will do that. What I also know for sure right now is that too many things in life are becoming grey and blurry, to the point that it's difficult telling if it's good or if it's bad.
I'm curious about you. Do you (or would you) let your children participate in Halloween celebrations?