Last week, I drove to Washington D.C. for the XFINITY Moms event hosted by Comcast. Six months ago, I was not a mommy yet, so I probably would not have been invited to this event. Long before I had Ada Verastic, Igwe and I used to talk about technology and how things are so different with babies/children these days. Would the new children be flying cars, instead of driving them? We'd wonder. Igwe often makes fun of the fact that when he was growing up, he was too broke to even have a real ball to play with. He and his friends used stones as footballs (soccer balls). While I did not grow up broke like Igwe, I definitely did not have tablets and phones at my disposal. There weren't even tablets and cell phones!
Ada Verastic is only six months old, and before she was born, I already decided that my iPad would be hers. I have not used the iPad in so long, and I don't even know where it is right now. When I grew up, my toys were doll babies and kitchen sets, and my favorite thing to do was play pretend where I poured sand in my play pot and pretended to be cooking rice.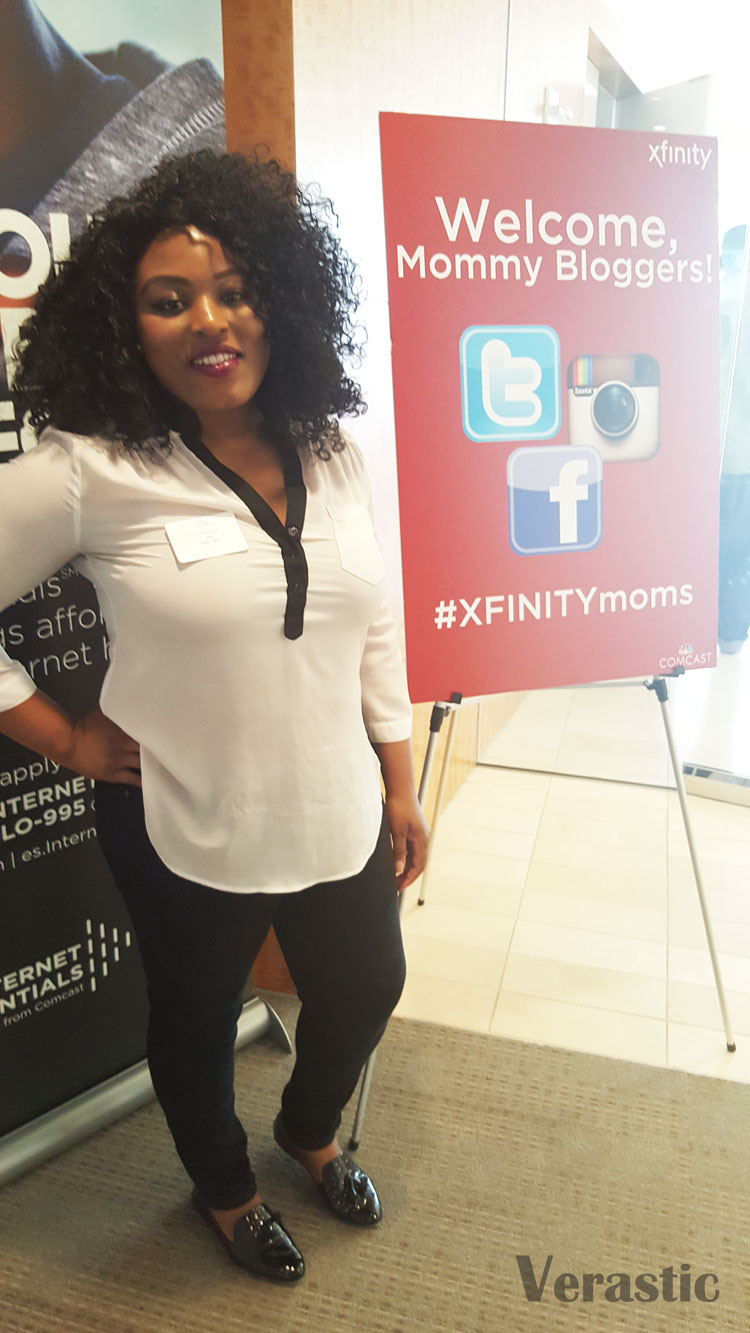 But things are so different now. And that was the point of this event at the Comcast office. I am already an XFINITY user, and I already have the X1 box, so that was not a surprise for me. What was a surprise for me, however, is how hard XFINITY is working to give parents more control over what their children are doing and watching on TV.
My cousin is fourteen now, but when he was younger, all we had to do was put a pin number into the TV. Today, things are much different, and as parents, we have to always be one step ahead of these little humans. So, in comes XFINITY to make it easier for us, to put the power into our hands.
Did you know that XFINITY has apps to help you do just about everything, including control your TV? And although we have the XFINITY remote control that comes with the X1 box, ours is not the voice control one. Now, typically, I am usually not interested in anything that's voice control because I have an accent and I don't feel like spending my day shouting at the gadget, but seeing our instructor just talk to the remote like that, I want one! It's like having a pet without all the work involved.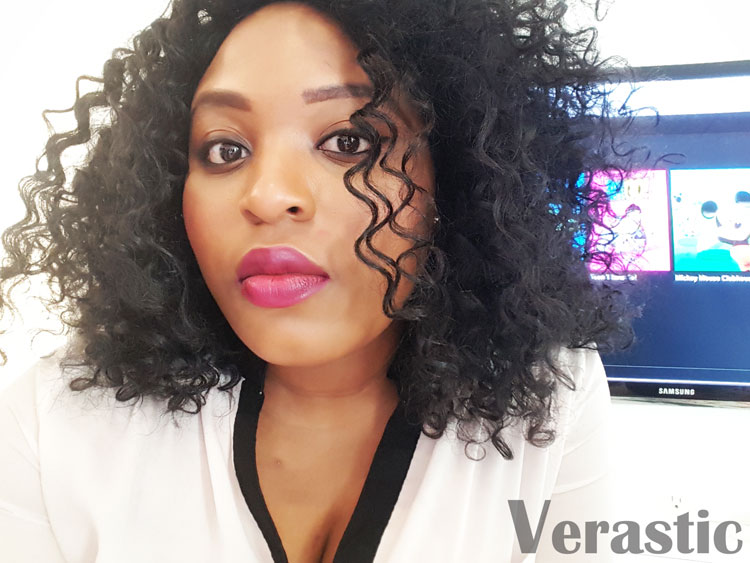 The X1 box will make anyone look like a genius because of the things you can do with it. It has a kid section (Kid Zone) and while your children are watching Kid Zone, you can set it up in a way where they cannot leave Kid Zone. Boom! Ada Verastic, there's a lot in your future. And for the adults (you know, me), the DVR now has more space AND is cloud-based. I could start watching a show in the living room and finish it in the bedroom (without having to forward it). Also, whatever I record on DVR is available on all the boxes. Score!
XFINITY Home, security for homes is so comprehensive. I mean, the things it can do! One thing I love about the security system is that XFINITY has taken its time to make this so personal to the user. You can customize it whichever way fits your life best. For example, if Ada Verastic were a student now, I could set up my XFINITY Home to text me if Ada Verastic does not walk into the house by [insert random time].
Most of us know what apps are and how easy they can make life. Well, the XFINITY app does not disappoint. You can set your DVR, you can control your TV, you can download your recorded shows, and so much more. I keep talking about the DVR because I usually don't have time to sit down and watch live TV, but thanks to the DVR, I can get to it whenever I can.
XFINITY definitely gave me a lot to think about and plan for. I know that as a parent, I cannot control everything in Ada Verastic's life, but as much as I can, I want to guide her the right way. If XFINITY can help me get there, then I'm in.
Because I love you – Sweet Potatoes – so much, I took my time to record a video for you, so you can feel like you were right there with me.  Please SUBSCRIBE and SHARE. If you have questions, leave them in the comment section, and I'll get back to you.
P.S. Comcast gifted us all with Samsung Galaxy tablets, and as soon as I came home, Igwe said, "Yay! My tablet is here." Huh???? His tablet?!