So, we're back from our trip to Austin, Texas! It was my first time traveling with an infant, and boy, have I learned some lessons! I'll blog about this next time, but for now, let me tell you about our travel. We left on Friday, January 29th and came back on Sunday, January 31st. It was on Thursday night that I looked at my email closely and almost lost it: our flight was at 6:40 AM. What the heck was I thinking when I booked this flight???
First, I didn't go to be till past 1 AM. Then I woke up at 4:00 AM to start getting ready. By the time I took a shower, pumped, washed my pumping tools, packed my pumping tools and everything, we did not leave the house till 5:45 AM. There were only two people checking luggage in at the Southwest Airlines counter, and they refused to check my luggage in because I was late, and they believed I would miss my flight. So I had to go through the security gate with my heavy luggage, Ada Verastic's diaper bag on my back, and Ada Verastic in her car seat. I thought I'd lose my limbs.
By the time I got to the gate (almost 7:00 AM), my flight was long gone. Thankfully, Southwest put me on standby for the next flight, which was at 9:40 AM. I cried. I knew before I reached my gate that my flight was gone anyway, but I was just frustrated to have carried all my load for so long. God heard me and sent me this nice Sudanese lady who was an airport worker. She helped me by putting Ada Verastic's car seat on a wheel chair and attaching the luggage to the arm of the wheelchair, so all I had to carry was my bag and Ada Verastic's diaper bag on my back. The picture below is of me while I was waiting for the next flight.
Three hours later, we finally got to Austin. Uju took us to a restaurant whose name I cannot remember. I had yummy fajitas. Uju ordered me a cocktail whose name I also cannot remember. I only drank about 1/10th of it because I'm breastfeeding and have no desire to see Ada Verastic drunk. Ha!
Saturday and Sunday, we hung out at the Lady Bird Lake and then went to visit family (and church was on Sunday). The entire time I was in Austin, I only changed one diaper because Uju was taking her role as Mom-In-Charge very seriously. If Ada Verastic could talk, she would have thanked Uju for the love she showered on her.
You know all those little clothes of Ada Verastic that I packed? Well, she didn't wear anyone. Uju bought her all these clothes and was all too happy to change her. It's unclear to me right now if Uju thought Ada Verastic was a human baby or a doll baby. In fact, I'm leaning toward doll baby because she even affectionately called her, "Doll."
In church, Ada Verastic had an explosive poop that was two seconds away from seeping out of the diaper and into her beautiful tulle dress, if Uju had not run to the bathroom to do some damage control. Oh, and we ate the spiciest abacha ever on Saturday night. How could I forget to mention that on Friday, I ate some nkwobi. Haven't had nkwobi for at least 15 years. It was so good, and I wanted more, but the nkwobi came from Houston, and as much as I wanted more, I did not really want to drive to Houston (not that Uju was going to go anyway). I hear that Houston has a big Nigerian population. Some other day, Houston!
Coming back to Maryland, our flight was at 5:30 PM. Uju said the airport was only about 10 minutes away, so she said we should leave at 4:00 PM, and she also said that the Austin airport was never busy like the Baltimore one I came from. We ended up leaving the house at 4:10 PM because Small Madam had to drink her milk at the last minute. Sure, it didn't take too long to get to the airport, but the line to go through security had no end. I had to beg my way to the front of the line.  And then, when I got there, the TSA official had to test my breast milk first. Ugh!!!
I was literally running through the airport with Ada Verastic strapped to my chest. I held her head close to my chest so it was not going all over the place. We made it at the tail end of boarding. On both flights, Ada Verastic was so good. She slept through the flight to Austin, and on the way back, she slept for part of it and then woke up later and was just looking around and dashing people smiles anyhow. She was a superstar on the plane.
Speaking of the plane, we met the nicest, sweetest flight attendant on our way back to Baltimore. Her name is Nicole and her hair was dark ruby red. She was so kind to us. She even stopped by later to ask about Ada Verastic and talk to her. So, Southwest, if you're reading, you need to give Nicole a bonus. We were on Flight 819 from Austin to Baltimore on January 31st.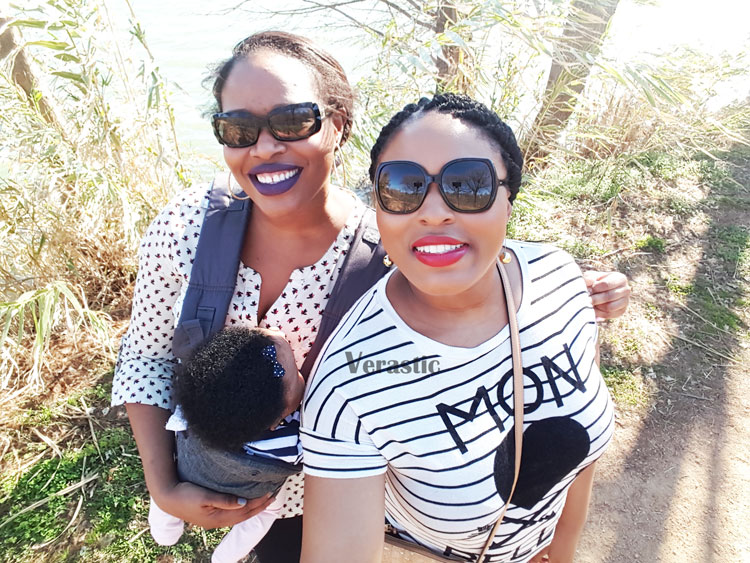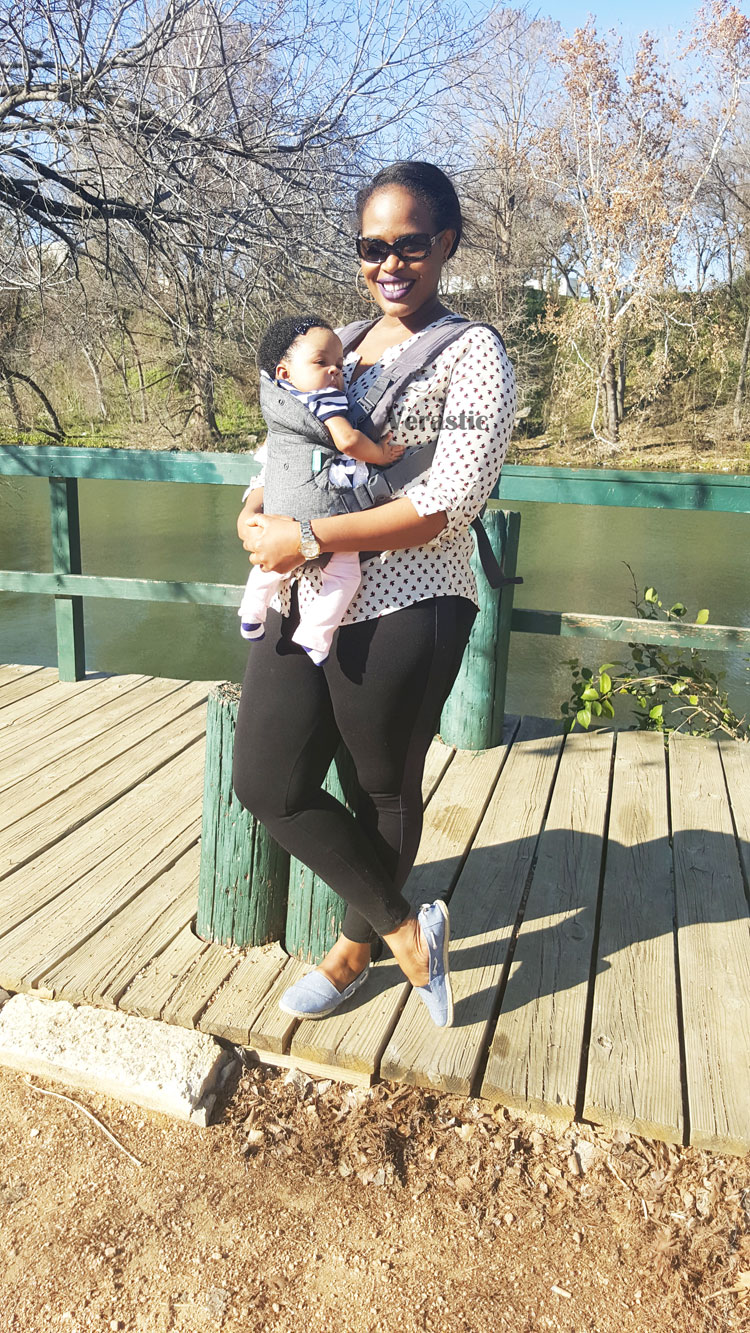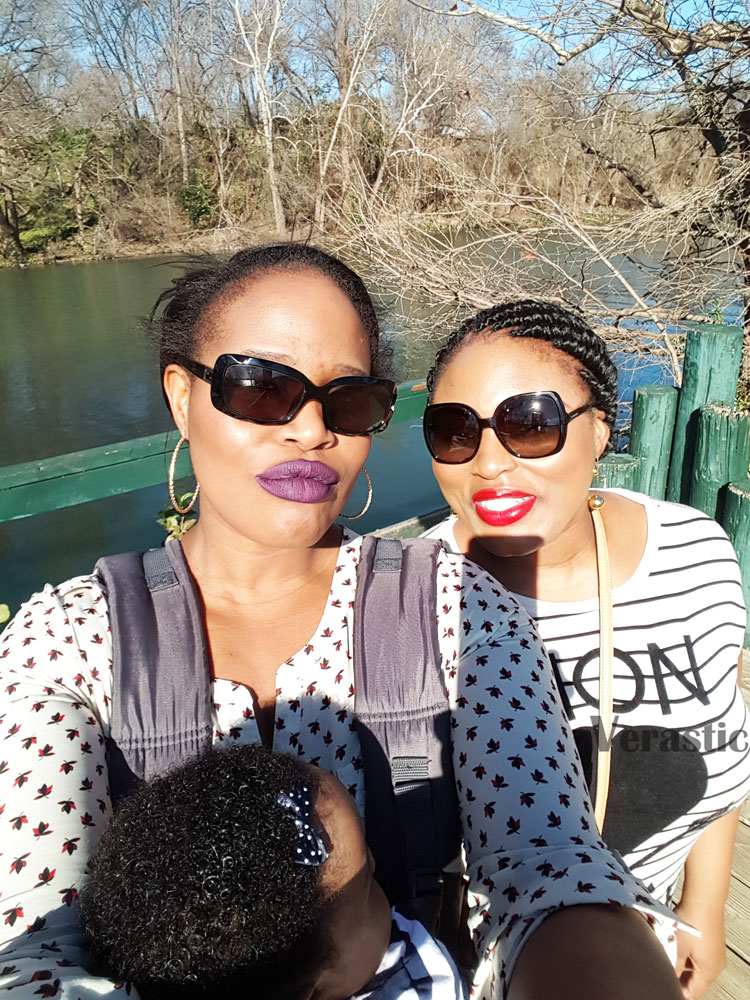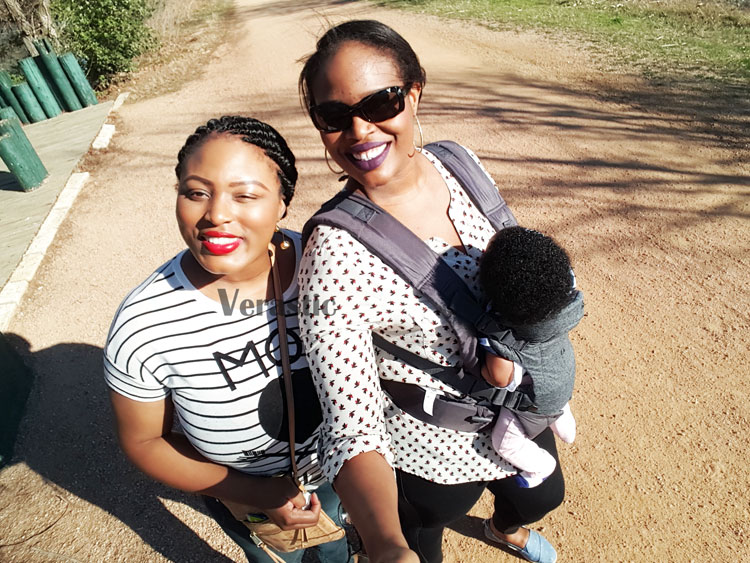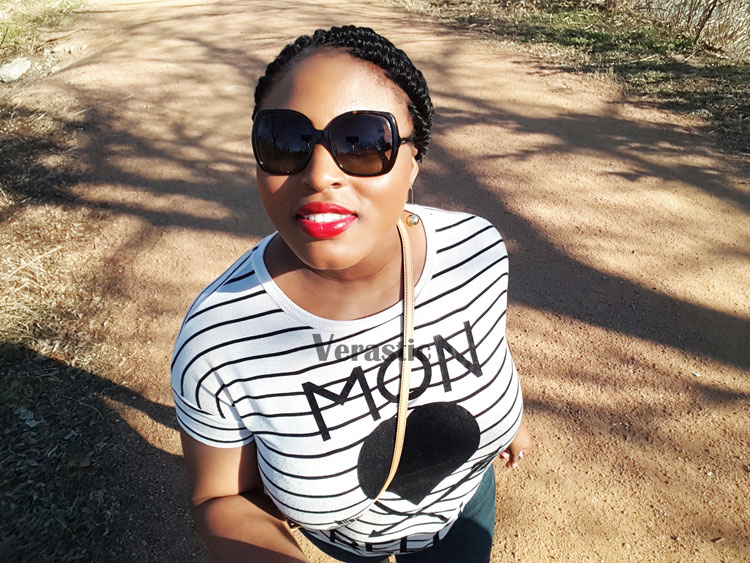 Well, that was my weekend. How was yours, Sweet Potatoes?