I remember toward the end of last year, I was desperate to enter 2018 already. For me, it was because 2017 had been quite a difficult year, but as of October 2017, I did not know that it was only going to get worse. And if someone had told me that the events that occurred last year would happen to me AND that I would emerge from the year stronger than when I entered it, I would have laughed hysterically because (1) things like that don't happen to me, and (2) there is no way something that traumatic would make anyone stronger. But look at me! I know I should be saying goodbye January, but hello January! You are tooooo mush!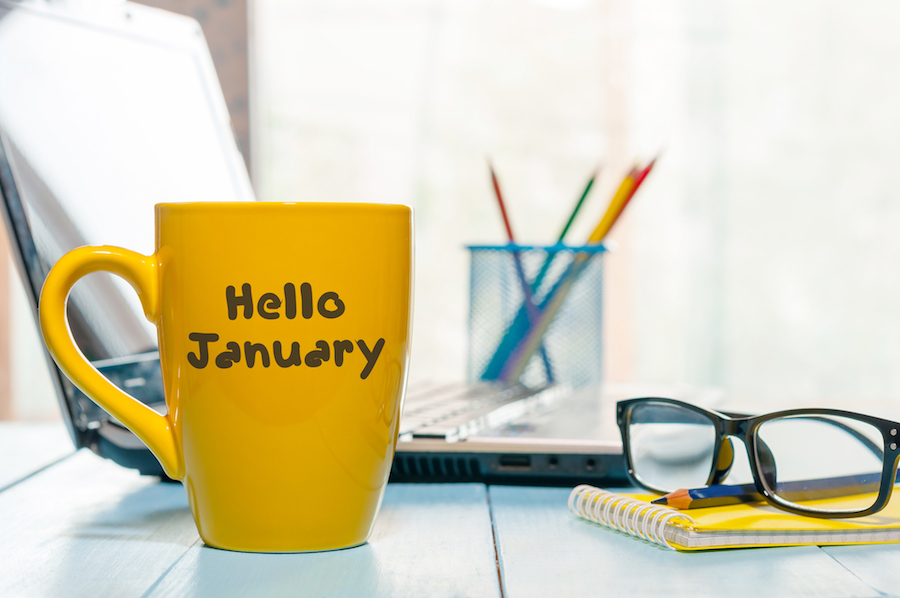 To say that I have been running from pillar to post in January would be a gross understatement. One moment, I couldn't wait to enter January, and now, it's the last day of January. I'm still standing. And if you're reading this, that means you are still standing too! So congratulations to us. We have tried. Odiro easy at all. [It is not easy at all].
This post isn't supposed to be an inspirational post, but if you are inspired, then I thank the Lord. Yesterday, while I drove and thought about life, it occurred to me that today is the last day of the month. And then I started thinking about all the challenges I had to face in January alone and the fact that I overcame every single one of them by God's grace, and it reminded me that I should really step on it and execute these dreams of mine.
The thing is that whether I make a move or not, the time will still pass anyway. I remember reading a quote that said (I'm paraphrasing) that one should never give up on a dream because of the amount of time it will take to accomplish it because the time will pass anyway. So I thought to myself, Vera, you need to do this already. Because whether you do it or not, the time will pass. And when that time comes, you will wish you had started today.
So I made some calls today. I solidified some plans that I had been sitting on forever, waiting for the good time to execute them, and the good time is yet to come. In fact, one could say that considering everything else I'm having to deal with right now, this might possibly be the worst time to do this. But I'm going to do it anyway. I'll tell you all about it once it's set.
That being said, January is a special month for me. It isn't just the beginning of the year for me, but also my birth month. Unfortunately, January is also the month I lost my favorite uncle on the planet. It's been 15 years since he died, but it doesn't feel like it. I still catch myself imagining life with him. I wonder what he would have looked like today
Whatever the case might be, I'm especially grateful for January. And I am especially, especially grateful for January 2018. I have grown so much. I almost feel like calling myself a woman (instead of a girl) and meaning it.
On this 31st day of January, I am giving myself a mighty pat on the back because I have done well. Well done, Vera. Jisi'ke, nne.
P.S. Did you read my last post about wanting to get to know you, Sweet Potatoes? If not, go read it!