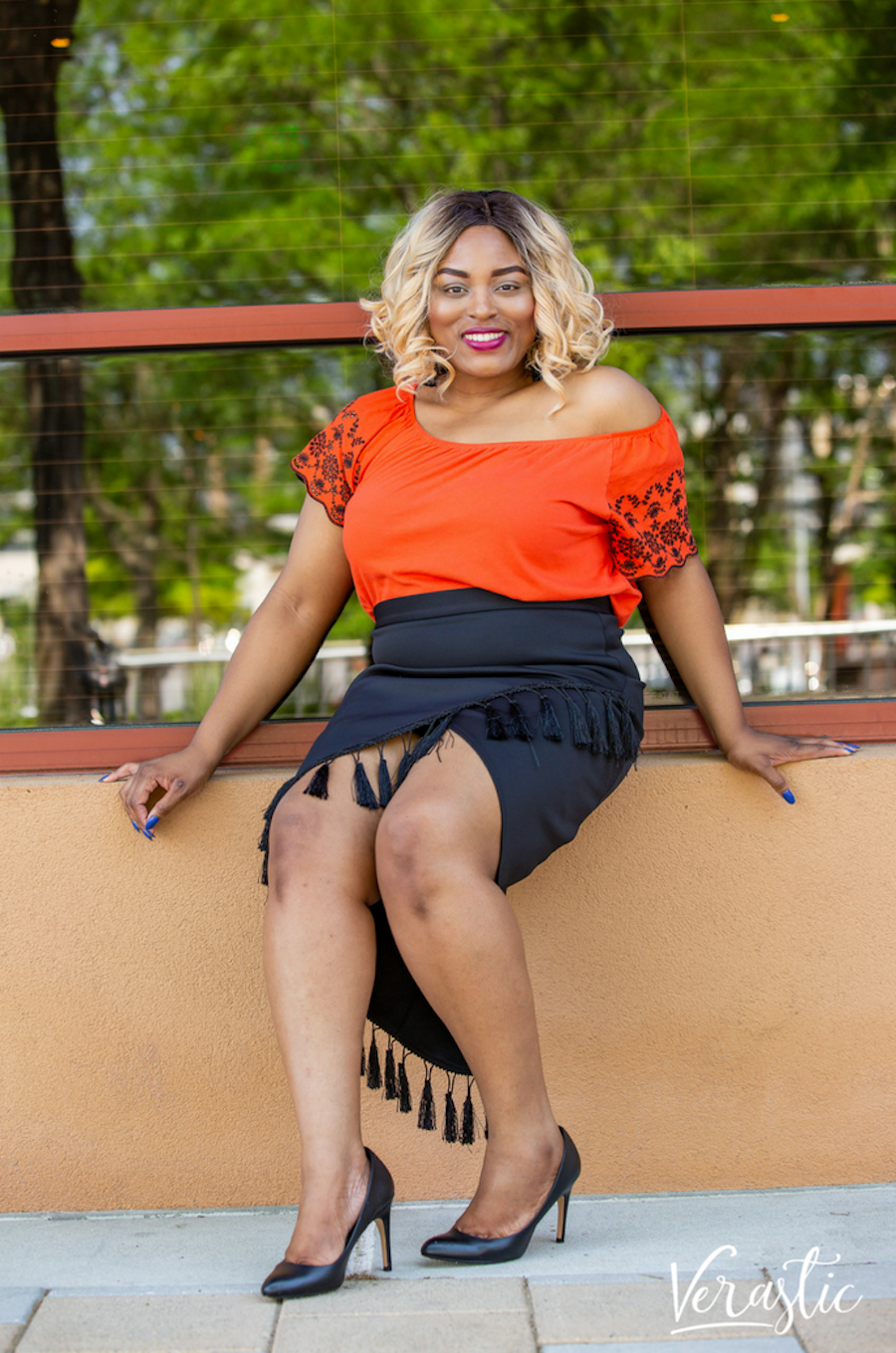 You guys, I really did buy this skirt for Jesus. But let me tell you how it happened.
Easter was coming, and I wanted to do something different. Normally, I'd never buy a new outfit for Christmas or Easter, but this time, I thought, why not, if not? In case you haven't noticed, I'm not a trendy person. I wear what I want when I want. So I wasn't looking for pastel colors for Easter. I just wanted something cute, and I had an image in my head. I wanted to wear something black and white.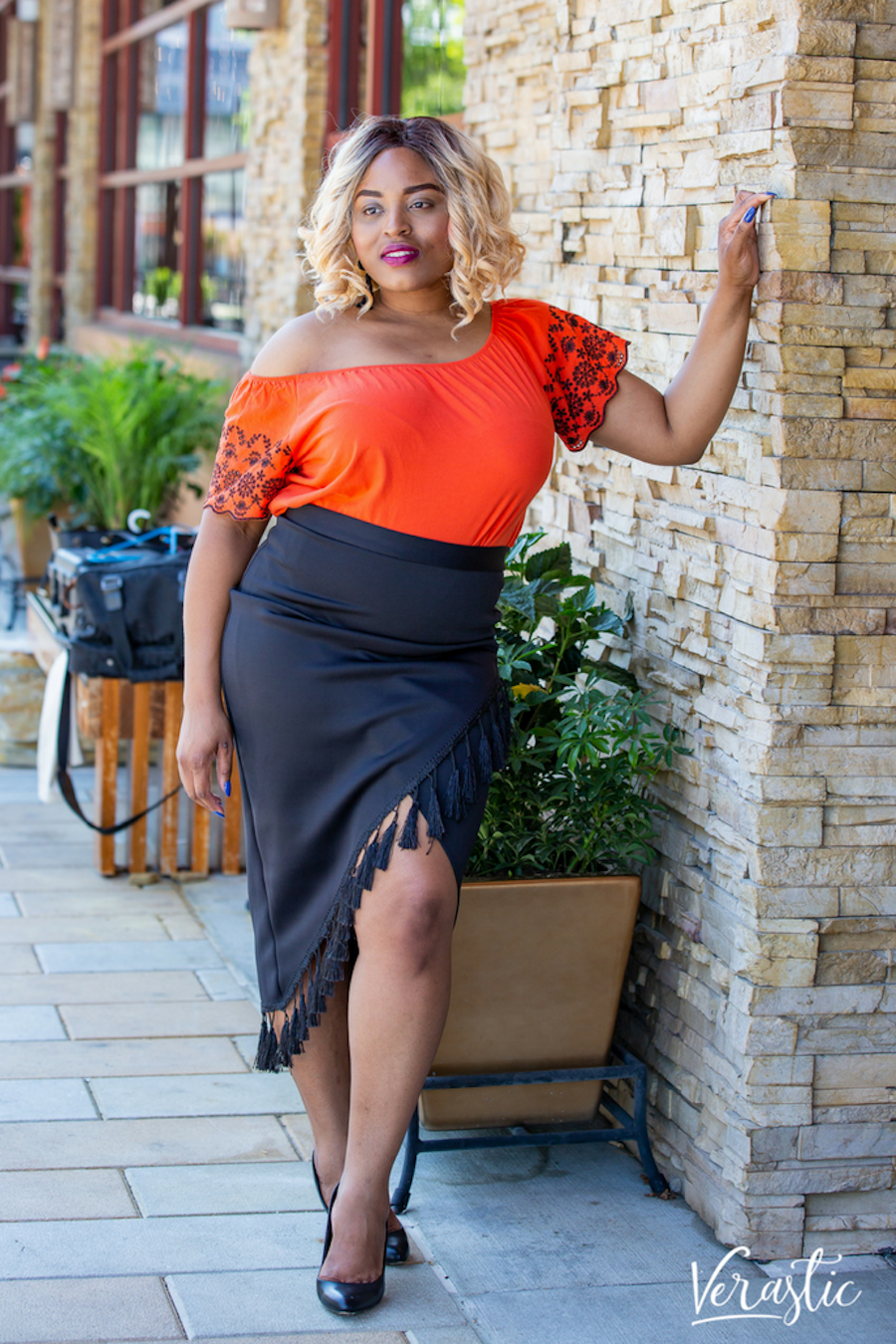 So, one day, I was on ASOS when I came across this hot skirt, and it was love at first sight. I love pencil skirts and the way they hug me; I love the scuba fabric, and hey, now, fringes! I showed it to a few friends (Kate, Courtney, and Toyin), and they all asked me who I was trying to seduce in church and who I was trying to catch. I labeled them as haters and heathens for not loving Jesus like me, and then, I went my merry way and ordered my skirt. I did not think the skirt was half as seductive as they made it seem.
I also ordered a white peplum top with a black tie/string around the neck, but I ended up not wearing it on Easter Sunday. Instead, I paired it with this top I got from H&M. The top is still hanging in my closet with the tags.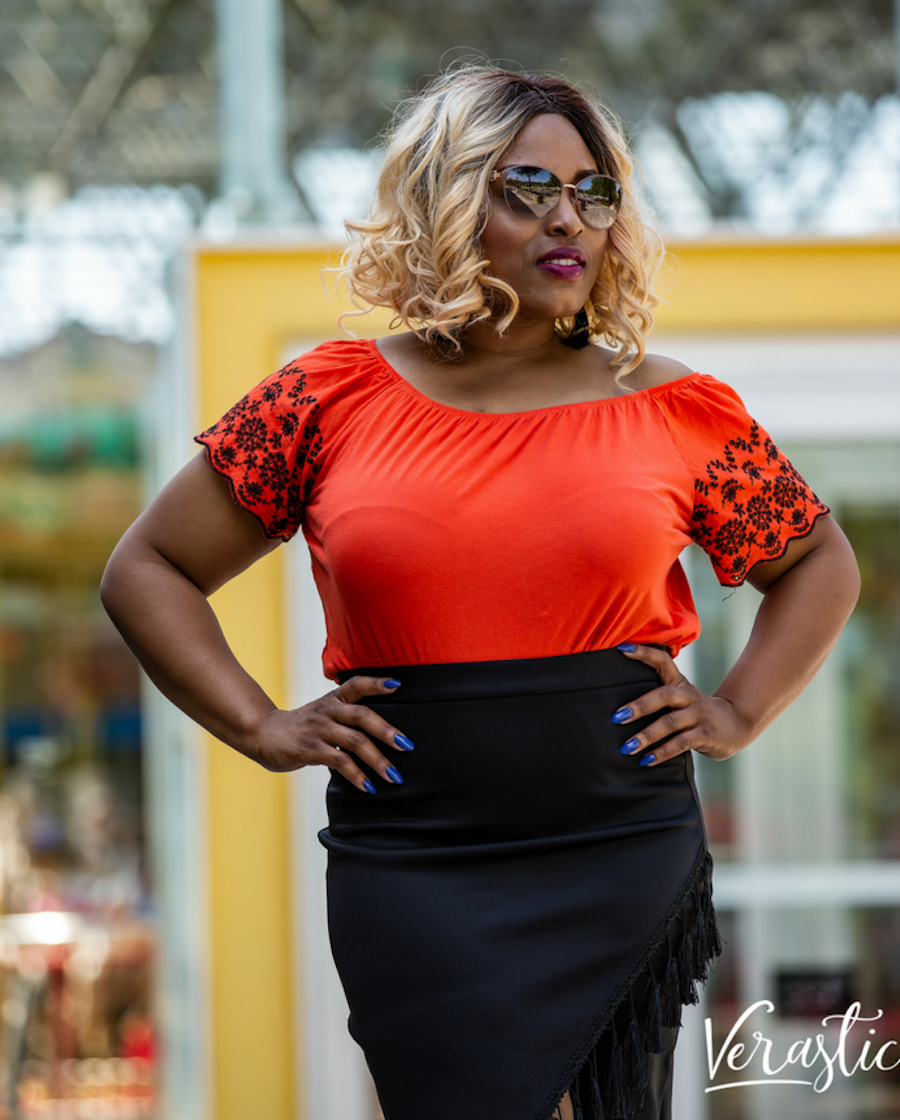 My people, I felt so freaking sexy in church that day ehn! You know sometimes you look so good that you feel your own self and you don't need anyone else to compliment you because you've got it and you know you've got it. Well, that was me on Easter Sunday. But honestly, I did it for Jesus. I wasn't going there to seduce anyone or "catch" anyone; I just wanted my confidence to rise with Christ.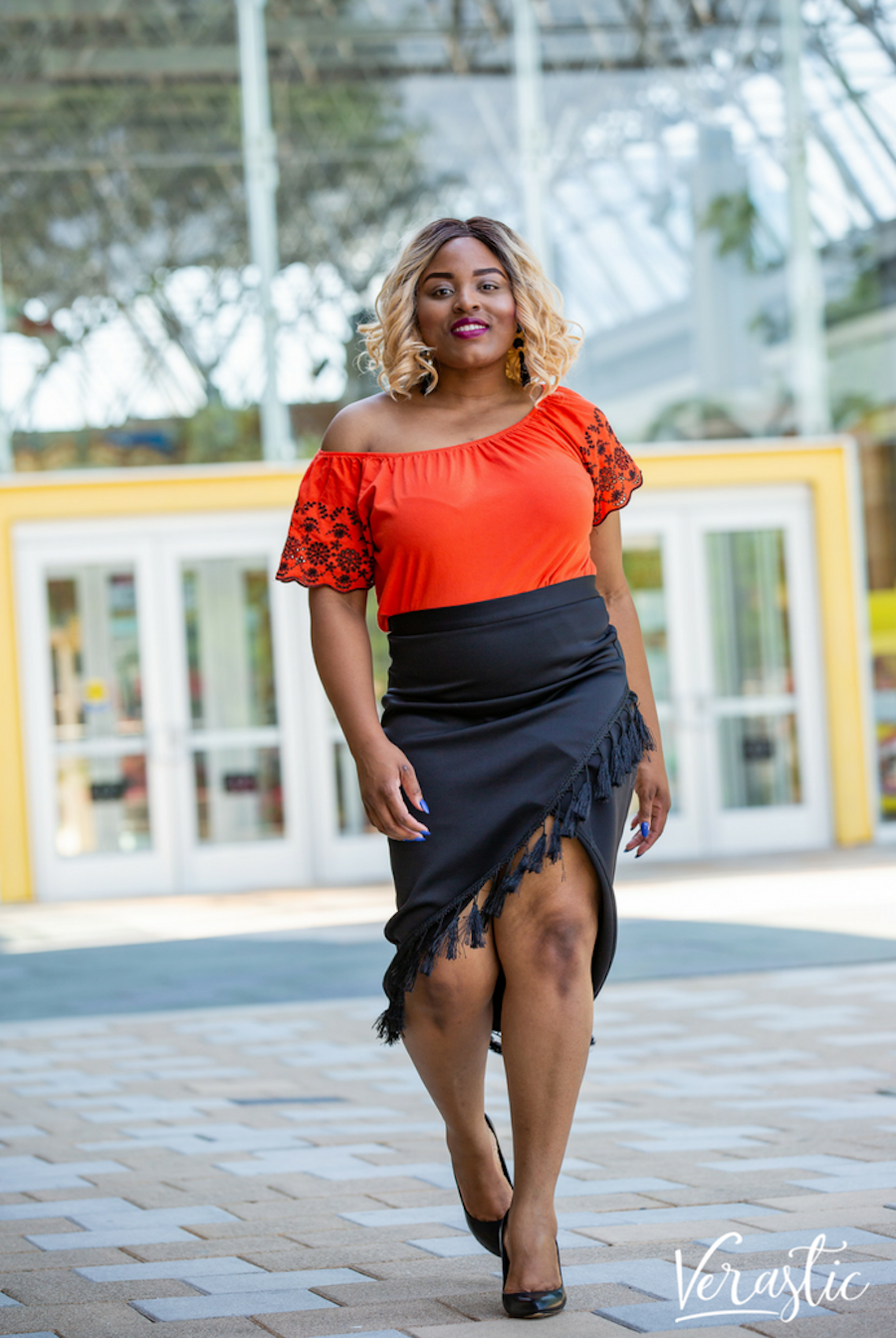 But here was the problem: I forgot the issue I usually have with fitted skirts. They ride up when I walk. So as I was walking in the hallway and down the aisle, my skirt was riding up, and the slit was going higher and higher (which is not how I planned on praising God that day), and I was having to tug and pull it. Even when I sat down, I had to cover my thighs with my bag because my skirt was trying to show all my business in the house of the Lord. My guest was entertained and amused.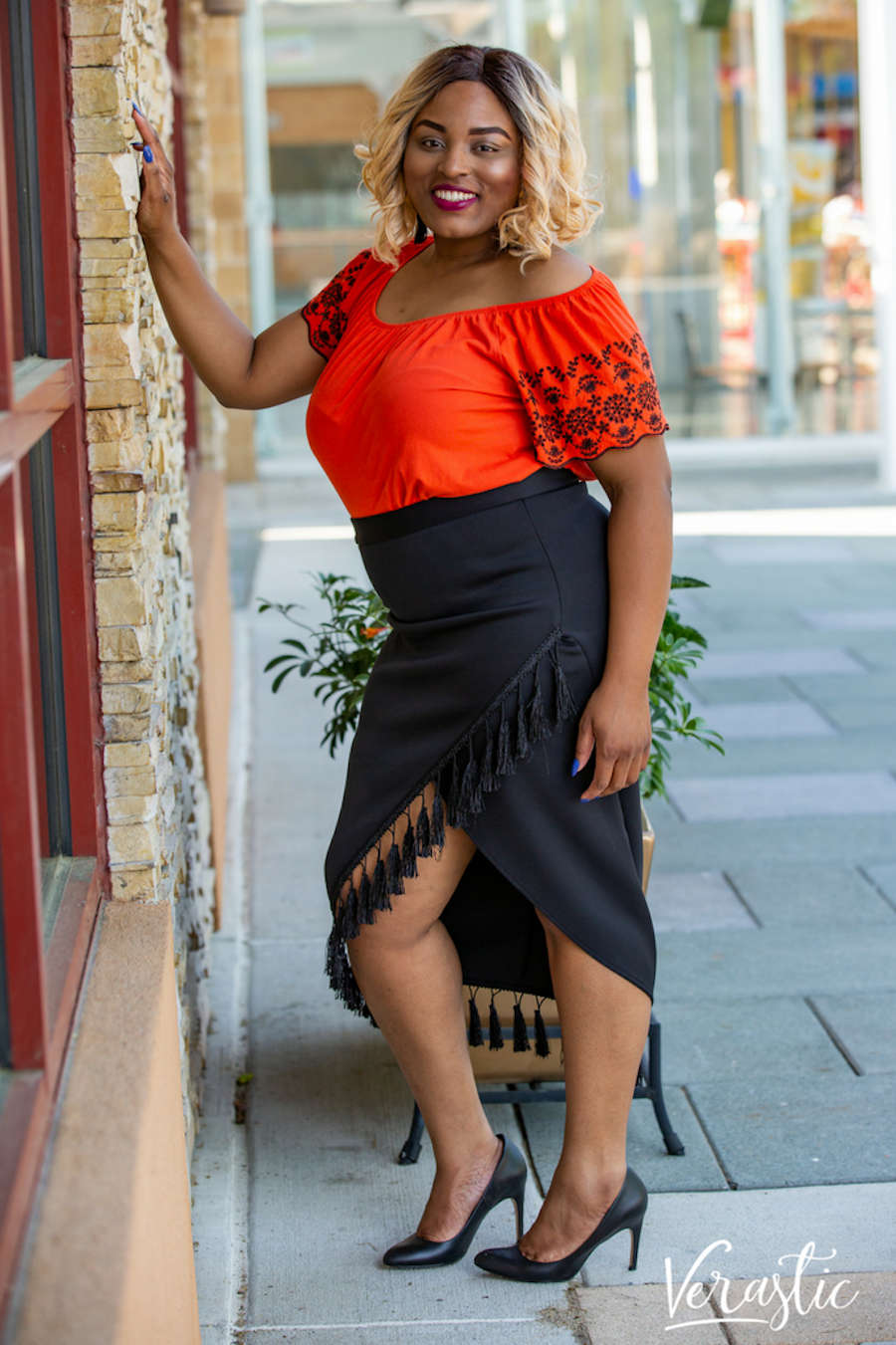 I wore the top differently on Easter Sunday. I didn't let it go off the shoulder at all. For this shoot, however, I let it go off one shoulder. I actually prefer it the way I wore it on Easter Sunday, although H&M promotes it as an off-shoulder top. I would have shared the picture of what I looked like on Easter Sunday, but I don't have any picture of me alone, and my guest is shy and ridiculously private. Side note about the earrings: I only bought them to make my order qualify for free shipping. So glad I did!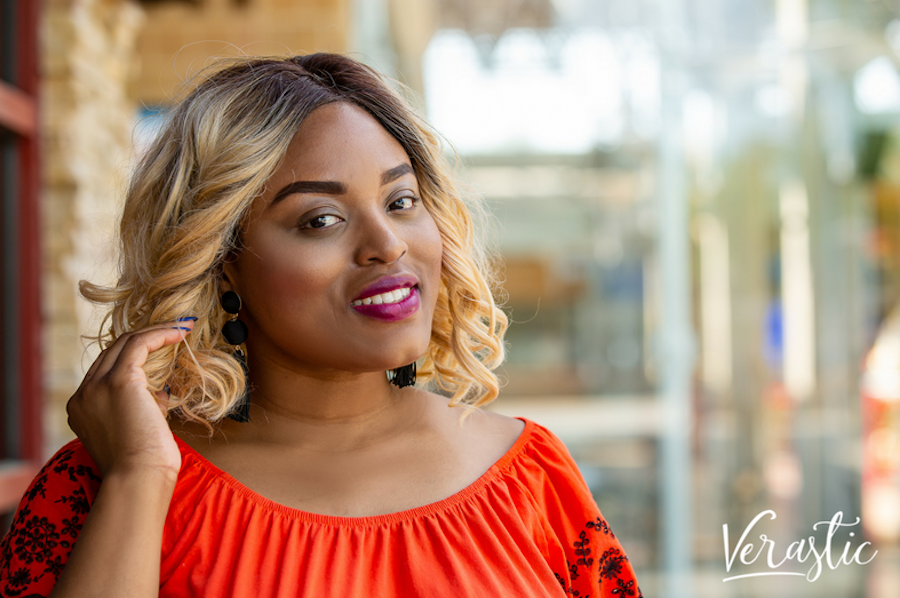 Still, this skirt is currently my favorite skirt (or a close second). That being said, it's been banned from coming to church with me. I consider it a statement skirt. What statement was it making on Easter Sunday? Well, let me borrow the words of my beloved Ada Verastic, "I'm so pretty."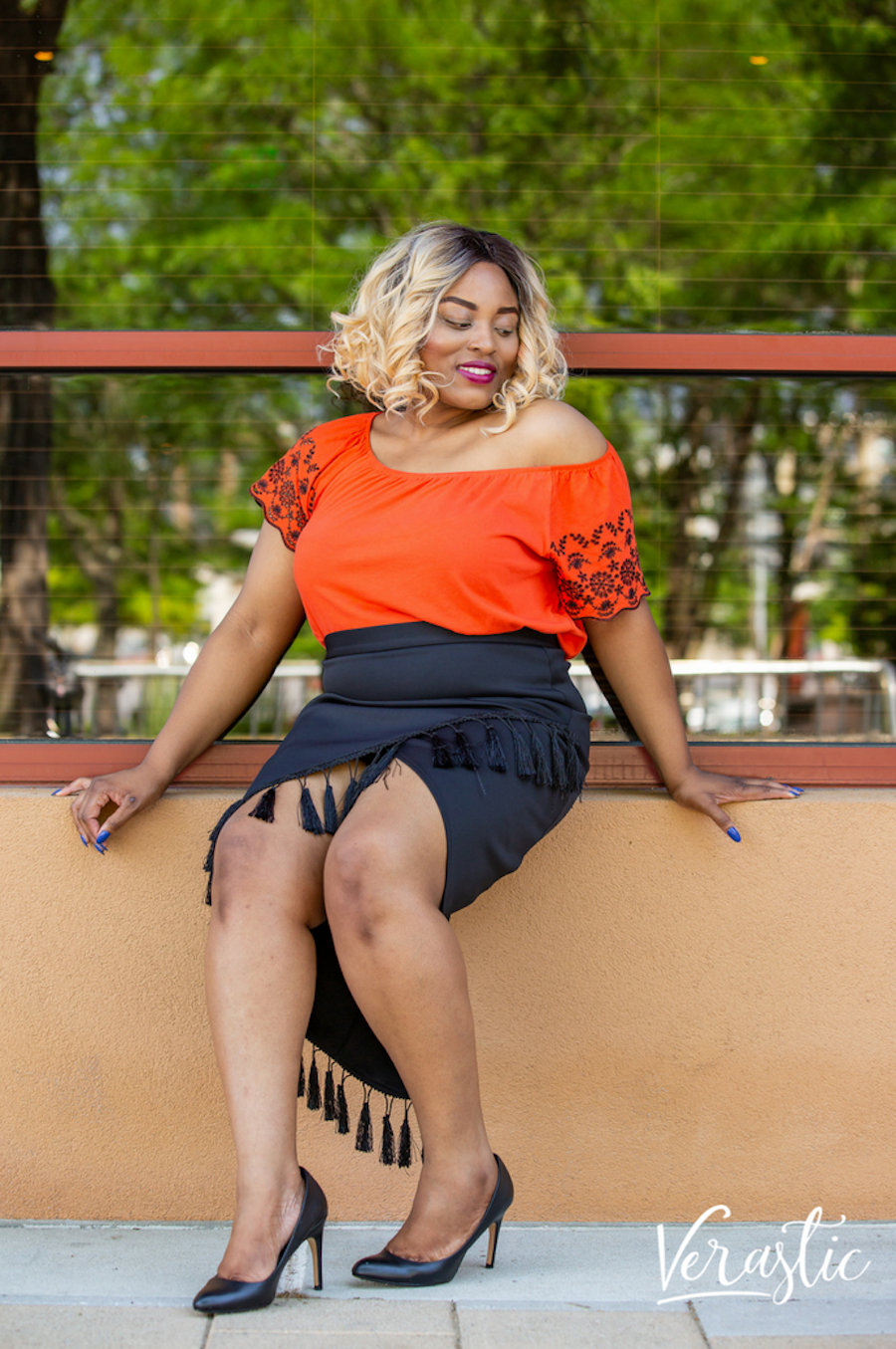 About my outfit:
Skirt from ASOS (currently on sale for $22) || Top from H&M (only $9.99) || Shoes are old from ZARA but similar pair HERE || Earrings are old from ASOS and sold out, but very similar pair HERE for $10 from Aldo or HERE for $15 from ASOS
If you're about that life, you can check out my first style post here. And if you haven't been here for a while and you're reading this post asking yourself, "So, Vera don become fashion blogger?" The answer is no, but this post will explain better.
___________________________________________________________________
Pictures were taken by Eli3 Photography, a Maryland-based wedding and portrait photographer. Connect with her on Instagram. She's affordable, reliable, and professional. And she has big, big lens