This is a sponsored post written by me on behalf of Niagara Spray Starch. All opinions are 100% mine.
Oh, childhood, where did you go?
I just know that I cannot be the only one who was a child dreaming about adulthood. I had plans for all the things I was going to do when I became an adult. Like I was finally going to eat all the candy bars I wanted, and I was finally going to drink energy drinks, instead of just juice. Don't ask me why my mom was very specific about juice. I think it was something about me apparently not needing all that extra energy. Anyway, another reason I wanted to be an adult was that I would finally be able to iron clothes and use starch to do it!
See, it was a serious issue. I was not allowed to touch the iron because it was hot and was only for adults. Not being able to iron meant that I also was not allowed to touch the starch. My fascination with the starch was the way it seemed to magically transform the most wrinkly clothes into pressed perfection. It was simply amazing.
My dad was hardly a suit and tie guy, but I vividly remember when he would iron his pants and they would be so straight, and he would iron and fold the arms of his shirt perfectly, and by the time he was done, they looked like he had just taken them out of the box brand new. And when he wore his pants, you could see that straight line that ran down the middle in the front and the back. I don't know if people still do that to their clothes, but in the nineties, it was definitely the thing to do.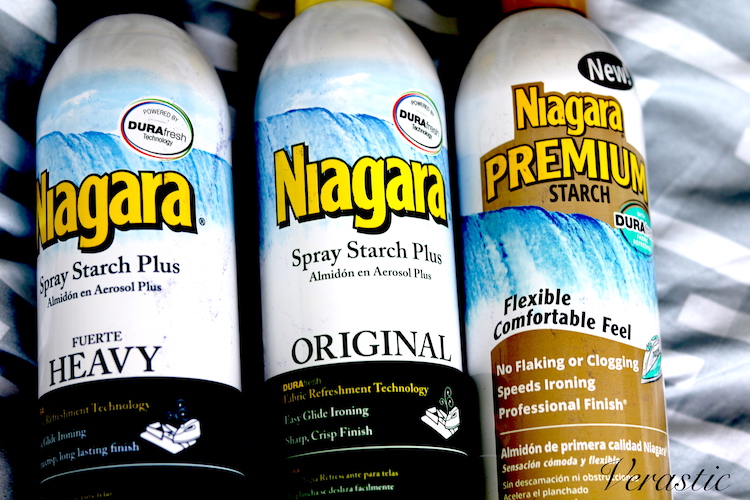 Now, fast forward to me finally being an adult. I can actually eat all the bounty candy bars I like, and I can actually drink all the Lucozade Boost I want, but common sense won't let me be great. Also, adulthood is overrated. No one told me that adulting meant having all these responsibilities. The silver lining, however, is that I can finally iron with starch!
Here's the thing: I'm not actually crazy about ironing. In fact, it's not a chore I'd pick. But ironing with starch is still fascinating! Luckily for me, however, Igwe is an ironer. And a vacuumer. I ignorantly thought that using starch was a Nigerian thing until I was in the laundry aisle in a store here in Maryland and I saw the Niagara Spray Starch. Mind blown. I did a mental wall slide because I could not believe I just saw starch. I especially love using starch on traditional outfits. It literally rebirths every clothing you use it on. Clothes look new and shiny and … did I mention new?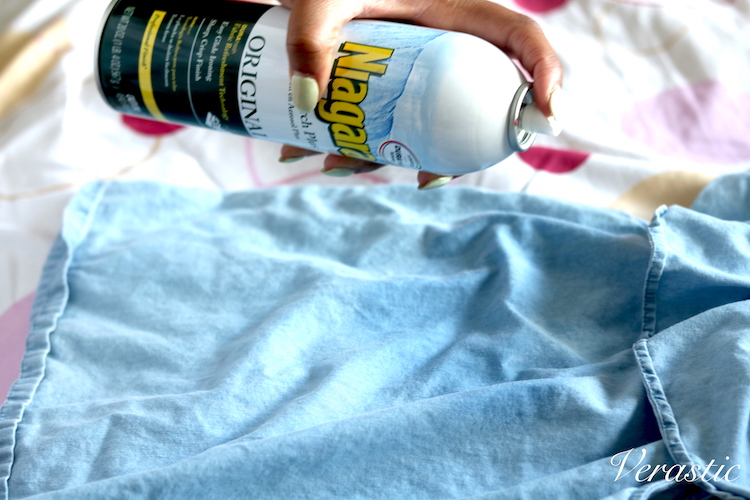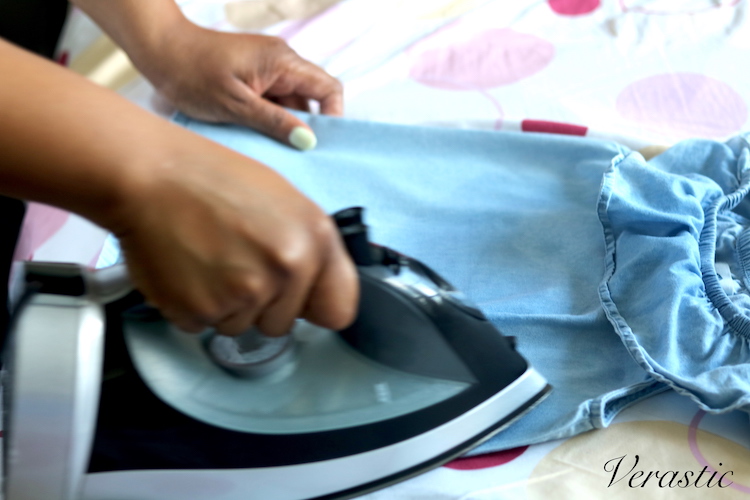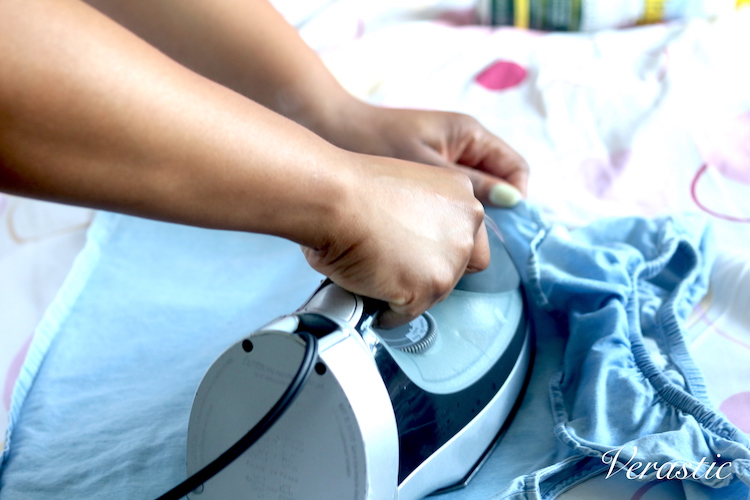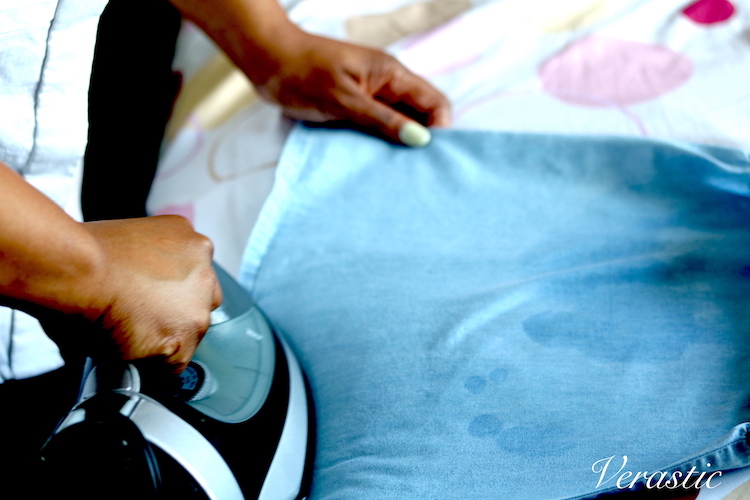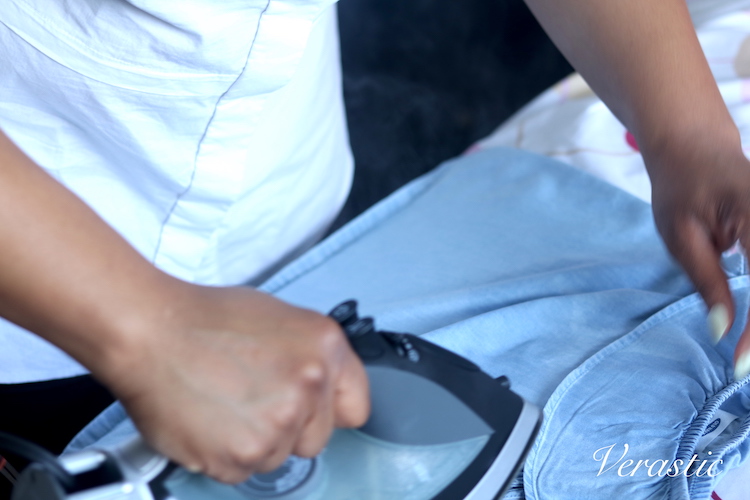 Here I am ironing one of my favorite dresses to put on Ada Verastic. It's a simple dress, and I just love how it fits on her. But it's one of those dresses that after being laundered must be ironed. You can see how rumpled it was before I started ironing with the Niagara starch. Most times, I use the original Niagara Spray Starch, but there are other options as pictured above.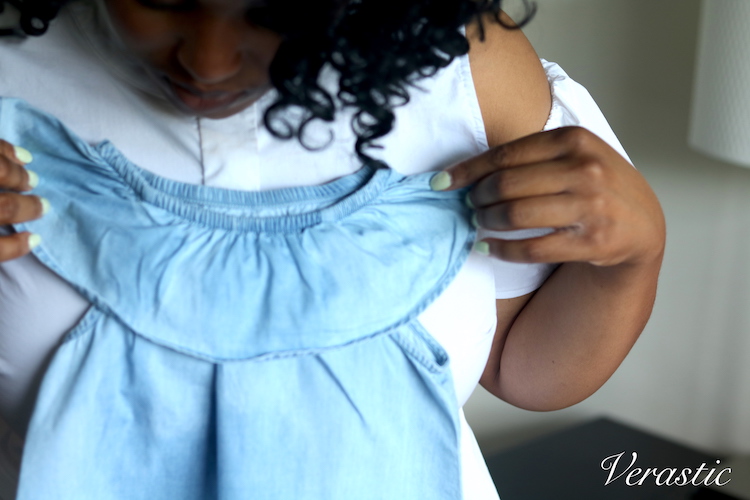 Look how clean and new it looks. So, I may not be an ironer, but I am the wife of an ironer, and that has to count for something. Or perhaps there's a name for the non-ironer-but-proud-starcher. Do you use starch to iron?