Let me preface this post by making it clear that this is NOT a sponsored post. A while ago, I wrote about how I stopped using deodorant for a while and suddenly had even-toned skin under my arms. Well, since then, I have been on a hunt for a natural deodorant.
I have been using Secret for years, and honestly, I love it. It smells great, it glides on easily, and it doesn't leave that nasty white residue. And to be clear, I use only the clear gel, never the invisible solid. I have tried invisible solid deodorants from different brands and they are always solid, but never quite invisible (unless I have a misunderstanding of what it means to be invisible).
So I discovered Native deodorant via Pinterest, and I purchased it right there via a Pinterest link. I read about it before I ordered, and according to the website, the deodorant is paraben-free and does not contain aluminum, which stains your clothes. The staining of aluminum is truly a painful part of my life, as I have abandoned too many clothes. Just this past Saturday, I got rid of one of my favorite t-shirts: a white tee that had a cute pocket on the left breast because the armpit area was visibly darker than the rest of the t-shirt. Rest in peace to that tee.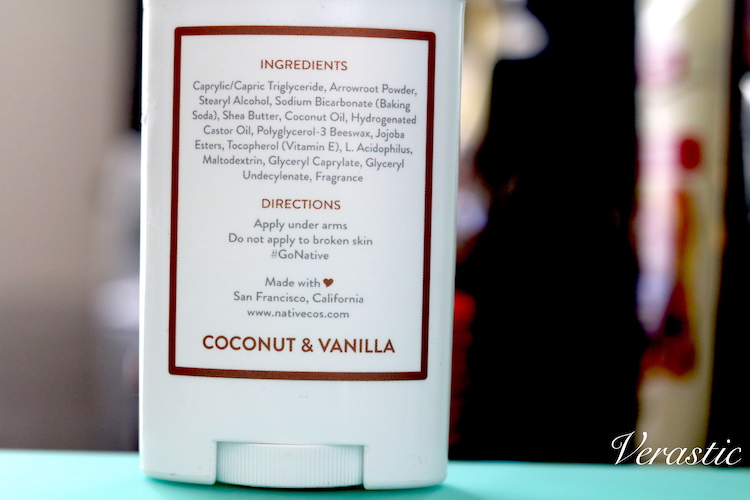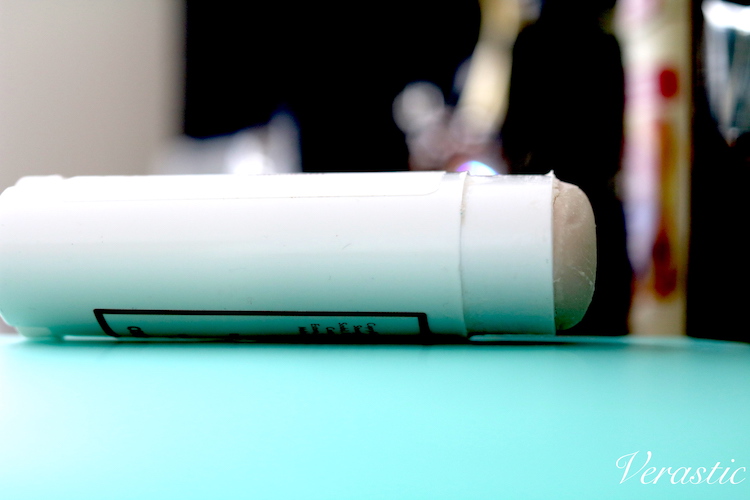 Anyway, so I ordered the deodorant in the Coconut and Vanilla scent, which is promoted as the most popular one. So below, I'll tell you what I like and don't like about this deodorant (and whether I'd reorder).
What I Like About Native Natural Deodorant:
1. The ingredients: It's natural. Obviously.
2. The lack of aluminum: It does not contain aluminum, so my clothes won't be stained, and I'm hoping my underarms would remain even.
3. The smell: It smells nice. I won't lie and say that it is as perfumed as the Secret one that I'm used to, but it'll do (unlike some natural deodorants I've sniffed that smell like nothing. Or worse, smell worse than undeodorized armpits).
4. The long-lasting-ness: I don't perspire a lot, and for me, the Native deodorant has been long-lasting. I sniffed my underarms several hours later, and it was still there.
5. The shipping: Shipping is free. Returns are free too.
What I Don't Like About Native Natural Deodorant:
1. The price: It's pricey. It retails for $12. Last time I bought my Secret deodorant, I paid $5 for it, and I was mad at how much it cost, so this $12 thing is bothersome.
2. The application: Although the Native website says it applies easily, I don't find that to be true. For me, it doesn't glide on easily, but that might be because I am so used to the gel from Secret. Perhaps, compared to other solids, it glides on easily (but remember I don't use solids anyway). Whatever the case might be, it does not glide on easily for me.
3. The lack of availability in stores: It's only available online. I don't mind ordering online, but I don't like the fact that I can't walk into a brick and mortar store to sniff them before purchasing. I'm very big on smell, and I'm not willing to gamble with my $12. Oh, and the sample pack costs $30. No, thanks.
Would I Purchase Native Natural Deodorant Again?
Yes. Because the things I like about it are more important to me than the things I don't like – although, it would have been nice to try their other scents, like the Rose and Magnolia, the Apricot and White Peach, and the Rose (limited edition). They have three other scents: Lavender and Rose, Coconut and Shea, and Unscented. I don't care too much for lavender and shea, so I'm not really interested in trying those two, and I am definitely not interested in an unscented deodorant.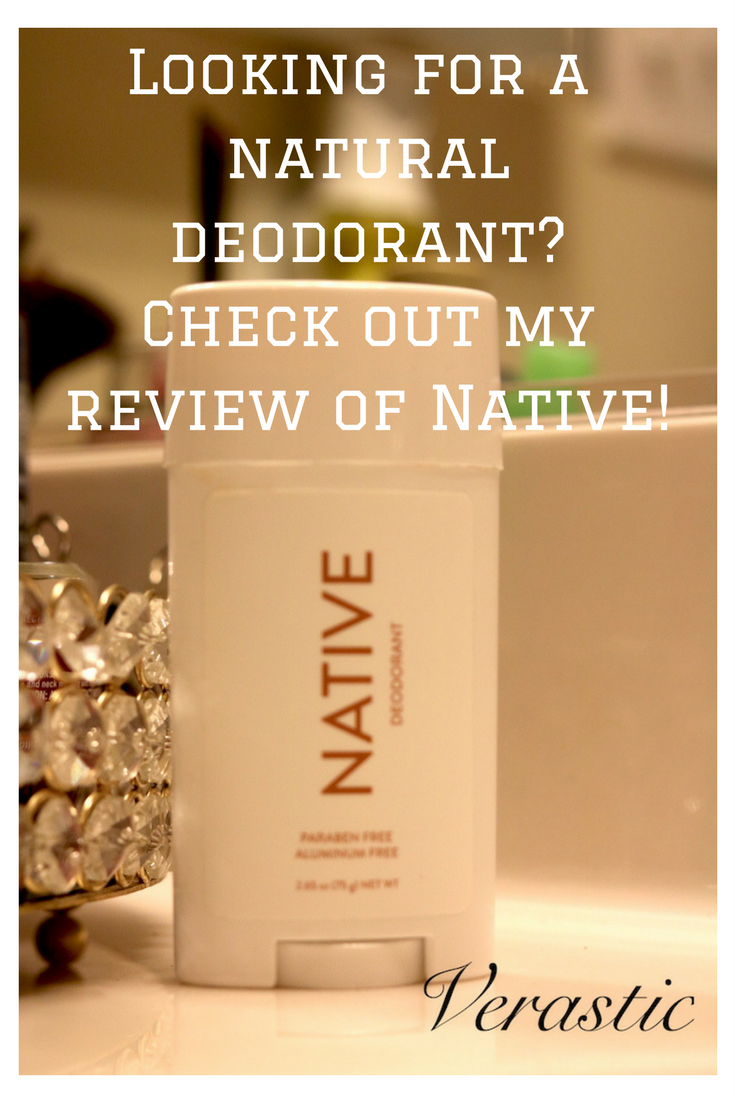 If you're interested in trying out a natural deodorant, check this one out here: Native Deodorant.