This is a sponsored conversation written by me on behalf of Olay. The opinions and text are all mine.
I remember when I was younger in Nigeria and I would hear adults refer to certain older adult women as agadi ekwe nka, which meant she was an old lady who had refused to get old, that she was somehow acting immaturely. It was meant in a derogatory way. But as I got older, I heard it being used in a good way, as some sort of praise. It now implied that this older person looked and/or acted younger than their age. I know I'm still young, but when I become older, when I become a real, real adult, I would like to be an agadi ekwe nka. They say that you are only as old as you feel, but I also want to be as old as I look. And I want to look younger. No, I am not youth-obsessed, and I would like to grace gracefully, but when you see me, I would want you to wrongly guess my age. Every time.
I've been blessed with good skin (or so I've been thinking), but did you know that 80% of our skin's anti-aging destiny actually depends on us? This is according to a recent study by Olay of 155,00 women. I am actually relieved by this because that means I have been doing something right. And you all know how I cleanse my skin.
But cleansing your skin is only the first step. What happens after that? Show of hands if you go through the beauty aisle and run home without purchasing anything because of product ob=verwhelment? Yes, me, too. And all I want is to buy something that is effective and affordable. That's probably what we all want, right?
I have run to the expensive department store brands many times, and I have run right back to my house because they're usually really expensive. But does expensive always mean affordable? Well, according to an independent study by the Good Housekeeping Institute, the Olay Regenerist Micro-Sculpting Cream outperforms 10 top prestige creams, including one that costs a whopping $440. Insane! And more insane is that Olay Regenerist Micro-Sculpting Cream is only $26.99. The Good Housekeeping Institute's Beauty Lab conducted both clinical and blinded consumer studies and after scientists collected more than 10,000 hydration measurements, Olay Regenerist Micro-Sculpting Cream won and left proverbial dust behind.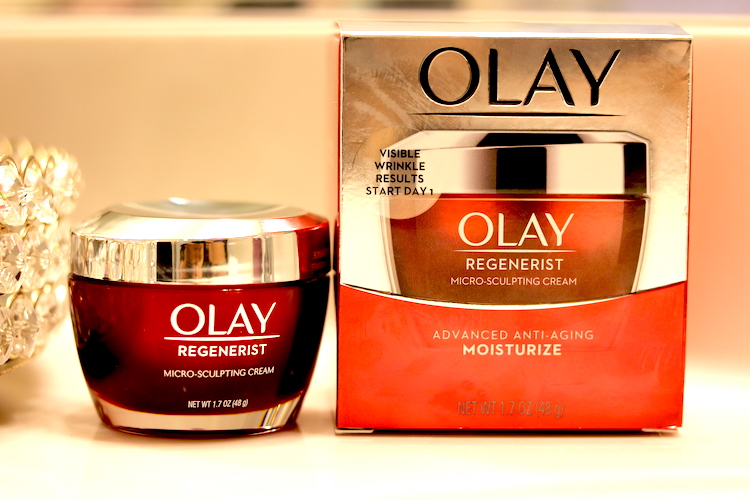 I used to think that anti-aging cream was something you start using after you have very visible signs of aging until I met a beauty expert who told me that people can and should start as early as their twenties because prevention, as we know, is easier and better than treatment. Olay Regenerist isn't just an anti-aging cream, but also a hydrating cream, a microsculpting cream, a skin repair cream, and a plumping and hydrating god.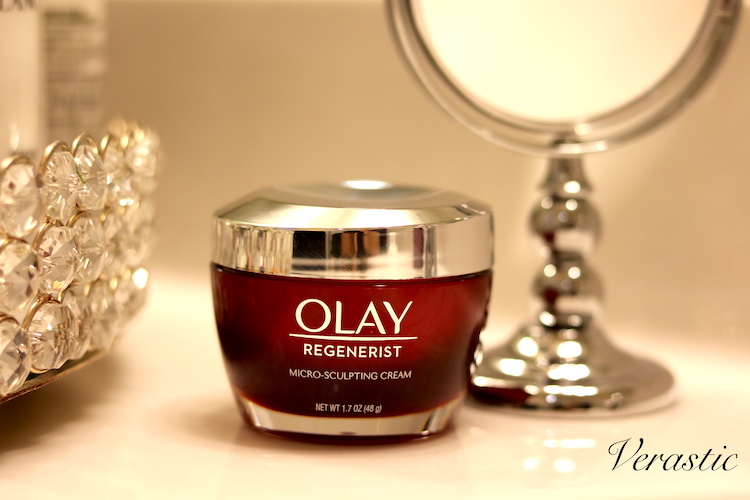 Olay Regenerist Micro-Sculpting Cream improves skin texture by 10% in only four weeks. It's fast-acting, has long-lasting hydration, has a lightweight texture, and contains firming and plumping ingredients. The ingredients include Carob See Extract (aids in skin repair and regeneration), Niacinamide (which is Vitamin B3 and boosts cell turnover), Amino-peptide (decreases appearance of fine lines and wrinkles), Panthenol (moisturizes skin), Vitamin E (protects against free radical damage), Olivem (increases penetration of anti-aging ingredients into skin), and Glycerin (which has intense miniaturization).
How To Use Olay Regenerist Micro-Sculpting Cream:
1. Cleanse face 2, Apply Olay Regenerist Micro-Sculpting Cream (day and night). 3. The end.
Several great things, of course! After just one day, you will see visible wrinkle results, which means you don't have to grow old trying not to grow old. Just one day's use will reduce the appearance of lines, and your skin's hydration and brightness will be boosted. After two weeks of use, your skin's elasticity will be improved, and your skin will also be noticeably firmer. And after four weeks of use, up to 10 years – that's right, 10 years! – of wrinkles will be reduced. So, what are you waiting for? Explore the Olay Regenerist Micro-Sculpting Cream for yourself and love the skin you're in.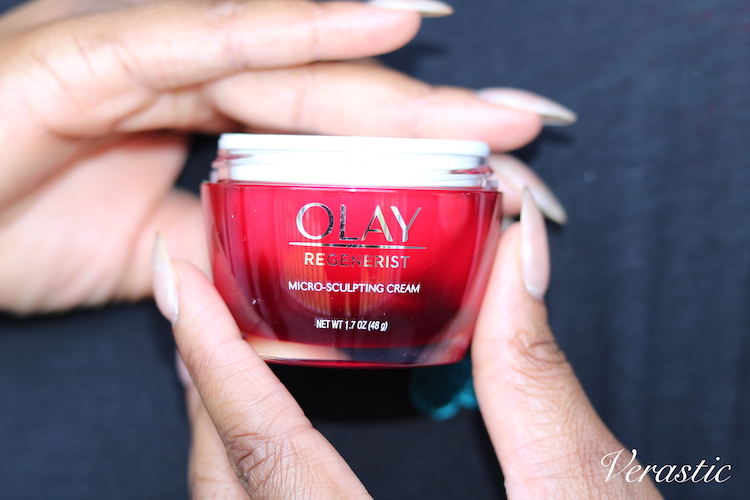 This post is brought to you through my partnership with Olay, but all opinions are 100% mine.