This is a Sponsored post written by me on behalf of Ideal Image. All opinions are 100% mine.
I'll always remember when I first started getting rid of the hair on my legs and my mom and aunt were acting like I was taking my organs out of my body. They insisted that leaving the hair was natural beauty, and I obviously thought differently. Coming from my mom, it was funny because the woman is practically hairless, so it was easy for her to say that. My aunt, on the other hand, was truly blessed and highly favored with hair. Everywhere, there was hair. I have more bodily hair than my mom, but definitely less than the average person.
You know what I remember more than my mom's and aunt's reaction? It's when I was younger and hairless and literally praying for hair to grow in my bikini area and under my arms because all my friends already had hair, and in my mind, this was the proof of being an adult. And I wanted to be an adult. Badly. I mean, badly.
Well, my prayers were answered. I now have hair. Getting rid of the hair on my legs and under my arms is honestly not a problem for me because there isn't much and these are not "delicate" body parts. The bikini area though is still a challenge, and apparently, when you start growing hair down there, it doesn't come with a manual on how to maintain it or troubleshoot it when it doesn't do what you want it to do.
Now that summer is here, my ideal summer fun story would be to travel every weekend to cities I've never been to. I wish I could wake up in a different city every Sunday morning where I can sit on the beach in the evening hours (when the sun and temperature are down) and just write. I'd like to sit there in my swinsuit, large hat, oversized sunglesses, cute bikini, fully charged laptop, lip gloss, fully charged phone (selfies are a must!), and creative juices flowing through and around me. Yes, I have thought about this many, many times.
But what I don't want to worry about while on the beach being great is the hair in my bikini area poking through and out of my swimsuit. I want to write viral posts and best sellers. I may not accomplish everything in this summer, but I can certainly start trying. And while, waking up in a different city every Sunday morning may not be possible right now, I can still wake up in a new city on one Sunday, and I can sit on the beach on that Sunday, and on that Sunday and all the Sundays following, I won't worry about getting rid of unwanted hair.
How do you do it? What do you do?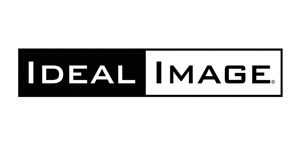 That's why I have decided to go to Ideal Image (Towson location) for a free consultation on laser hair removal. Ideal Image can make my summer great by getting rid of my unwanted hair and giving me time to do what really matters. They do all kinds of hair removal: facial hair removal, leg hair removal, underarm removal, bikini hair removal, and much more. From what I've read, there are 3 top reasons why people choose laser hair removal: confidence, convenience, and a more permanent solution for hair removal. Makes sense!!! Like I said, the consultation is completely free, so it cannot hurt at all. If this is something you might be interested in, check out Ideal Image Laser Hair Removal for yourself. They're actually currently offering 70% off Laser Hair Removal. Should I decide to get this treatment, I think it will be a nice gift to myself, especially now that it's summer.
I'll be going for the consultation soon (I already made an appointment). I'll let you know all about it once I come back. This should be fun! Meanwhile, when I told Igwe about the consultation, he was a little too excited. I should recommend him to go get a consultation for his "bikini" too. Meanwhile, if you think you might be interested, you should totally request more information. Oh, and they're available in many States and Cities. Check it out!
Seriously, ladies, how do you do it? I'm asking specifically about the bikini area.