This post is part of the Verastic In Nigeria series
I don't want to curse the day, but I had a not-great day on Tuesday. Prior to Tuesday, I couldn't get a flight out of Lagos to Jos. According to the website, the only available Jos flight was for Thursday, which was two days later than I planned. So I decided to buy a ticket to Abuja and then drive from Abuja to Jos.
The most convenient flight for me on that Tuesday was one by Dana Air (flight 9J-335), which was scheduled to leave Lagos at 12:40. We got to the airport sometime past 11 AM. We checked our luggage in, and then we were told that the flight had been rescheduled to some time past 5PM. And it was said so casually, as if 5:00 PM wasn't a whole six hours later.
A staff at the counter whispered to me that I should speak to her boss to let me go on the earlier flight which was leaving at 2:00 PM. She pointed the boss out to me and said that I should mention to him that I had a baby. I mean, Lagos isn't the place where you leave the Mainland and go back to the Island in hopes of strolling back in when it's time. So I went to meet the boss.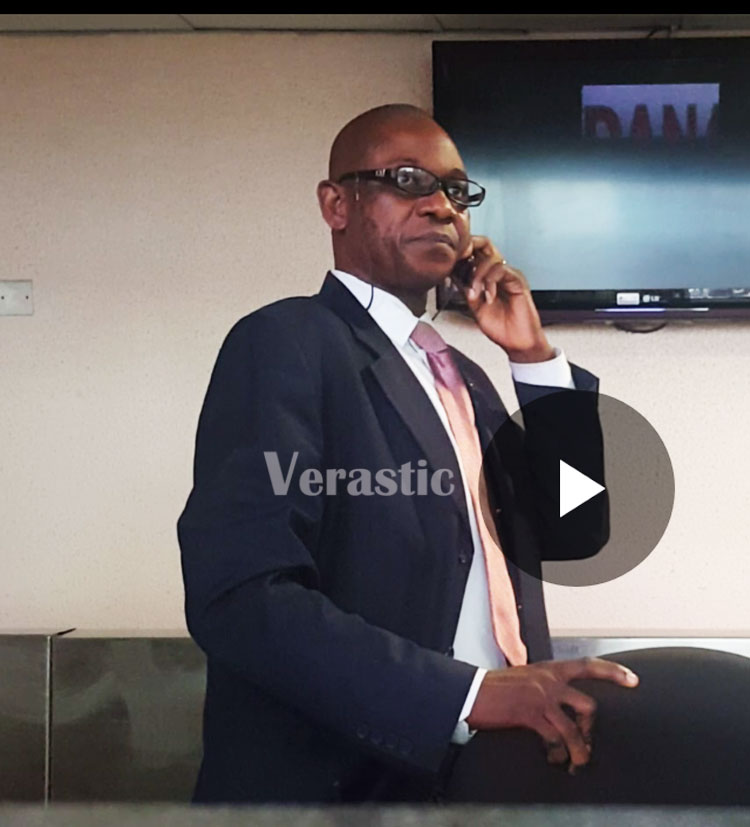 "Good afternoon, sir," I greeted him. I explained my situation to him as calmly and as respectfully as possible. He was very dismissive, and was literally walking away from me. He asked me, "The plane is full, so where do you want me to put you?"  I went back to the check-in counter, and my three pieces of luggage were still sitting on the scale after being weighed. He started raising his voice, "Carry this thing away from here! I told you the plane is full. Standing here will not make me give you a seat."
I was pissed and felt disrespected, but still, I thought I'll control myself and try one more time. So once again, I followed him when he came out from behind the counter. That was when he yelled at me again and said that I was embarrassing him.
Me, Vera Ezimora, embarrassing him? Because I was asking to get the service that I paid for? I was not asking for a free flight or a discounted flight. And it was not that I had changed my mind about which flight I wanted. Instead, it was Dana Air that changed their plans and did not think it was necessary to let me know. So I left and went back to the counter. I needed to know this man's name because I had decided that I needed to tell you about him.
The girl at the counter was reluctant to tell me his name. Eventually, she said his name was Mr. Tokunbo, but she refused to tell me his last name. While I was still talking to her, Mr. Tokunbo reared his ugly head. She introduced me to me and said, "This is my senior manager, so you can talk to him." Right there, in front of him, I told her that her senior manager had said I was embarrassing him. She looked shocked and did not know what or how to respond. Mr. Tokunbo tried to defend himself by saying, "Ehn, but how did it get to that point?"
At this time, calm-speaking Vera was gone, and in her place was Mgbafor who did not care how loudly she was speaking, what she was saying, or who was listening. I said a lot of things to him, including calling him a piece of shit and an asshole. Yes, I said it. It was not my proudest moment, but I remain unapologetic. And please, don't leave me a comment about how he's older than me. Dana Air did not charge me less money for being younger.
At the end, I demanded a refund. I used the money to buy tickets that were N10,000 more expensive from Med-View. I did not get home till about 1:00 in the morning. Thank you, Dana Air.
So how did I eventually get Mr. Tokunbo's full name? I did it the old-fashioned way. I asked Dana Air. I sent the tweet below, and they responded. Case closed. The man you see above is Tokunbo Oladejo.
What's the name of this senior manager at @danaair (Lagos)? I need to commend him for his excellent work yesterday pic.twitter.com/bcFi2Qq5TN

— Vera Ezimora (@verastic) September 7, 2016
Hello @verastic Mr Tokunbo Oladejo

— Dana Airlines Ltd. (@DanaAir) September 7, 2016
I don't really know what – if anything – will come of this post. For all I know, Dana Air might even promote him. But I do know that Nigerians tend to accept whatever is offered to us, and we think that what we accept is normal, but it isn't. We are capable of doing better, and as a Nigerian, I reserve my right to demand better. I was not asking for a handout; I was asking for what I paid for. If I was dealing with someone who had half a brain, he would have been begging me to get on the next flight. But in this case, it was me begging to be on the next flight, even though it was later than the flight I paid for.
P.S. The entire time he was saying there were no seats on the 2:00 PM flight, he was still letting certain people on. Were those people going to be sitting on the wing of the plane?