I was born and raised a Catholic. I even went to a Catholic high school in Nigeria (St. Louis College, Jos). When we moved to America, we continued attending Catholic churches. But I have never been fully invested in the Catholic church. I liked (still like) some of their doctrines, but spiritually, I just wasn't connecting. So here in America, my friend, Uju invited me to a Nigerian church once, and I loved a lot of things about it. It wasn't Catholic, and it was full of people who had names I recognized and who sounded like me: Nigerians. Thus started my love affair with that church.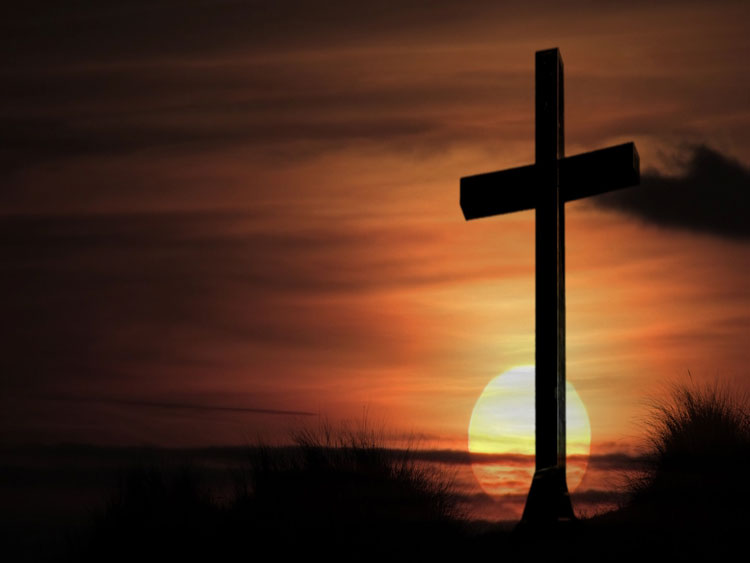 I later became a volunteer in church. Although once you enter the church, people start trying to pull you here and there to join one department or the other, I didn't budge until I wanted to. I'm quite stubborn, and I don't like doing things because I have been told to. It makes me feel like the decision isn't mine anymore. So I joined a department, and it was okay until my schedule changed and I had to start working on Sunday mornings. I was still able to come to church, but not early anymore. I explained this several times, but every Sunday, I'll come in to answer the same question again. So I quit.
It may not make sense to you, but I have always felt God's pull on my life. No, I don't feel a calling to become a preacher or to start/open a church, but I have always felt His pull on me. Like I'm supposed to have a deep and meaningful relationship with Him. When I was about 16 or 17, a family friend (Ada) came from London and introduced me to God, and I connected with Him in a way I never had. I felt a kind  of peace that I cannot explain. I don't know what happened or when it happened or why it happened, but the relationship broke, ans I stopped being so close to God. I know this. And I miss this.
Back to my Nigerian church, I enjoyed the social scene and I enjoyed the Nigerian music, but I still lacked that connection I needed. I was not spiritually edified in there. I felt like every Sunday morning, I was just dressing up to go to church and warm the seat and look at what new outfits people were launching today. The sermons annoyed me and stirred me up inside, and people's attitude toward others just irritated me. Most things I heard sounded cultural and political and personal, but rarely ever spiritual. Every Sunday, it was tithe for this, thanksgiving for that, fund for this, offering for that. I was so angry inside that I stopped paying tithes, offering, and everything altogether. Even when I had it, I refused to pay it.
Then there was the issue of altar calls. "If you want to be married by the end of this year, the Lord is calling you to sow a seed of $1,000" Was He really? The example above isn't an exaggeration; it was an actual altar call, and people came out with their checks. I remember it like it was yesterday. By the way, some – if not most – of them are still single (and they paid money to be married years ago). But then, there was a disclosure that if the miracle did not happen for you, then it meant that you did not have faith. Funmie says that Nigerian churches have to do altar calls because that's the only way to get money out of Nigerians. I understand that churches need money, and I am more than willing to give it when I have it, but if they did this because they needed to raise funds, then that means that God didn't actually tell them to do it? I don't know what the truth is; I just know that my spirit did not like it. I felt uncomfortable being there.
Igwe shared my sentiments, although his conviction wasn't as strong as mine. Meanwhile, I was constantly driving past a church near my house and feeling like I needed to go see what was going on in there. So one Sunday in March of 2013, we finally went there. We loved it and we stayed. They do altar calls there, too, but their calls are for people who want to dedicate/rededicate their lives to Christ, or people who want to live for God, or people who need extra prayers, etc. Never, ever for sowing a financial seed in hopes to reap a blessing from God.
When I started attending my new church, every time the Pastor would do an altar call, I would hesitate to go out because I would be waiting for him to tell us how much to bring on our way. I wasn't doing it on purpose, but I had attended a church that did that all the time, so my brain just associated altar calls with money, instead of God. A friend of ours who goes to our former church recently came to our church and was stunned that there was a sincere call to the altar for those who wanted to give their lives to Christ.
Just to be clear, my relationship with God is my relationship with God and doesn't depend on the Pastor of my former or current church. But it's like wanting to be the top doctor in the nation and attending a school that graduates the best chefs. I needed to go to a place where I could be spiritually edified, instead of going to church and coming out needing more. The church felt dead to me, like God had left the building and we were just there shouting Alleluia. What I have written here is my story and my truth. I am not imposing it on anyone, not even on Igwe.
Ever since I lost that relationship I had with God, I have had bouts of trying to reclaim it, but I have been doing it on my own. I realize now that indeed no one can come to God unless He says so. I approached my relationship with God the way you'd casually make the decision to start cooking with less salt. But this is a spiritual thing, and I failed every time because He did not say so. So I prayed about it; sometimes I was more sincere than others. But while God might be salt to the earth, He is not cooking salt. I'm still praying for a relationship with Him, and as long as there's breath in me, I'll continue praying.
This post is long, I know. Sorry. What I have written here isn't half of what I have to write about, but if I were to write everything, it'll take several posts to get it all out. This is a strange post, I know because Nigerians would typically never write something so unflattering about church, lest they be outcast. *Shrug* Not that I'm trying to implicate anyone, but I have spoken to many people who feel this way about their Nigerian church; few of them are willing to leave their church though. They just complain and stay there. Even fewer will put up a post like this. I must be smoking something good.
Oh, and also to clarify, I don't think that every Nigerian church is like this or that non-Nigerian churches aren't like this. I also do not hate my former church, nor have I excommunicated it. For example, if someone invites me to something (like a wedding), I will go. In the end, for me, it's all about Heaven. That's the destination I'm striving for, and I need all the grace I need.
Should I still ask you what church means to you?