By now, every Nigerian has probably heard about Buhari's comment about the other room. But for those who haven't, let me give you a summary: it all started when First Lady, Aisha Buhari did an interview with BBC in which she stated that her husband had abandoned all the people who supported him during the campaign and hired new people instead who have basically been misleading him and sabotaging his presidency, and that if things don't change, she will not be voting for him in 2019. Considering the current state of the economy, I doubt if anyone would vote for him anyway.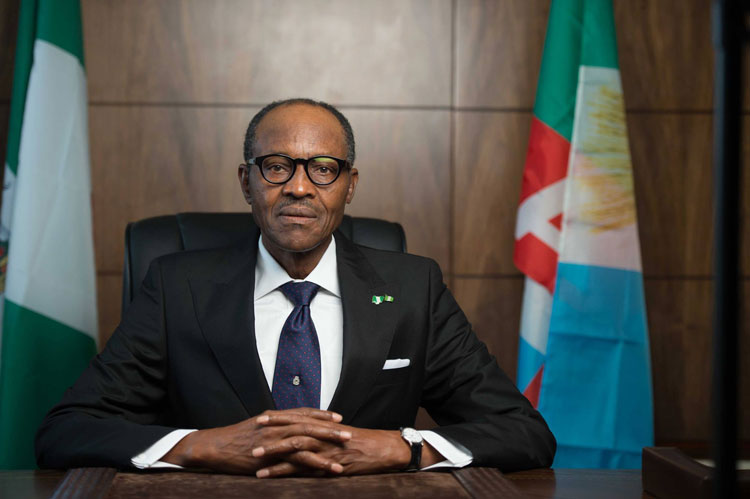 While in Germany, reporters questioned President Buhari about his wife's comments, and he responded by saying,
I don't know which party my wife belongs to, but uh, she belongs to my kitchen, and my living room, and the other room.
He went further to say that he had run for president four times and won the fourth time, and this meant that he could claim superior knowledge over her.
As expected, Nigerian Twitter was ablaze. What did he mean by the other room? How dare he say that his wife belonged there? Was he implying that women belong to the kitchen alone? Was he saying that his wife, First Lady Aisha Buhari was not smart enough? Why did he call it the other room and not just the bedroom?
Consequently, lots of Nigerian women uploaded pictures of themselves stating what rooms they did or did not belong to: courtroom, boardroom, you get it. I think, however, that we have missed the point in Buhari's comment.
Nigeria is not where it used to be, but we are a long way from where we need to be. When I first heard what President Buhari said about his wife belonging to the kitchen, my jaw dropped. But then, I got over the shock and picked my jaw up off the floor. My new shock then became that he spoke these words while in Germany — standing beside Chancellor Angela Merkel of Germany. I want to feign anger and say that his words made us (Nigerians) look like we are cavemen, but then I remembered: they already think we are cavemen. His words were uttered recklessly and in poor taste and in front of the wrong crowd, if there ever were such a thing.
His words were uttered recklessly and in poor taste and in front of the wrong crowd. There is a Nigerian proverb that says that when a woman has beauty without brains, her private part suffers most. Buhari is the girl, and we, the people, we are the unfortunate private part. Like the fictional character, Grace (from Greenleaf), we, too, have been (and will continue to be) "rode hard and put away wet."
While he was campaigning, he wore well-fitted traditional outfits from all major parts of Nigeria and we admired him and called him a man of the people. Sai Baba! We hailed him and hashtagged him. We said he was good and he was going to change Nigeria. We failed to see the emptiness in his promises and the hollowness of his words. I failed too. How was he going to do what he said he was going to do? We did not know, but we crowned him king and we became his subjects. I did it, too.
Nevertheless, there are 5 reasons why Buhari's comments do not shock me:
1.  A monkey may be given the opportunity to put clothes on, but that does not guarantee him a seat at the dining table. So while Buhari may be President, it does not automatically grant him an invitation to the Progressives' meeting.
2.  It was only a little while back that my own mother, a Russia-educated medical doctor relocated to Nigeria from America, and when she started looking for a job, the potential employers had to first call my father to seek permission.
3.  We watch street commentaries from Batta Box and Pulse TV, and we hear what they say about women, marriage, gender roles, and sex, and we laugh. If he were not the President, Buhari, too, would be one of the men we watch on Batta Box and Pulse TV.
4.  The average Nigerian man believes that a woman's entire job in this world is to be born and to born. And in between, she has to cook, clean, and get fucked on demand.
5.  Did anyone else catch that President Buhari said "my" instead of "our?" My kitchen.  My living room. That's because in our nation, Nigeria, and among our people, a wife is a glorified maid with benefits – a guest in the home who can be thrown out at the slightest sign of misbehavior and insubordination. Why else do wives refer to their own homes as their husbands' homes?
So, what we need to do now is to teach our president how not to, at the very least, undermine women while standing of the female chancellor to a country you are expecting aid from. It's only logical. And if while at it, he can reduce the price of a De Rica of rice, that would be nice.