I told you about my other Black American neighbor, the one I called the witch. She used to live right under us, but she has now moved out. Woo hoo! Now we have a new White neighbor living there and has not complained about noise from our apartment.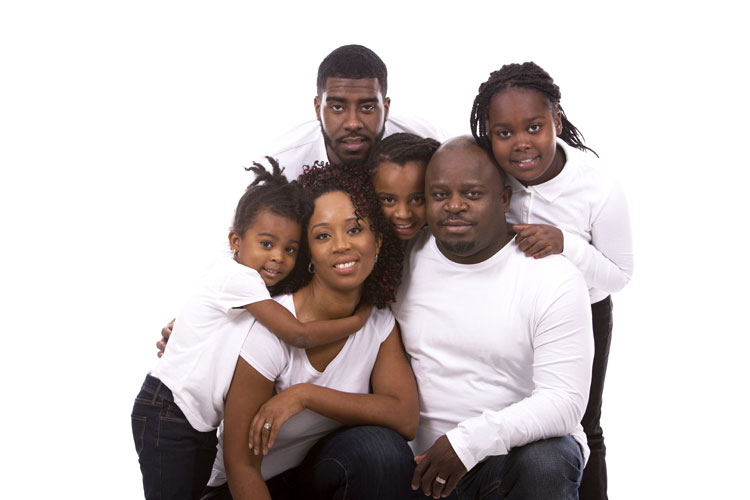 Across from us, however, we have new Black neighbors. Before them, our neighbors there were a White couple, and I did not know their names. Well, I knew the name of the guy, only because a police detective had come looking for him and had left a note posted openly on the door. It's not my fault that I saw it. I was not snooping. That's my story, and I'm sticking to it.
We did not know these neighbors well at all. Apart from knowing the name of the guy (and the fact that the police wanted to talk to him for whatever reason), the only other thing I knew was that he and his partner ordered food every evening (the delivery man was always at their door) and they owned a German Shepherd dog, or maybe they were dog-sitting a German Shepherd dog.
I remember when I was pregnant with Ada Verastic, that  dog would be in their apartment wailing and seeming to trash the whole place. It always sounded like she was renovating the house everyday. She was a puppy, but she looked and sounded like an adult dog.
I don't know why anyone would own a German Shepherd dog in an apartment. There's barely enough space for the humans, so a dog – especially a German Shepherd one – is out of the question for me. Anyway, the dog had a dog walker that used to come every morning to take the dog out when her "parents" were out for work. Oyibo people have time. When I've not finished sending money to Naija, it's a dog walker I'll start paying for.
But this post is about my new neighbors! So, the White ones with the German Shepherd dog have moved out, and our new neighbors are Black. They've been living here for about two to three weeks now and we don't know yet exactly how many people live in this apartment because there is so much foot traffic. From dusk to dawn, someone is always going out and coming in, so we don't even know how many new neighbors we have.
So far, I have met Quentin, a young guy who is about 25. We spoke for the first time last week when I was coming in with Ada Verastic and he was coming in at the same time. He said, "Hi, Neighbor!" and then we introduced ourselves. He asked me how old Ada Verastic was (5 months) and proceeded to tell me that his Baby Momma just had his first child two days ago, and in fact, he was just coming from the hospital, and she was not even discharged yet. He showed me the adorable picture of his new baby and told me her name, which I don't remember now.
The other day, I met a beautiful lady who seemed to be in her very early forties, and she introduced herself to me as Ann, Quentin's mom. She, too, lives with Quentin (or maybe Quentin lives with her) — or maybe they are equal owners, I don't know. I congratulated her on her new grand baby and she seemed very excited.
Quentin drives a new Black Chevy Impala that has a black leather interior and looks fully loaded. It's quite a sexy beast. He often pulls into parking with loud music decorated with colorful naughty words blasting from his speakers. I think the music is on his phone and his phone is connected to the car via bluetooth because when he gets out of the car, he sometimes continues listening to the music on his phone while climbing up the steps.
I don't care for his brand of music, but I do LOVE listening to loud music in my own car, too. The only difference is that it's people like Phyno, Olamide, Brymo, Timi Dakolo, and Davido who are blasting in mine (and I don't continue listening while climbing up the steps). I'm usually wondering why on earth Ada Verastic and her car seat are so darn heavy!
I don't know if the baby momma and new baby live in the new apartment, too because the rate at which people have been coming to visit, I only hope that it's the new baby who is attracting them. Otherwise, I'm curious about why so many people keep coming. The other day, I was looking snooping through the peephole and I saw one woman come with five little kids.
My new neighbors also love playing violent video games late at night, and they possibly have surround sound or speaker bars because the shooting sounds are one shot away from knocking my walls down. But it doesn't really bother me. I understand that this is an American apartment, and maybe the luxury ones (like Trump's) are sound proof, but these regular ones aren't, and I'm okay with that.
By the time I move out of this apartment, I may possibly have written about all my neighbors. And when Igwe and I buy a house, I'll start writing about my new neighbors again.
P.S. Have you gotten your Africa tee yet?