For as long as I can remember, I have laughed in my sleep. I'm not talking about just smiling or chuckling; I'm talking about laughing out loud. I'm talking about laughing out so loud that I wake myself up, wondering where the sound is coming from. And then I realize that it is just my laughter. And whatever was making me laugh in my dream is no longer funny when I wake up.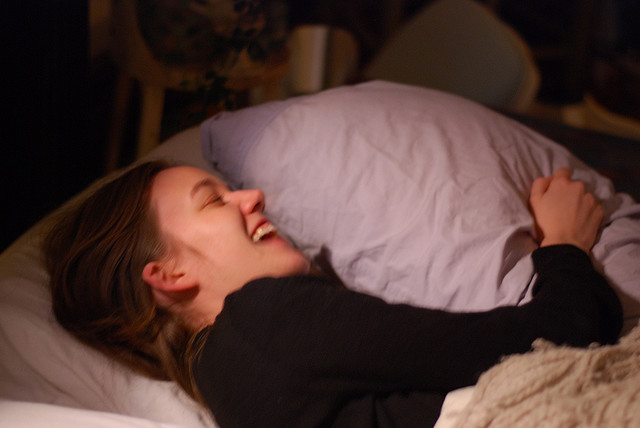 When I used to sleep in the same room with my mom, she'd jolt me awake in the middle of my sleep-laughter. Now that I'm with Igwe, he does the same thing, too. He wakes me up when I'm sleep-laughing and looks at me with a worried and inquisitive look. Like I'm crazy or something.
I have been judged, laughed at, pointed at, and … can't remember what else. But after Igwe pointed his man-fingers at me, you will not believe what I discovered. So there I was working hard on my advertising price list, trying to figure out what to charge for what, and what did I hear? A chuckle! A chuckle that lasted for about three seconds. And then it dissipated and was replaced by a broad smile.
I looked up the condition – you know everything is a condition – on Google, and sure enough, there is a name for it: somniloquy. This must be pronounced something like soliloquy. In soliloquy, people talk out loud. I know you know this already. So in somniloquy, sleep-laughing is the order of the day. According to what I read, copied, and pasted from a website that I now cannot find or remember, "sleep laughing falls under Somniloquy or sleep talking. Sleep talking, or somniloquy, is the act of speaking during sleep. It's a type of parasomnia — an abnormal behavior that takes place during sleep. It's a very common occurrence and is not usually considered a medical problem."
So it's a condition – though not a medical problem – and I have it. So does Igwe. Our children should be interesting to observe. I might rear them in a museum. And I'll charge a door fee to see them.