A while ago, I promised that I would give more blogging tips, so here we are today with five ways to invest in your blog right now. This post is for the bloggers and aspiring bloggers who want to take their blogs to the next level. If you are blogging just for fun, then you don't have to jump through these hoops.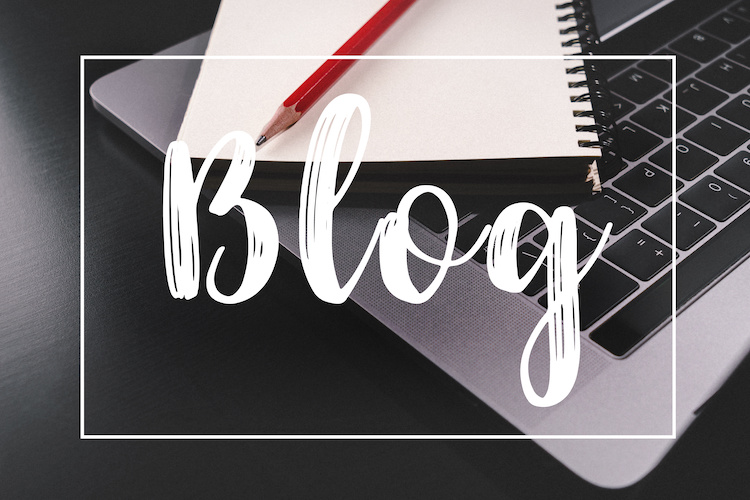 Okay, so a little bit of a back story for those who might be reading this blog for the first time. I started blogging in 2006, and I – like many others – was doing it just for fun. It was never meant to become a money-making thing. I don't know everything about blogging, and I don't think anyone does, especially considering how fast the market is changing, but I do feel like it is my responsibility to share what I do know for anyone who might have questions. It's the least I can do.
Now, for those of you who might want to take your blog to the next level, I have news for you: it's going to cost you. But fear not, it's a good thing. Getting your blog to the point where it has to cost you money to maintain it is a good thing. Don't wait to start making money before you invest in your blog. I was not making a cent when I started investing either.
Here are 5 ways to invest in your blog right now:
1. Purchase your domain name: If your blog started with dot Blogspot or dot WordPress or any other dot, now is the time to change it. Example: I was verastic.blogspot.com before I became verastic.com. When you own your domain name, you sound a lot more professional and serious. It's the same reason why you should have a professional email address. I recommend Bluehost for your domain name. They're very, very affordable and reliable. However, I recommend you use Bluehost for your domain AND your hosting. Click HERE.
2. Have a self-hosted blog on WordPress(.org): There are other options, yes. But it is no coincidence that more than 60 million people host their sites on WordPress. This is hands down one of the best things I did for my blog. WordPress has over 45,000 plugins to help make your blog what you want it to be. Plugins are like the apps we have on our mobile devices. I was intimidated at first, but it's so intuitive (and keeps getting better), so you're going to wonder why you did not make the switch sooner. NOTE: WordPress.com is not the same thing as WordPress.org. Should I blog about the difference?
3. Pay For Stock Photos: Searching for images on Google and using them without getting consent from the owners is dangerous and can lead to a law suit. I used to use Dollar Photos before they closed, and now I use Adobe Stock, but honestly, I wouldn't recommend Adobe Stock, and I'll blog about that on a different day. There are other options for stock photos, and some of them are even free. I will put up another post about options for stock photos.
4. Design Your Blog Beautifully: Your blog's look is the first impression it leaves on a new visitor. Before they get to read your awesome content and before they get to read your witty about page, the look is what they see first. Whether you design it yourself or buy a customizable theme or hire someone to do it is all up to you. I am not good at web design, and if I were to attempt to do it myself, I would mess things up and/or not completely get it right – not to mention the amount of time it will take me to do it. So for me, I always hire someone to give my blog a face lift.
5. Host your blog on Bluehost: This might be the biggest one. I LOVE Bluehost. I used to be hosted on Media Temple before I relocated to Bluehost. I did not have any problems with Media Temple, but Bluehost is bae. First of all, you can host on Bluehost for as little as $2.95/month and that includes a free domain, so you won't have to pay separately for your domain name (like I suggested in number 1). Bluehost also has the 1-click WordPress installation and 24/7 support. I really, really appreciate the 24/7 support because I have called Bluehost at the oddest times when something wasn't working right on Verastic. They would log in and fix it and help me sleep better at night. Finally, if you don't like Bluehost, you can get a refund if it's been less than 30 days since you registered. You have to try Bluehost.
Bonus: Invest Your Time. A lot of times, when we think of investing in our blog(s), we forget about the investment of time. Blogging takes time. Period. Whether you make money one month after you start blogging or seven years later (like me), it will still take time. In order to consistently bring you great content, I have several opportunity costs like sleeping, lounging in the pool, reading a book, seeing a movie, visiting a friend … the list is endless.
The business of blogging is like any other business. You have to invest in it before you make significant income from it, and you can start with these five ways to invest in your blog. Time and money are two ways you have to invest in it, and when you try to talk yourself out of investing financially, remember that you can only go so far with free, and you get what you pay for.
In conclusion, I owe you two posts: (1) A post about why I do not recommend Adobe Stock and (2) a post about options for stock photos. And whatever you do, don't sleep on hosting your blog on Bluehost. Do it now.
Is there a blogging-related topic you'd like me to write about? Let me know in the comments.