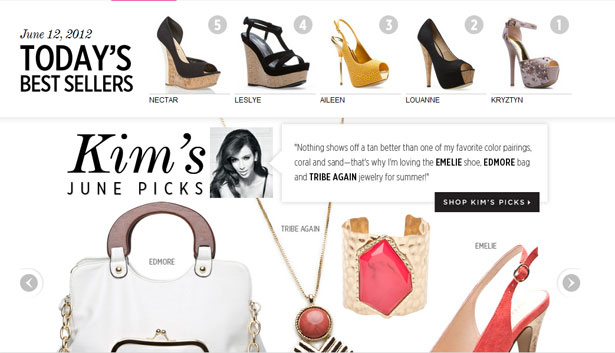 So I've been a member of ShoeDazzle since January of this year, and I am still yet to make a purchase. From any angle, most of the items on their website are a steal. Most things cost $39.95, and that includes the shipping and free returns. They even have personal stylists to help you choose the kind of shoes you may like (according to the test you take when signing up for the site).
I won't lie, they have a lot of pretty and stylish items, things that I definitely see myself wearing.  Every month, they send me an e-mail notification about my showroom being ready, and most times, I check it out, and I see at least one item that I won't mind owning.  So why haven't I purchased anything?
Two reasons come to mind:
(1).  I don't know about the quality of their stock
(2).  Kim Kardashian owns the business, and I have no interest in making her richer than she already is.
Right now, I can't even tell which reason trumps the other. So I just want to know if any of you have shopped at ShoeDazzle. And if you have, what are your thoughts on it?