Hey! How was your weekend? Yeah, me too. So, there I was reading tweets as usual when I came across a twitter pic from  Tyler Perry with his aunt, Mayola. And according to his tweet, she is the real Madea. He tweeted, "ME AND THE REAL MADEA IN MY BACK YARD! My Aunt Mayola."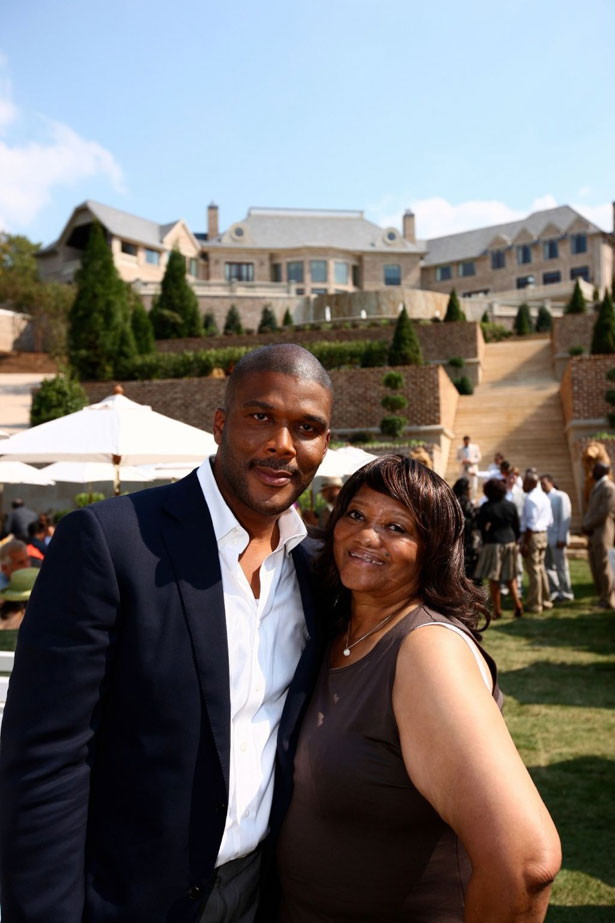 And I took away from the tweet was, that's his backyard? Meaning, that's the house that has given that space the right to be called a backyard? And Tyler Perry lives in it?
Okay, then. One order of that, please?