Two disclaimers: I am writing this as a personal opinion, not a fact. My judgment is based only on the [Nigerian] concerts that I have attended. Secondly, this concert was marketed and sold as an African – not Nigerian – concert, but I have decided to reserve my right to call it what I want.
This past Monday, August 6th 2012, Igwe and I headed to Washington D.C for the United Sounds of Africa Tour (concert). As of twenty-four hours before, I was not completely sure that I will make it because it was a week day, because it was in Washington D.C. (an hour away from me), and because I was not sure what I would meet there. But we finally figured, what the heck, let's go. Plus, I had free tickets. And bigger plus, my favorite singer, Timi Dakolo would be there. Seriously, have you heard his voice?
It was held at the newly renovated Howard Theater. According to the website, doors would open at 6pm, and the show would start at 8pm. Bearing in mind the experiences I had had with Nigerian events, I did not expect the doors to be open at 6pm, nor did I expect the event to start at 8pm.  We got there at about 6:45, I believe, and we sat right in front, which was also a full service dinning area. We ordered drinks and waited. The event started a few minutes past 8pm. What?!
Zewdy from Ethiopia performed, and she was really good, but her dancer was bad ass. Then SamKlef sang. After SamKlef, it was Timi Dakolo. Then Brymo. Then Jesse Jagz. Then Ice Prince Zamani. Then J Martins. Then finally, TuBaba himself. Seven stellar performances. Out of the 8 performances, seven were Nigerian. So you see why I have termed this a Nigerian concert? And this is not a complaint, by the way. With the exception of Ice Prince, I had never seen any of them perform live.
Speaking of Ice Prince, I had a dance-off with him. I don't know what got into me, but I absolutely loved every minute of it. And I did it because I came there with the intention of having fun, and that was exactly what I did. I did not wear flat shoes for nothing. Videos were recorded. Pictures were taken. My bride price has probably hit rock bottom. And that's all I'm willing to say about that.
Continue to see the pictures >> 
This is why I think this concert was the best Nigerian concert:
1.  It was well organized.
2.  They kept their word; it started when they said it would start.
3.  There was no VIP shit – excuse my lingo. People just same and sat (or stood) and enjoyed the show.
4.  It was not rowdy.
5.  Although M.I. was not there as originally publicized, it was hard to miss him because the remaining seven did such a wonderful job.
6.  It was very, very affordable: $40 for eight awesome performances.
7.  Some of the artists actually used the live band (Timi Dakolo, J Martins, and 2Face Idibia). Plus, they did a lot of adlibs, and it was very entertaining and engaging. And Ice Prince and Jesse Jagz both had moments where they were doing some straight rap without music. I don't know if they were adlibs  because I don't know the actual lyrics well enough, but it was good.
8.  And the best part, thanks to my friend, Timi Dakolo who gave me his backstage pass, I got to meet, greet, shake hands, and even chat with most of them, especially Ice Prince … and Timi, of course. These guys are funny, down to earth, fun … you know, kinda like me

… and I'm not just saying that because I took pictures with them.
By the way, I have read the United Sounds of Africa website, and I still cannot figure out who the organizers are. Precisely, I want to know their nationality. Pardon me, I am not used to attending an organized Nigerian concert. I have been bruised, used, and abused, so you can see where this feeling of insecurity stems from. Anyway, according to their website, Olubunmi U. Jinadu is the President and VISIONARY (of United Sounds of Africa). However, the website also states that the event is orchestrated by Interglobe Entertainment Group (IEG) and Live Nation. So yeah, I'm pretty much confused.
And now, the pictures.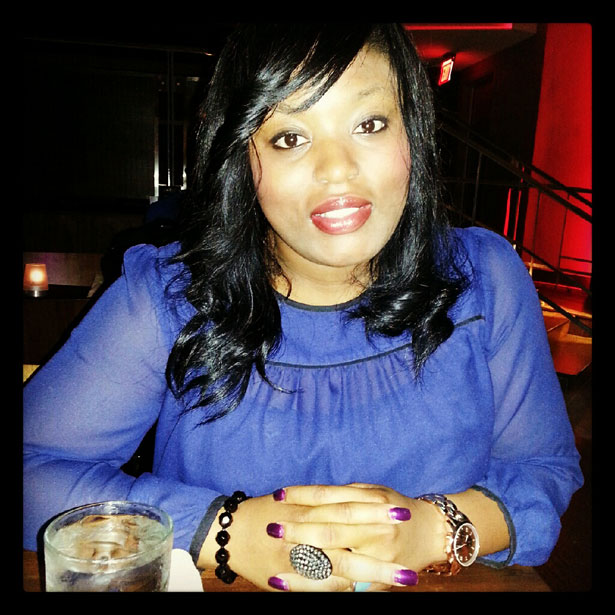 This is what I looked like in the beginning- before the dancing, sweating, make-up-smudging, and curls-disappearing. I shared this image via my Instagram (@verastic)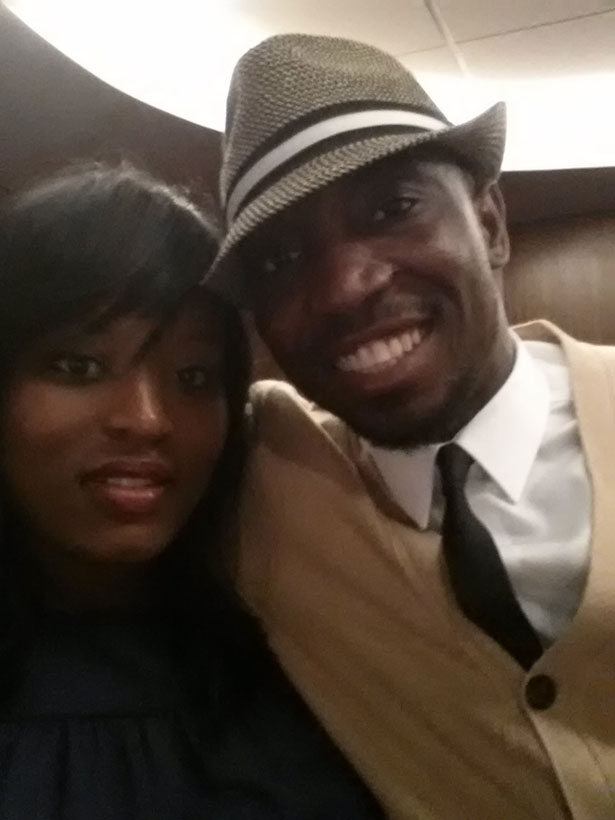 First picture with Timi Dakolo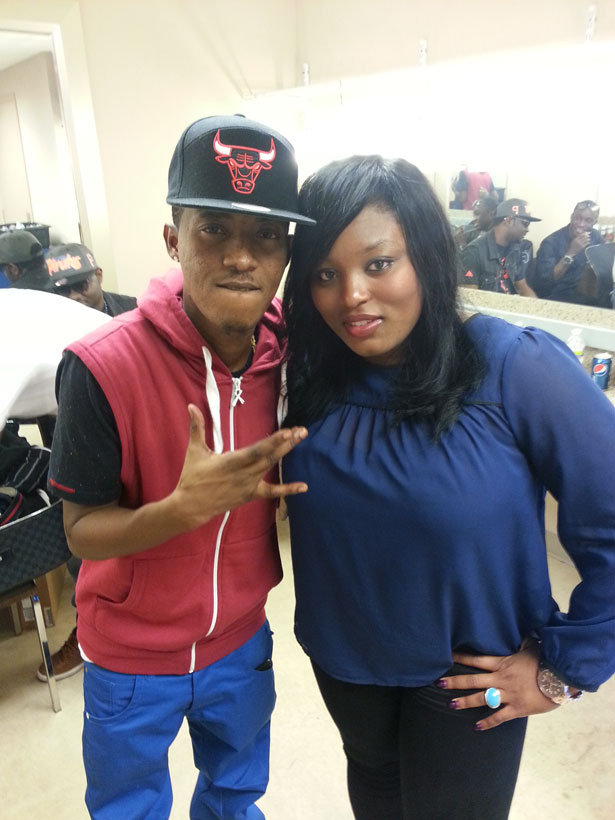 With Jesse Jagz.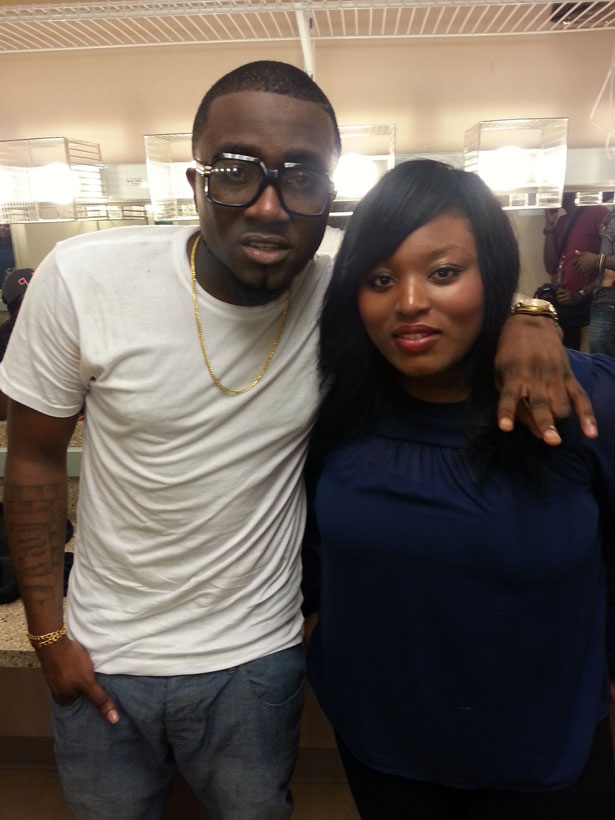 With Ice Prince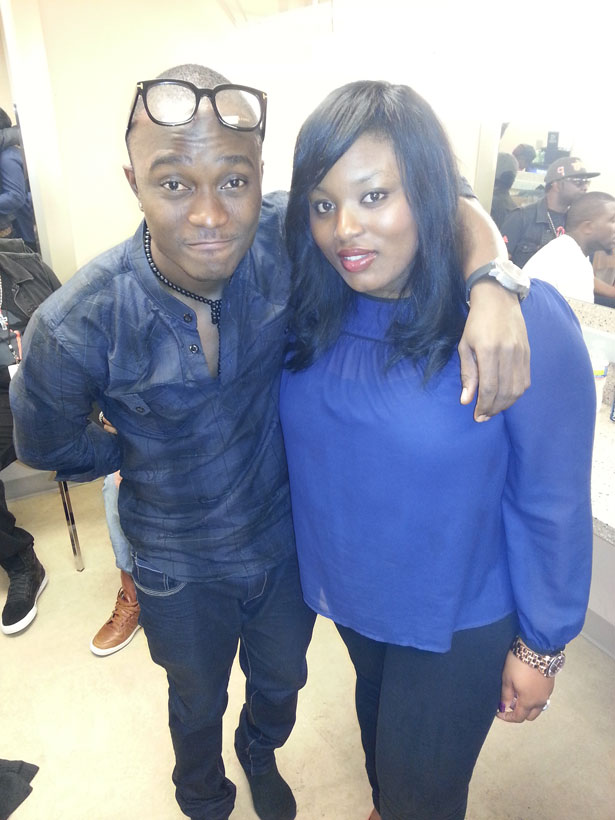 With Brymo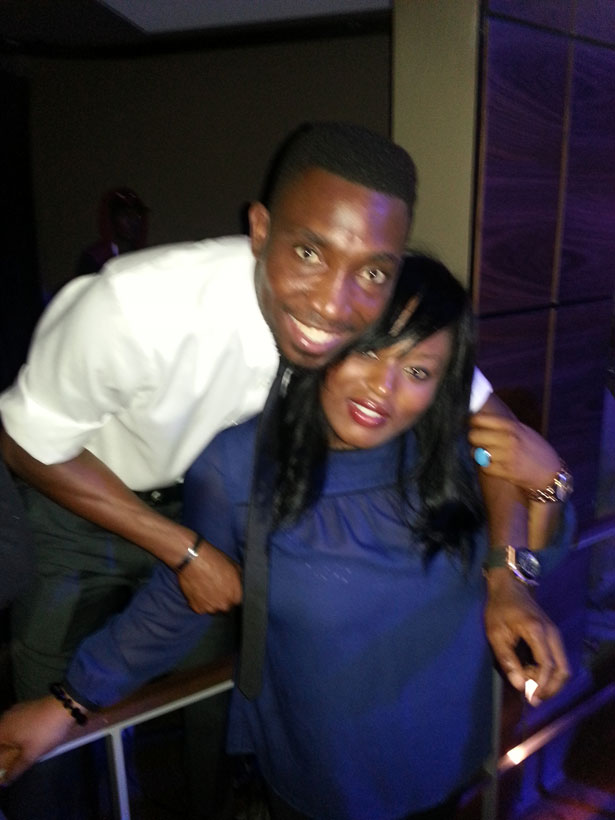 With Timi Dakolo again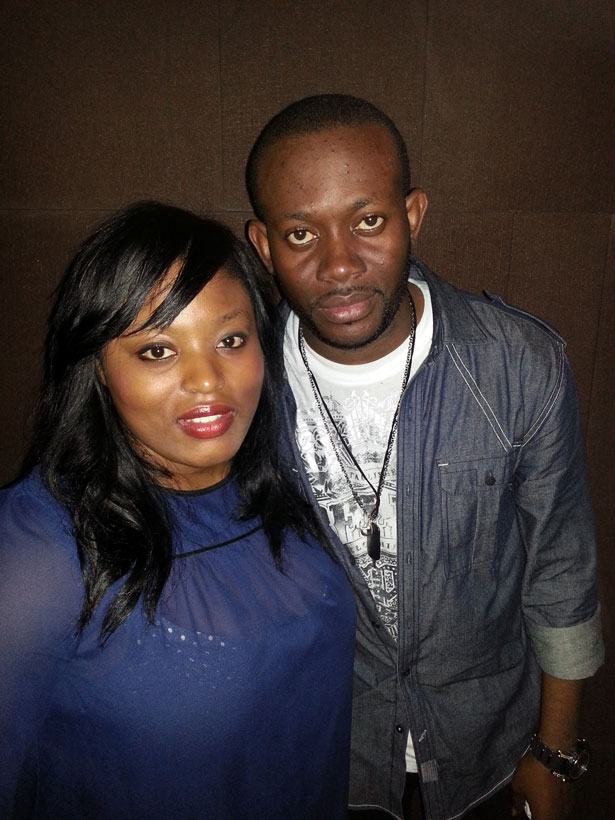 With J Martins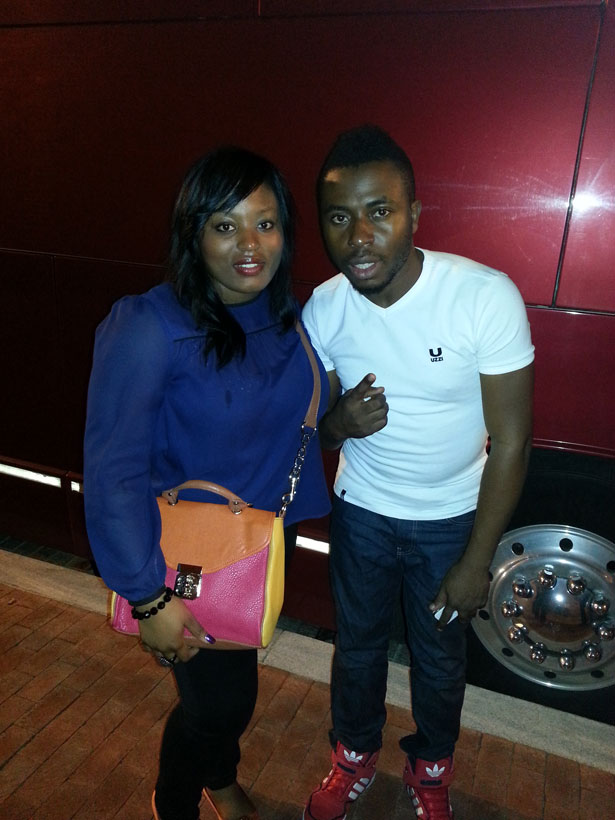 With SamKlef …. noni!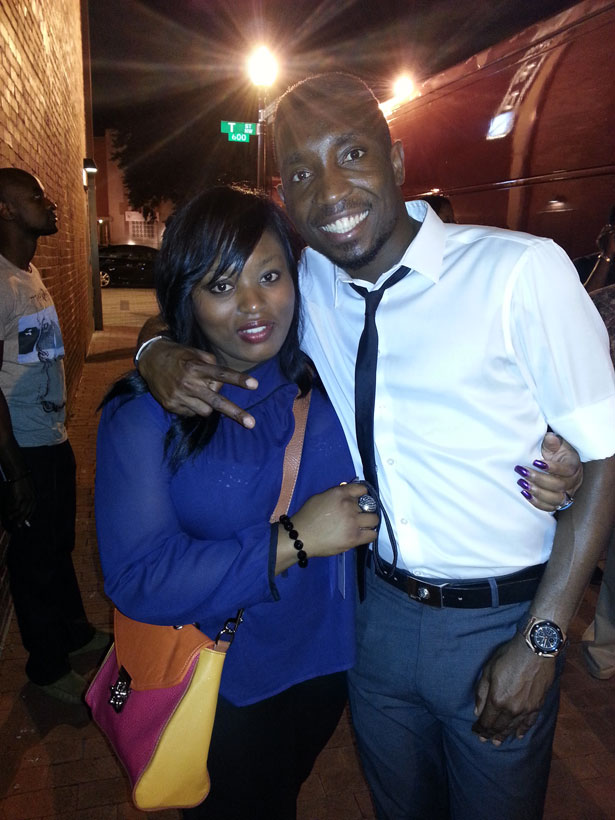 Last one with  Timi as he was about to board the private coach *tears*
You can see that there was a gradual degeneration of my hair and make-up between the first and last picture. And I don't know why my bag was hanging across like that. Oh, well.
P.S. The concert isn't over yet. Check the tour dates to see if one is coming close to you. If it is, I recommend you attend it. Enjoy!