Last week Friday, President Obama announced the passing of the Dream Act into law. This issue has been on the table for the longest time, and finally, he has passed it. It is not the original version, and it does not lead to citizenship (like Amnesty), but what it does is make a certain group of illegal immigrants become "undeportable."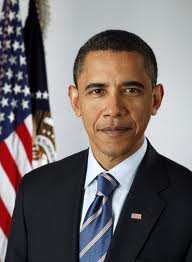 This group of immigrants is the young people that came into the country as minors. To be eligible, you have to meet the following criteria:
1) Be between the age of 15 and 30 years old.
2) Have lived in the United States for at least 5 years and have maintained continuous residence.
3) Having any of the following will disqualify you (one felony, one serious misdemeanor, or three minor misdemeanors).
This law does not provide citizenship or a path to it (yet) like everyone would have preferred, but it does provide work permit, and that is one heck of a freedom pass (in addition to not being deportable, of course). It is estimated that about 800, 000 young people will benefit from this law. Can you imagine that??? 800,000 people can now apply for jobs that they are qualified for, instead of working under the table for a quarter of their worth.
And while the law does not cover everyone (people younger than 15 or older than 30), it does give Obama 800, 000 reasons to sleep easier at night. You'd be surprised how much is denied from illegal immigrants. Healthcare. Education. Employment. And ultimately, the American dream.
No matter our immigration status, most – if not all – of us know at least one person who will benefit from this law. But you'd be shocked how much people don't know about laws that affect them – positively or negatively. So if you know anyone who may benefit from this law, please pass the message across.
To everyone who has been positively affected by this law, congratulations and good luck.