I'm sure that most of us have at least heard one story or two about babies being found in dumpsters, on the streets, on door steps, etc. It's never a good thing to hear. And just last week, the incident repeated itself. It was at a Wal-Mart in Mountain View. Naturally, people did the only logical thing they could do at the time: they called the cops.
Upon arrival, however, the cops discovered that it was not a baby. In fact, it was worse. Continue to see this horrific discovery.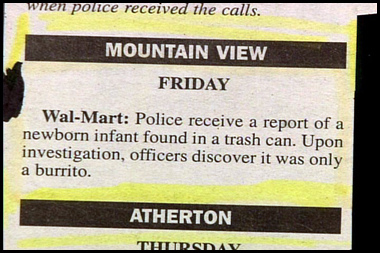 It was a burrito.
The question now is, but who in their right mind would discard a burrito? And in the trash can of Wal-Mart?! What kind of world are we living in?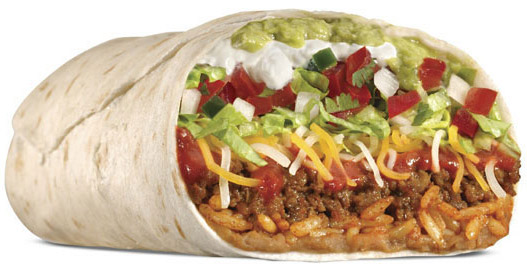 Stunt double of the burrito that was discovered. The real burrito is being debriefed and questioned for possible suspects.
I can see how a burrito could have have been mistaken for a baby. The similarities are daunting!
P.S. I've never had a burrito.