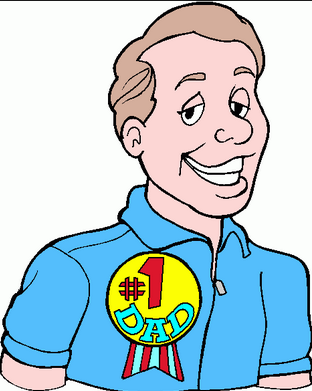 Ehennnnnn! Ladies, ladies, ladies, I know you want to support your man; I know you earn more money and you don't want to send the kids to strangers, so instead, hubby is home taking care of the kids. According to what I just read, stay-at-home dads are more likely to cheat on their wives.
On the other hand, wherever multiple women are gathered, the issue of men always comes up: why do men cheat? Do all men cheat?  How do you spot a potential cheat? How do you know when a man is cheating? What can you do to stop a man from cheating? And errr, what kind of man is even more likely to cheat? These are just a few of the questions women always ask. Well, turns out that the more economically dependent a man is on his wife, the more likely he is to step out on her.
All things considered, there are about 154,000 to 1.4 million stay-at-home dads. This number includes men who are just temporarily out of work, men who work seasonally, and men who are in and out of jobs. So why are they more likely to cheat? Well, there are two things to consider when we talk about why he's at home: is it because he has chosen to be a stay-at-home dad? Or is it because he cannot get a job due to the recession? The latter threatens the man's masculinity.
The more threatened a man's masculinity is, the more frustrated he becomes. And he overcompensates by engaging in risky behaviors: violence, drugs, and yes, extra women. The reality is that we often equate a man's "man-ness" to his ability to provide, to be the breadwinner. So when you have a man who is a stay-at-home dad because he has no other choice, he feels threatened. While money is clearly not a way for him to prove his masculinity – seeing as he's jobless and and all, sexual conquests, however, is another way. In other words, if he is not the man by way of provision, then he can be the man by way of … errr … organism provision????????????????
There is only one lesson here: men shouldn't be stay-at-home dads. This sounds like a show topic on its own. What do you think about stay-at-home dads?
<pSource