The past week has been buzzing with the news of Katie Holmes filing for a divorce from her husband, Tom Cruise. People have been wondering what happened to their passionate love – the one that had Tom jumping on Oprah's couch.  I didn't ask that question. Not because I know what happened to the love, but because I know that things change sometimes. We don't want them to change, and we can work hard at making them change only for the better. But really, one should not expect him to be jumping on the couch again after so many years.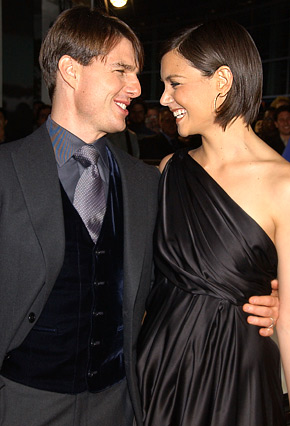 What I am more interested in is this Tom's mysterious Scientology religion. "Sources" say that it is the reason why Katie is filing for divorce from her husband. And people are saying that the Church of Scientology is just a religious cult that takes its members' money. So I decided to do a little Googling.
According to their website, "Scientology is a religion that offers precise path leading to a complete and certain understanding of one's true spiritual nature and one's relationship to self, family, groups, Mankind, all life forms, the material universe, the spiritual universe and the Supreme Being."
"Scientology addresses the spirit—not the body or mind—and believes that Man is far more than a product of his environment, or his genes.  Scientology comprises a body of knowledge which extends from certain fundamental truths. Prime among these are: Man is an immortal spiritual being. His experience extends well beyond a single lifetime. His capabilities are unlimited, even if not presently realized."  
"Scientology further holds Man to be basically good, and that his spiritual salvation depends upon himself, his fellows and his attainment of brotherhood with the universe."
After reading it, I am now more confused than I was before I started reading it. Soooo … Scientology is what???