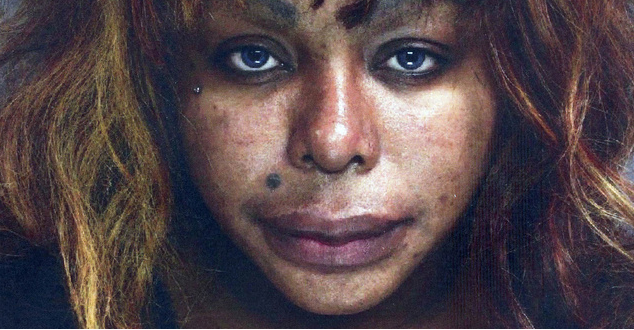 For years now, women have been injecting their breasts to make them bigger. Whether or not men like the feeling of these breasts remains a mystery. But as you know, almost every man wants – or will not mind – a bigger penis. But not every man would go past praying about it to make it bigger. Like Street, a 22-year old New Jersey father of two who went to Rivera – pictured above –  to enlarge his penis.
Rivera advertised her services in  flyers that were posted around local businesses, and she performed the procedure in her apartment – with no medical training or licensing whatsoever. She injected his penis with silicone. What could possibly go wrong?
He died the next day. That's what could – and did – go wrong. His death has been ruled a homicide. Rivera is pleading not guilty. Of course.
P.S. Thanks to Bankole for sending me this story.