Between December 2010 and early months of this 2011, Phylicia Barnes's picture was everywhere. And I especially remember her because she went missing here in Maryland. I saw her picture on people's cars, on people's doors, on t-shirts, etc. No one knew where Phylicia disappeared to. There was no indication that she ran away, and there was no clue as to what happened to her then. Or where she could be. Eventually, her body turned up afloat a river.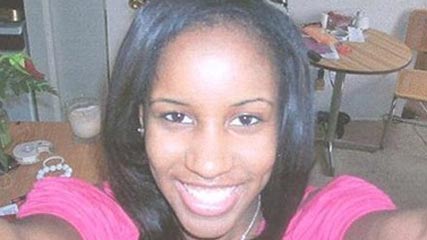 Beautiful. Sixteen. Straight A student. And dead.
Eventually, talks of Phylicia Barnes died. Until now. An arrest has been made for her murder. On Wednesday last week, police arrested Michael Johnson, the ex boyfriend of Phylicia's older half-sister. I don't know what exactly he's being charged with or how he's linked to her death and/or disappearance.  I guess we'll know as time goes on.
May her soul rest in perfect peace. I pray this is a step in the right direction to solving her murder. I'm just processing it in my head again. She was only sixteen. Sixteen! Why would someone want to take this child's life? What could she have possibly done to deserve this fate?
[Source]