Most people already know who Raven Symone is, but just in case you don't, she played the part of the adorable and inquisitive Olivia in The Cosby Show. Olivia has blossomed into a young, beautiful woman.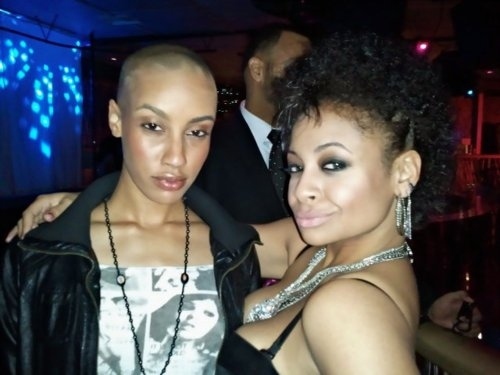 I'm just gonna go straight to the point: apparently Raven Symone's sexuality is being questioned. When did this start? And where have I been? Oh, right. I'm the Honorable Minister of the Association of Last Carriers. Okay, then.  This recent episode was fueled by her alleged romantic relationship with America's Next Top Model contestant, AzMarie pictured above.
Anyway, Raven Symone took to Twitter two days ago to explain that her sexual orientation – whatever it may be – is her personal business, and that she has never been the kind to reveal who she's dating. This much is true. Raven Symone has always been a private person. You don't hear much about her in the news, except when she's in a movie, etc.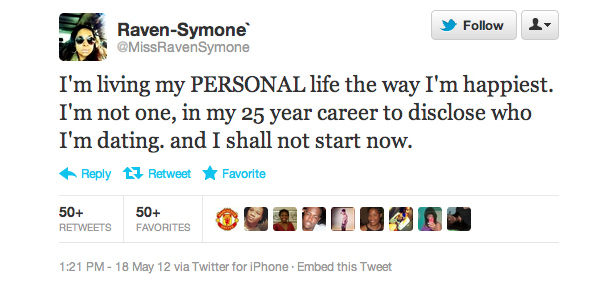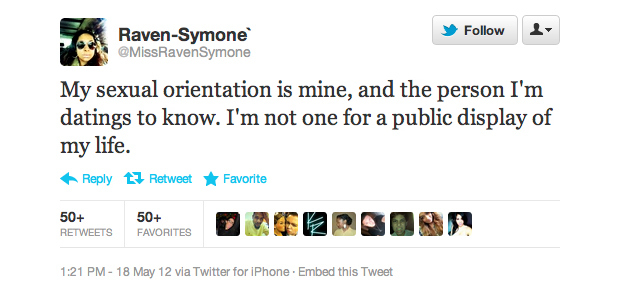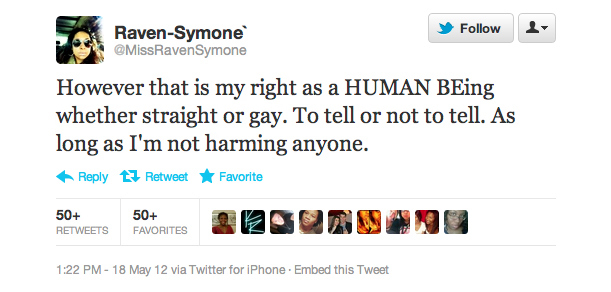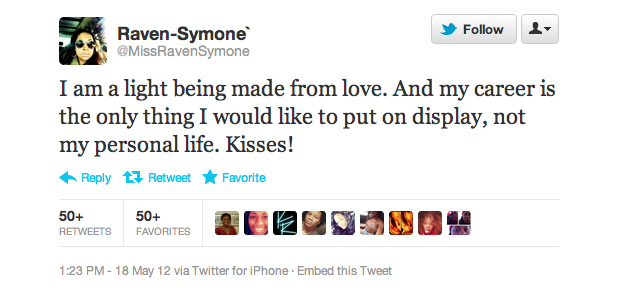 Well, Raven Symone is completely right. It's her right as a human being. Whether straight or gay. To tell or not to tell.
*awkward silence*
So does that mean she's gay though? I'm just asking.
[Source]