I'm putting up my weekend recount, and it's Thursday already. The weekend starts again tomorrow. I'm going to make this recount short and sweet. Aren't they all?
This weekend, I got to MC a wedding that I was contracted to do a few months ago. It was the wedding of Aladi and Deji Rojugbokan, a very beautiful and laid back couple. After hosting The Verastic Show, I quickly got dressed and dragged my partner in crime – Igwe – with me. It was in Lanham, about 45 minutes away.
I did the best I could. I got a lot of great reviews, and I was very excited. I also got to network with new people, hand out business cards, and all that good stuff.  Oh, and I got to meet some listeners of The Verastic Show. Hi, gals! Twas great meeting you. Thank you for listening. The wedding was organized by FTK, the great. She doesn't refer to herself as the great, but I have decided – on account of her skill and professionalism – to call her just that.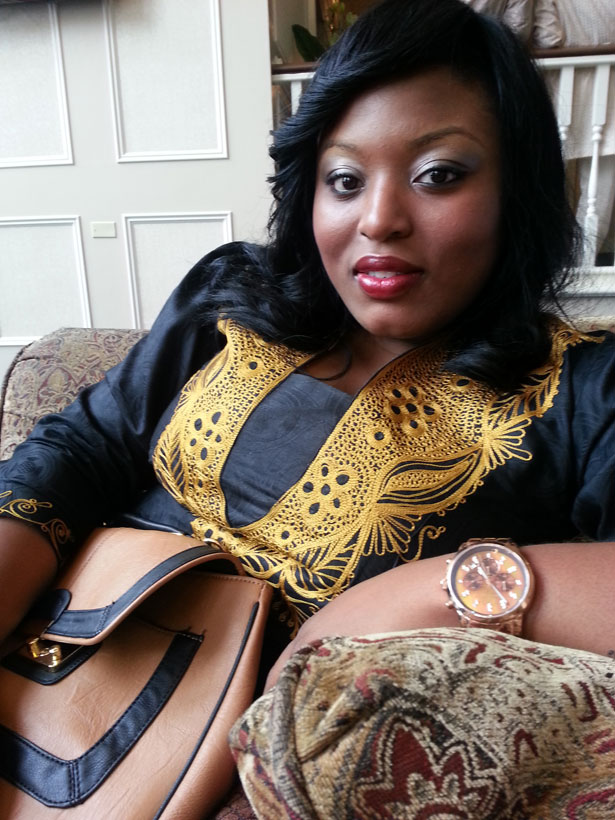 That's while I was sitting in the lobby, waiting for the ballroom doors to be open.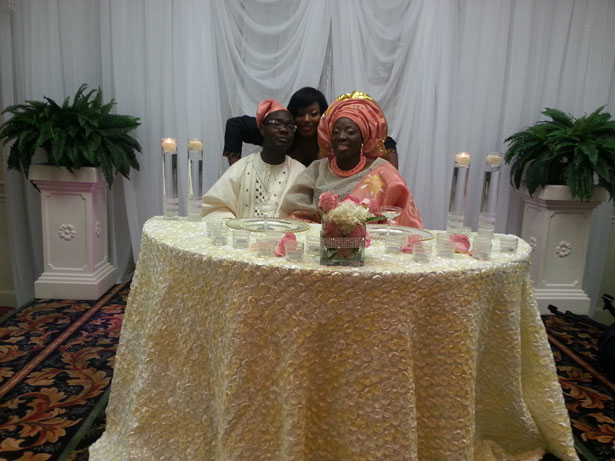 Me and the couple. Don't ask me why we're so far away. FTK took the picture. She's great at event planning, but photography is clearly not her thing. 
Me and FTK, the great. She's so bubbly. I'd like to see what she's like after a double espresso shot. Should be interesting.
Friday and Sunday were a blur, hence their lack of mentions. I don't even remember what I did.  Oh, yeah. I didn't quite make it to church. I woke up late.
P.S. If you need a host/MC for your event, hire me! Think about how much closer it will get me to owning a Range Rover. A few more of these gigs, and I'll finally be able to afford one of the tires. Woooooooot!
P.P.S. It felt really, really good to turn around and see Igwe giving me thumbs up. I love you, Igwe! *runs away blushing*