WARNING: THIS POST IS GRAPHIC. VERY, VERY GRAPHIC. YOU STILL HAVE TIME EXIT THIS SITE RIGHT NOW!!!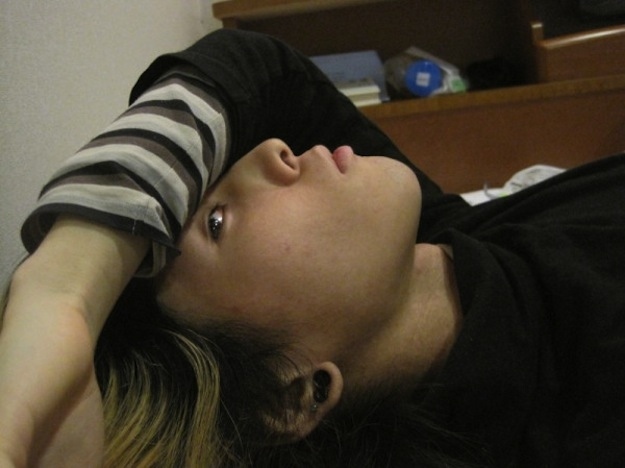 Meet Mao Sugiyama, a Japanesse asexual (does not identify as either male or female, and neither does he have any sexual attraction to males or females). He is also a chef and a performance artist.  Mao cut off his penis and balls, and then he or organized a party where he promised to cook said penis and balls and offer them to the highest bidder(s).
So, on May 13th, over 70 people showed up to eat Mao Sugiyama's cooked penis and balls. However, only five people paid the price of $250 each (=$1, 250 total). Everyone else who was not fortunate enough to pay this price was served similarly cooked beef or crocodile. This is the first time crocodile meat has sounded so good – compared to its alternative – penis and balls. At this point, however, I think I'm more concerned about the 70+ people that showed up, than I am about Mao Sugiyama's decision to cut his balls and penis off.
This will be the time that you quietly exit because graphic photos are incoming.
NO, SERIOUSLY. EXIT NOW. SAVE YOURSELF!
ARE YOU STILL HERE?
SERIOUSLY??? YOU ACTUALLY WANNA SEE THIS?
TRIPLE, QUADRUPLE WARNING …. EXIT NOW!!!!!!!!!!!!!!
OKAY THEN. YOU'RE STILL HERE. CONTINUE TO SEE THE PHOTOS.
Update: Due to the graphic nature of the pictures, I took them down, but if you're still interested in seeing them, you can click 'Source' at the bottom of the post. Happy viewing.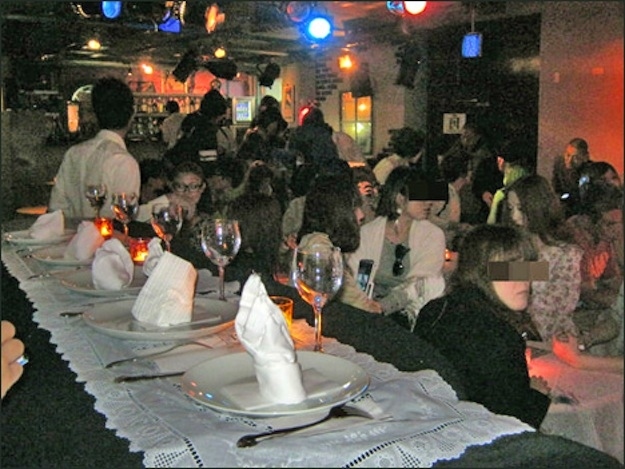 The people that came to partake of the genital feast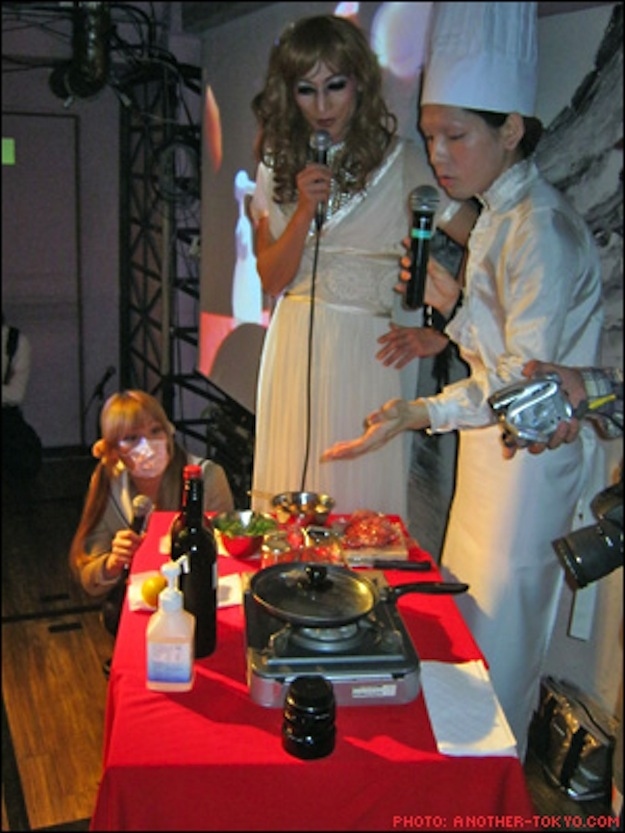 That's Mao Sugiyama in the chef's hat. If I didn't know his gender, I'd never be able to guess via this picture.
So while some men are having their penises yanked off them by crazy women, this man has voluntarily cut his off, cooked it, and served it to five people for $250 a pop.
P.S. They say that if you must eat a frog, you should eat a very fat one. So if Mao just had to cut his genitals off  and make money from serving them to people, he should have at least charged more money. He only made $1,250. For a penis? And two balls? Must have been a serious clearance sale.
P.P.S. On the other hand, we don't know what penis and balls are going for in the market these days. Someone grab me the Kelley Blue Book! I need to figure this out at once.
P.P.P.S. But then again, maybe the pricing was a reflection of the size?
P.P.P.P.S. If like me, you are wondering why and how this was even allowed to happen, it's because Japan has no law against cannibalism.
[Source]
Join the council of elders