Every now and then, you come across something that just baffles your mind and shakes everything you have always known to be true. Like this thing about make-up sex being bad. Long before I even knew what sex was – not that I know it now – I have always known (thanks to books and TV) that make-up sex is the thing all couples want to do after a heated argument. It's often described with words such as passionate, rough, crazy, bed-breaking … you get my point. So what is this now about make-up sex being bad?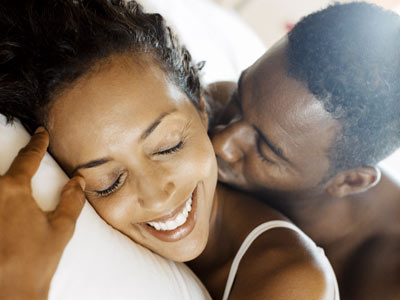 Clinical Psychologist, Seth Myers says that make-up sex is just like cocaine, and that we should, as much as we can, avoid it. According to Dr. Myers, although two people can come together and have sex after a heated argument, it isn't their intimacy or trust that compels them to do so, but rather because of their desire to no longer feel extreme negative emotion any longer. In other words, their desire to feel the good emotion is what compels them. And he makes this sound like a bad thing, why?
As a graduate of Psychology, let me be the first to tell you that Psychologists are mad. All of them. Not one single one of them is sane. The problem is that they often do not know how insane they are, and they think it is the world that is insane. They even call their colleagues in Psychology insane because they are Psychologists. Notwithstanding, you can rest easy knowing that I am the exception to the rule.
He also said that couples who have make-up sex only use sex as a band-aid. Meaning, they don't resolve the real issue causing the conflict. And really, I understand where he's coming from on this angle, and that would apply when sex is the end of every argument, and when tomorrow comes, you live to have the same argument again. Clearly, the issue has not been resolved.
But the straw that broke the camel's back for me was when Dr. Myers said, "Should you find yourself having angry, make-up sex, gently pull back and explain to your partner that you want to stop and try again later."  Hiiaannn!!! Oga Myers has finally fallen off the deep end. That we (you) should stop— in the middle? And try again later? There's only one time that this solution works, and that is when a woman wants to punish a man. Or vice versa. Most times, it works in favor of the woman. Either way, this is a method that can be used only by those who are strong at heart (and body).
Jennifer Berman – this one has sense – says that make-up sex is very healthy for couples and can even spice up their sex life. She does not support that you do not resolve your conflicts and instead use sex to cover it up, but she definitely supports make-up sex. She also admits that it is very common and usual for couples to be turned on after a heated argument.
Raise your hand if you just had an aha moment [about why you often feel like sexing your sweetheart after he/she has just pissed you the heck off]. It's okay. I won't judge.
[Source]