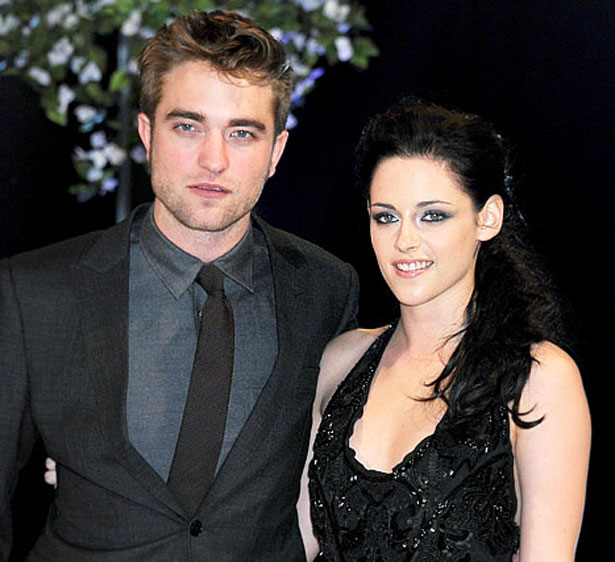 The Internet went crazy in the past 24 hours with news of Kristen Stewart cheating on her boyfriend of four years and co-star of Twilight, Robert Pattinson. And she cheated on him with married man, father of two, and director of Snow White and the Huntsman, Rupert Sanders.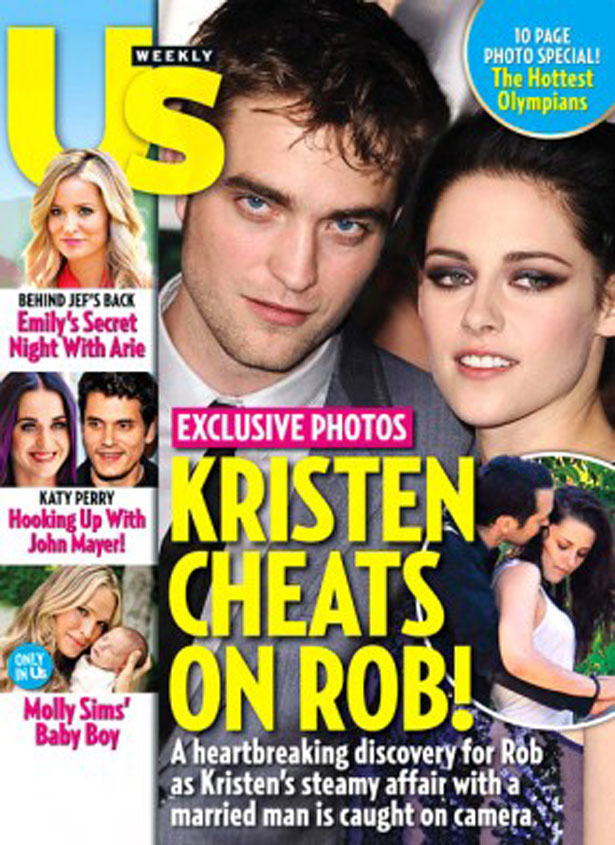 Fans and shocked and outraged. Personally, I'm just surprised – not because it was the woman in the relationship that cheated (instead of the classic situation where the man cheats), but because this is a case of The Weirdo vs The Hottie. One would expect The Hottie to cheat, not The Weirdo. But this is 2012. Strange things continue to happen.
That said, that is not even what this post is about. This post is about one of the many Twilight fans; she literally had a meltdown — over someone else's relationship. And she took to Twitter to let us know exactly how she felt. Watch the video. Your jaw might drop below mine and your eyes might be wider than mine, too. Enjoy.
This babe is freaking crying! She says we should leave them alone, but then she goes on to give Kristen some moral lessons (cause you know Kristen is just dying to hear it from her), and just when I think she can't get any funnier, she says that anyone who wants to get to them will have to go through her.
Oh, yea? You and what army?
Here's the problem: this girl doesn't have enough problems. For those of us who stay awake at night thinking about how to make more money, how to pay all the bills, and how to send more money home, we probably don't have the time or the tears to cry about Kristen cheating on Rob. Talk about taking Tylenol for someone else's headache.
On the other side, this fan has become a celebrity in her own rights. She has over 4, 000 Twitter followers and over 12, 000 YouTube subscribers, and as of right now, the video has been viewed 315, 814 times. You know what this means, right? I'm gonna go find someone or something to become a hardcore fan of, and I, too, will have a YouTube meltdown.
Meanwhile, Kristen released a statement saying, "This momentary indiscretion has jeopardized the most important thing in my life, the person I love and respect the most, Rob. I love him, I love him, I'm so sorry." I have said it before, and I will say it again, you cannot love and/or respect a person and then turn around to cheat on him/her. It is oxymoronic to say that you love and respect the person you cheated on. These things are mutually exclusive.
To Rob Pattinson: If you were my brother, I'd tell you to dump Kristen — FAST!  But since you're not my brother, I'd still advice that you ditch her, but when you're done, you should come to me. Rest in my warm and supple bosom, and I will give you comfort. And milk, too, if you want it

P.S. Sad how people are more shocked at Kristen cheating on her boyfriend than they are about Rupert Sanders cheating on his wife and jeopardizing his entire family. I've read a lot of insulting comments at Kristen, but not as much or as passionate for the cheating husband. He should be ashamed of himself.
P.P.S. Kristen just pulled an almost-Jolie. If she ends up with Sanders, then it will be a complete Jolie. So it's safe then to say that movie sets are full of temptation? These celebs need to say the Lord's Prayer before going in, "… And lead us not into temptation, but deliver us from evil."