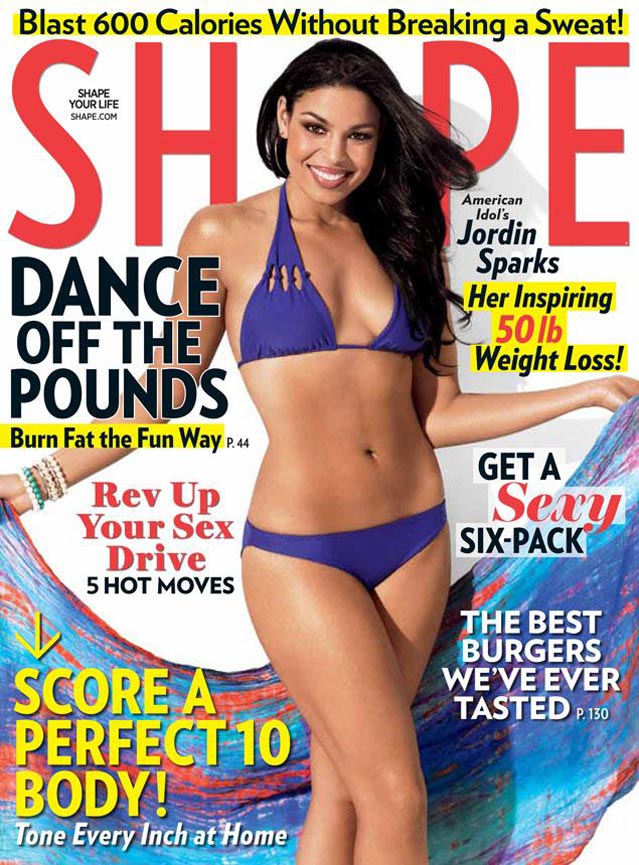 … and there she is as the cover of Shape Magazine. Sizzling hawt!!!!!  See her before-and-after photos after the cut … and also why people are criticizing her weight loss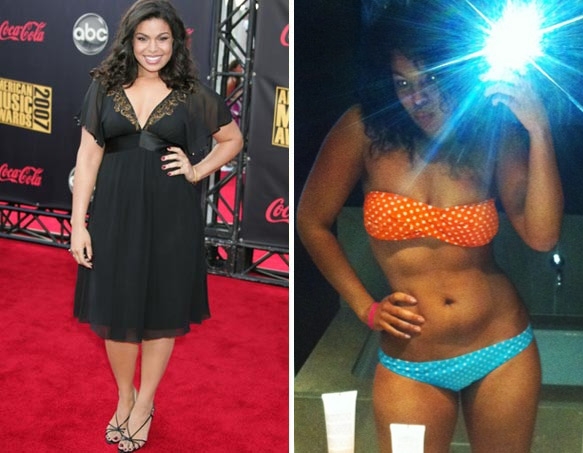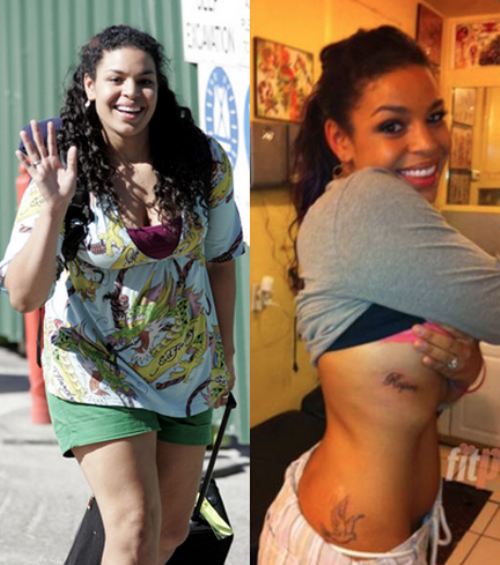 Meanwhile, some people are criticizing Jordin for losing weight, saying that she used to be a role model for all the plus-sized girls. So what are they supposed to do now when she is no longer one of them? Well, I have an idea: they could continue to let her be their role model by doing as she did … and that would be healthy eating and Zumba.
No, seriously, there is a lot more to losing weight than just what the scale says. For example, by her own admission, she used to have walking pneumonia and fatigue. And things like this  - snoring included – can be eradicated by losing a little weight. On the other hand, why does anyone – regardless of their size and color – have to have a celebrity as a role model? Do you know Jordin personally? Her values? Her beliefs? Her personality and character? No? Okay, then. You need to find a new role model.
No matter where a person is on his/her health journey, he/she needs to first learn to be comfortable in his/her own skin. Mothers need to stop looking up to famous people to be their kids' role model. Teach your child to love the body he/she is, and if necessary, also work on being healthier – and this applies to whether your child needs to lose weight, add weight, eat healthier, become more active, whatever.
You know, I don't hear skinny girls saying that Angelina Jolie is their role model because she's skinny. In the same light, not-so-skinny girls should not have to depend on plus-size celebs to validate them. Not everyone can even be skinny. Just as our faces are different, so are many other things about us, size included.
In the end, if you do not like the way you look – or anything else about your life, change it.
So Jordin, have I mentioned how amazing you look? Go girl.
[Soure] [Source 2] [Pictures from Freddy0]