What a way to start Monday morning. It was only last week I told you that women are sexiest in their thirties. Well, I take it back. According to a new article I just read, women actually feel sexiest at 28. I don't know if it's safe then to say that the two researches are quite different: one talks about when women are their sexiest (in their thirties), and the other talks about when women feel their sexiest (28).
So a woman is at her sexiest when she's in her 30s, but she actually feels sexiest at 28. Good news for you if you are not yet 28. I don't know what this means for you if you are in your 30s. You tell me.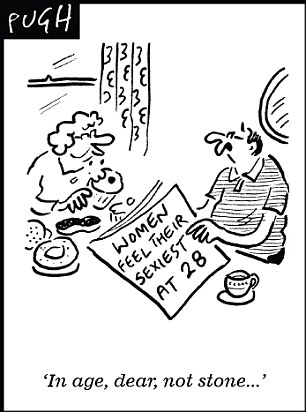 The article does two things though: it says the study was done on British women, and it says that a woman's confidence peaks at 32. I was going to tell you everything the article says, but it says so much (more percentages than I care to read right now), so you're going to have to read it on your own and decipher what you want out of it. I guess this counts as a half post. Watch out for the next post in a couple of hours.
Meanwhile, if you're interested in the full article, you can click the source below.
[Source]